Former Texas Minister Accused of Stealing More Than $800K From Church
A former minister was indicted by a Harris County grand jury in Texas on Monday for allegedly stealing more than $800,000 from Houston's First Baptist Church.
Jerrell G. Altic, 40, was accused of embezzling hundreds of thousands of dollars from his church for six years ending in November 2017. Altic surrender around 9 a.m. on Tuesday, KHOU reported.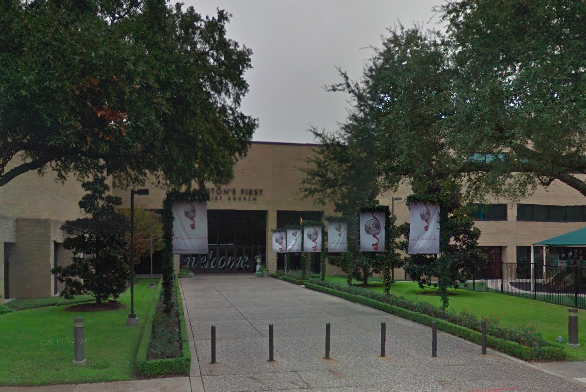 Altic's attorney, James Alston, said his client admitted to stealing the money. "He's cooperating fully with the district attorney's office," Alston said, according to KTRK. "He feels horrible for what has happened and the pain that has caused everyone at the church and his family members, and he would want me to tell everyone that's he sorry."
Alston said his client "knew this day was coming." When asked why Altic allegedly stole the money, Alston told KTRK, "That's not being addressed at this time."
The Harris County District Attorney's Office did not reveal how Altic allegedly stole the money. However, officials revealed Altic allegedly used the stolen money on overseas trips with his family, groceries and his doctorate in divinity, KHOU reported.
Altic was arrested following a court appearance on Tuesday, with his bond set at $50,000. Alston said his client was expected to make bond, according to My San Antonio. The attorney said Altic had reached out to leaders at First Baptist Church and wanted to pay back the money.
First Baptist Church Senior Pastor Gregg Matte and Deacon Chairman Craig Bloodworth said in a statement that when the church approached Altic about the alleged "suspicious financial activity" he immediately resigned. Church leaders then reported the crimes to law enforcement.
First Baptist Church maintained that Altic's alleged "fraudulent activities" did not "prevent out church from providing resources to local ministries, church plants or other strategic partners."
The church said the months before the indictment had been "challenging and painful" as leaders could not disclose Altic's actions to the church body.
"As challenging as this discovery has been for everyone involved, we have also been encouraged by the continued generosity and passion for missions work from our congregation—including through generous, unsolicited financial gifts from those who have come to know of his wrongdoing," the church said. "We pray for God's work to continue to be done at Houston's First, and for Jerrell and his family."
Former Texas Minister Accused of Stealing More Than $800K From Church | U.S.