Former Texas Pastor Shoots Wife and Son Dead, Takes Own Life
A former Texas pastor shot and killed his wife and 11-year-old son before assaulting his daughter and taking his own life, according to police.
Richard Logan, 53, shot and killed his wife Diana Lynn Logan, 48, and their son Aaron Logan at their home on Evening Light Drive in the community of Greatwood, the police department of the city of Sugar Land, southwest of Houston, said in a statement on Thursday. Logan then drove to San Marcos, Guadalupe County, around 160 miles away, where he physically assaulted his daughter Ambrielle Logan before ending his life. The assault was not reported to police. A handgun found on the scene in San Marcos is thought to be the same used to kill Diana Logan and Aaron Logan.
According to ABC 13 Eyewitness News, the couple and their son were last seen on February 8 at River Pointe Church in Richmond. Aaron Logan did not attend school on Monday. The former pastor is thought to have taken his life at some time between the night of Monday, February 10, and 8 a.m. Tuesday, February 11.
The family were respected members of their community, ABC affiliate KTRK reported. A GoFundMe page has been set up on behalf of Ambrielle Logan, and has so far raised over $56,000 since it was set up two days ago.
Sugar Land Police Department has launched an investigation, and is treating the incident as a murder-suicide. Police initially viewed the incident as a double homicide, after finding Richard Logan dead in Guadalupe County "from what appeared to be a suicide."
Police repeatedly tried and failed to contact his wife, leading officers to ask a family member to contact a neighbor, who provided access to the house where the three lived. Inside, they discovered Diana and Aaron Logan had died of gunshot wounds.
A Fort Bend County medical examiner told CBS-affiliate KHOU11 Richard Logan shot his wife multiple times and their son once.
Sugar Land Police Department spokesman Doug Adolph told CBS-affiliate DFW.com Richard Logan then tried to strangle his daughter in San Marcos, where she goes to college. The ex-pastor was found dead at the consulting company TAS Environmental Service, south of San Marcos. It is unclear if he was linked to the business.
Adolph told Newsweek the force has not released a motive, and it is unclear why he didn't kill his daughter.
Pastor Patrick Kelley of River Pointe Church told a news conference on Wednesday: "I think I share with everybody who knew the Logans a real sense of shock that this was so unpredictable.
Kelley told reporters, according to Click Houston, he knew the family for 15 years: "We knew the Logans very, very well. And something like this, their death, as tragic as it is, is something you cannot predict or foresee."
Richard Logan became a pastor at River Pointe Church in 2009, before leaving to found Attack Poverty in 2011. The non-profit was set up to "attack poverty in their life and community," according to its website.
Attack Poverty said in a statement on its website: "The Attack Poverty family is in shock to learn of the tragedy involving our Chief Executive Officer, Richard Logan and his family. We are cooperating with investigators and waiting for more information as we try to process this loss with our staff, volunteers and community. Please keep the Attack Poverty staff and all involved in your prayers."
Dean King, executive pastor of River Pointe Church, told Click2Houston: "While we still don't know many details, we are so sad and shocked to learn of the tragedy involving the Logan family. We ask that everyone pray for the family and friends who are suffering during this time. We are currently looking for ways to support and help our community process this tragedy."
Aaron Logan was a fifth-grader at Campbell Elementary school. Lamar Consolidated Independent School District wrote to parents on Tuesday saying it was saddened by his death.
"The Campbell Elementary administration is doing everything we can to provide comfort and assistance to our students in this time of grief," it said.
Keith Gremillion, who went to a vigil held for the family on Wednesday, told Click2Houston: "Everybody's heart is broken basically."
Christine Meeker, who also went to the vigil, said: "I think the hugging and the crying and the loving is all part of it what we had to have. We had to know that we're all here for each other."
A memorial service is due to be held on Monday, February 17, at 2 p.m. at River Pointe Church in at 21000 Southwest Freeway, in Richmond, Texas, according to Attack Poverty.
This article has been updated with comment from Doug Adolph of Sugar Land Police Department.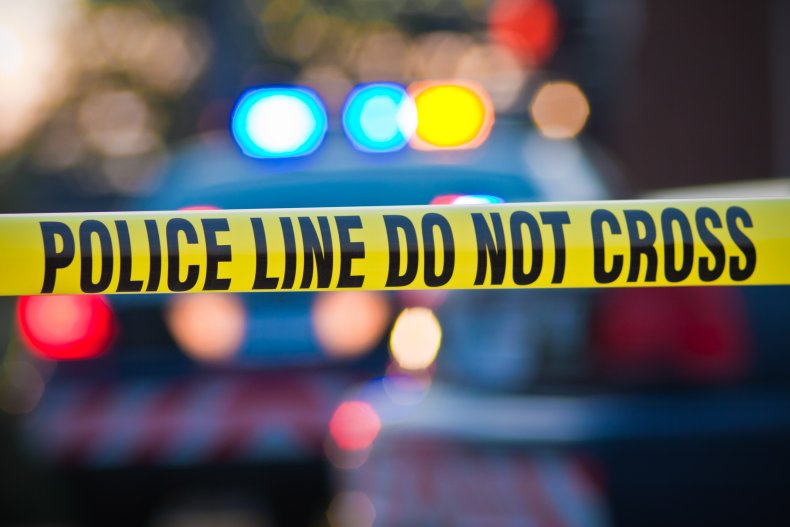 Former Texas Pastor Shoots Wife and Son Dead, Takes Own Life | News