Trump Team Now Says Papadopoulos Was A 'Volunteer,' 'Coffee Boy' After Guilty Plea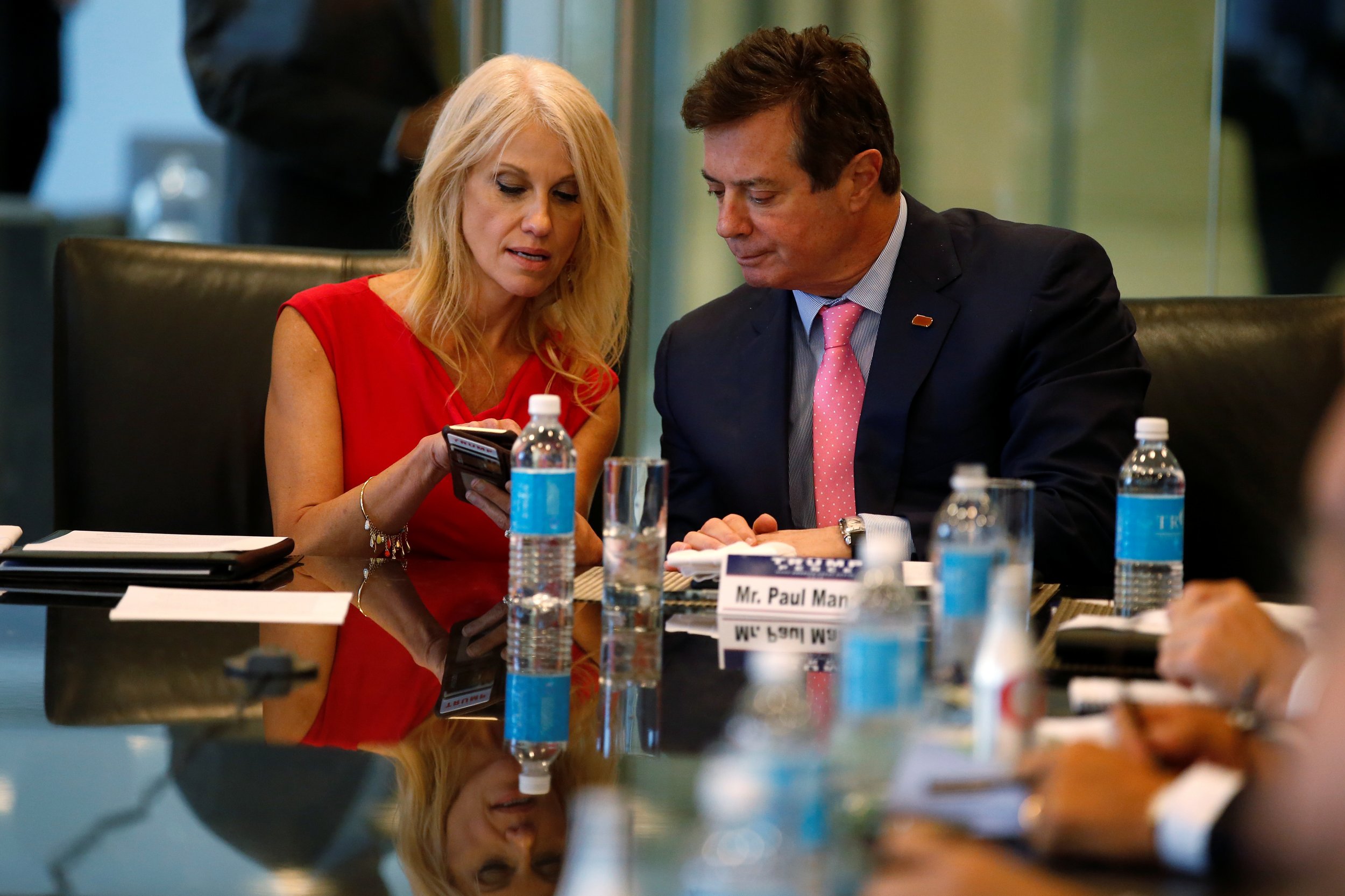 A guilty plea has suddenly demoted a former Trump aide to "coffee boy."
The Trump team is downplaying the role of former foreign policy adviser George Papadopoulos after court papers on Monday unveiled his guilty plea for lying to the FBI. He is now being dismissed as a "volunteer" and "coffee boy" who supposedly had little or no involvement in Trump's campaign.
Trump, who chose Papadopoulos for his foreign policy team and once called him "an excellent guy," now says no one remembers him.
"Few people knew the young, low level volunteer named George, who has already proven to be a liar," he wrote in a Tuesday tweet.
Michael Caputo, a former senior adviser to the Trump campaign, said Papadopoulos' title as a foreign policy adviser translated to a campaign coffee-fetcher.
"I never heard of Papadopoulos, he never showed up at Trump tower, never had any interaction with the campaign leaders around me," Caputo told CNN Tuesday. "He was the coffee boy."
Caputo also claimed former Trump campaign manager Paul Manafort "rebuffed" Papadopoulos for trying to set up meetings with Russian officials.
White House Press Secretary Sarah Huckabee Sanders said Papadopoulos had an "extremely limited," "volunteer" role with Trump, but had "nothing to do with the president's campaign or campaign activity."
Even Fox News, which ignored the initial news breaks about the Monday legal drama, shrugged off Papadopoulos' admitted lies as a rookie mistake.
"He admitted, OK, he lied to the FBI," Fox host Sean Hannity said. "I think he is 29 years old."
Court papers unveiled Monday showed Papadopoulos had pleaded guilty to making false statements about contacts with Russians during the 2016 campaign. Those included talks with a professor who told him Russians had "dirt" on Hillary Clinton in "thousands of emails."
The plea came as part of Special Counsel Robert Mueller's investigation into the Trump campaign's suspected collusion with the Kremlin. Mueller's probe on Monday also led to the indictments of Manafort and former Trump adviser Rick Gates for an alleged web of international money laundering, which hit both men with 12 federal counts.
The Trump administration also moved to minimize Manafort's work with Trump, even though Manafort served as the campaign's manager for three months and helped pick Mike Pence as Trump's running mate.
Trump has been trying to dismiss the Mueller news altogether, repeatedly claiming that Hillary Clinton and Democrats deserve the scrutiny.
"The biggest story yesterday, the one that has the Dems in a dither, is Podesta running from his firm," Trump tweeted Monday, referencing the resignation of Tony Podesta from his Podesta Group lobbying firm after its finances caught Mueller's attention.
"What he know about Crooked Dems is........earth shattering. He and his brother could Drain The Swamp, which would be yet another campaign promise fulfilled. Fake News weak!" Trump wrote.
Tony's brother John Podesta served as Clinton's 2016 campaign manager, and saw his emails hacked as part of Russia's alleged cyber attacks on the race.