Former Trump Adviser Jokes About Trading President to the U.K.: 'It Could Be Helpful for Us Too'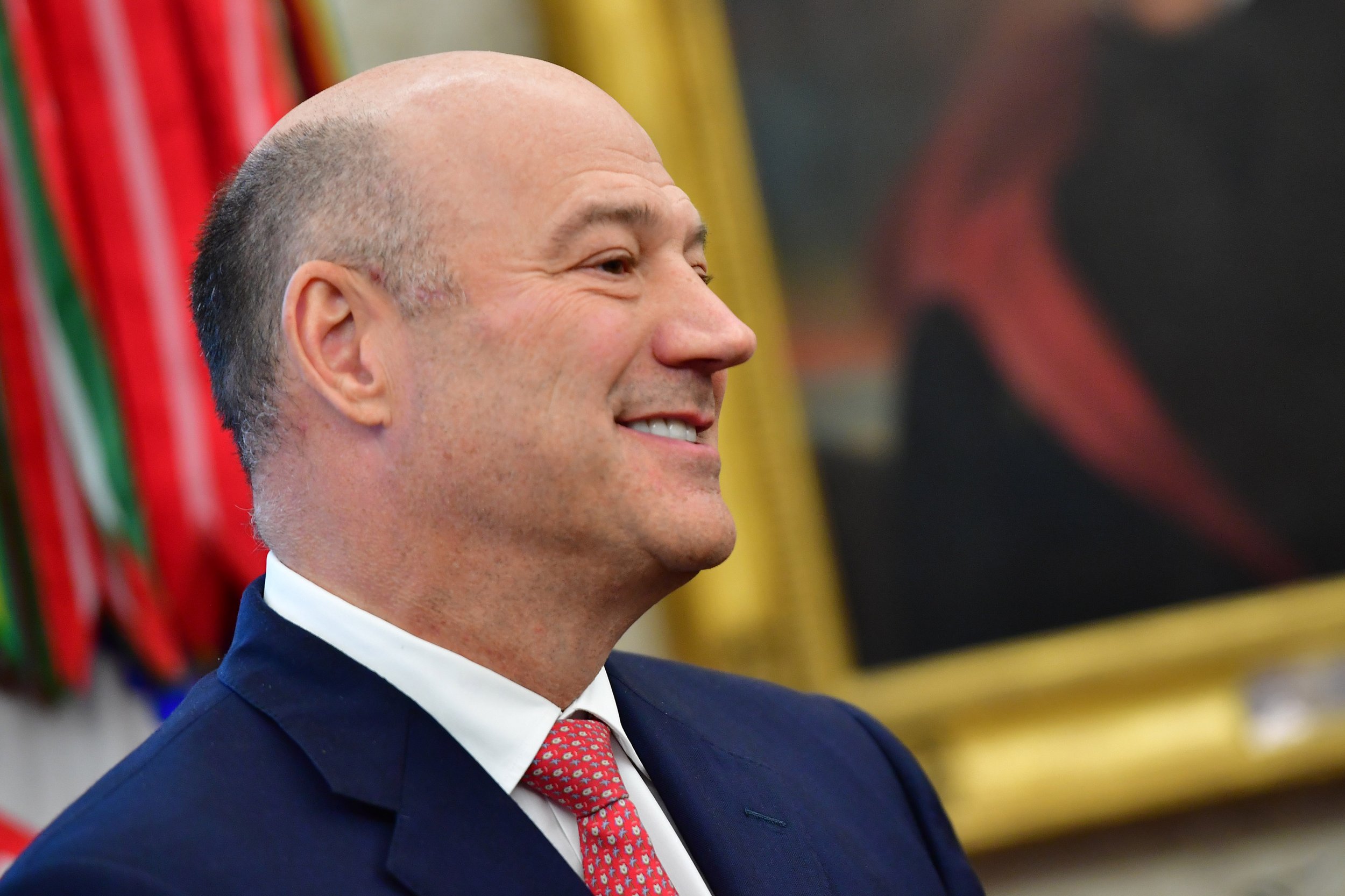 As Britain continues to grapple with difficult negotiations to leave the European Union, one former White House adviser suggested the U.K. use the services of a man who has made a career painting himself as a dealmaker.
Brexit was among the key topics at last week's World Economic Forum held in Davos, Switzerland, and former Goldman Sachs president and ex-presidential adviser Gary Cohn had a lighthearted suggestion for British Chancellor Philip Hammond.
Citing two sources, Axios reported that Cohn had said to Hammond when they met at a client dinner at the Central Sporthotel in the Swiss alpine resort: "You've got your issues and we've got our issues. But we do have this guy in America who's supposed to be the world's best negotiator.
"In fact, he wrote the book The Art of the Deal. Maybe if we sent him over to you it could help you, and it could be helpful for us too."
The Art of the Deal was a best-selling book published in 1987 and credited to Donald Trump. Its ghostwriter, Tony Schwartz, has since expressed his regret at the work, telling MSNBC in 2016 that he was not sure if Trump had read every word, "but I am sure certain that I wrote every word."
The Conservative-led British government is still wrangling over the terms of Brexit after the deal with Brussels proposed by Prime Minister Theresa May was roundly rejected by her fellow lawmakers earlier in the month.
Among the many sticking points with Brussels is whether Northern Ireland would keep the same trading rules as the rest of Europe, in what is known as the "backstop provision."
There is growing concern that the U.K. could leave the EU without a deal, which would mean that instead of tariff-free trade with the continent, it would have to follow World Trade Organization rules.
Cohn left the White House last year in a dispute over Trump's announcement of steel and aluminum tariffs and was replaced by Larry Kudlow.
While at Davos, Cohn reiterated his criticism of Trump's tariffs, which he described as a tax on Americans.
"It's a consumption tax on U.S. consumers. No foreign company is paying that tariff...It means that the U.S. consumer has less money to spend on other products in the United States or, even worse, they have less money to save at the end of the week because they had to spend that money on tariffs," Cohn told MSNBC.