Former Trump Adviser Papadopoulos to Be Sentenced, Marking Russia Probe Milestone
President Donald Trump's former campaign adviser George Papadopoulos, who pleaded guilty nearly a year ago to lying about his Russia contacts, is expected to be sentenced in federal court on Friday.
Papadapoulos, 31, admitted to lying to FBI agents about his contacts with Russians, whom he attempted to use to arrange a meeting between Trump campaign members and representatives of the Russian government.
His guilty plea came the same day that special counsel Robert Mueller charged former Trump campaign chairman Paul Manafort and Rick Gates in an illegal foreign lobbying scheme.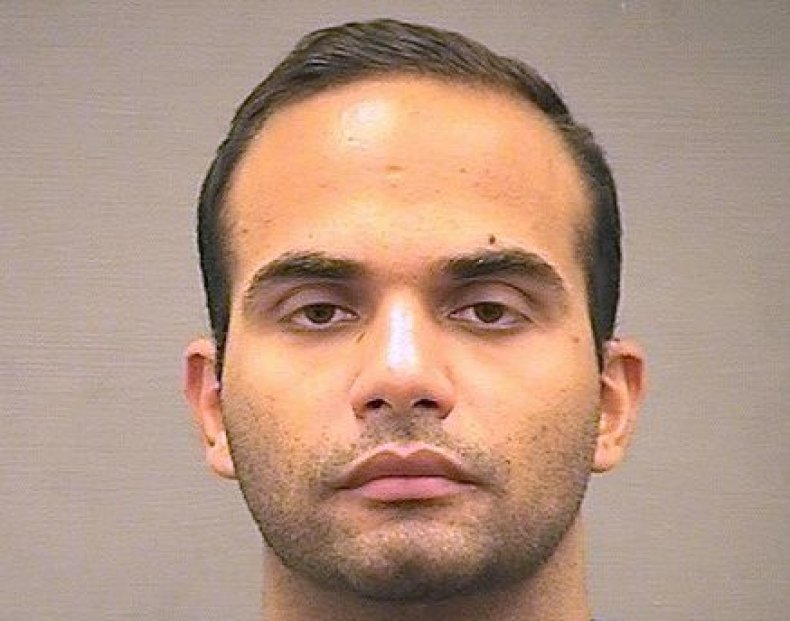 Newsweek subscription offers >
Papadapoulos's sentencing comes as Mueller prepares for Manafort's second trial, with jury selection expected to begin on September 17.
Manafort has already been found guilty on eight counts of federal crimes. His second trial will revolve around his failure to register as a foreign agent for lobbying work in Ukraine, as well as conspiracy to launder money and witness tampering.
In Mueller's "statement of the offense," the special counsel wrote that Papadopoulos "made material false statements and material omissions during an interview with the [FBI]" on January 27, 2017.
It explained that Papadopoulos said his interactions with an overseas professor, who claimed to have "dirt" on then-presidential candidate Hillary Clinton and who the former adviser knew had "substantial connections" to Russian government officials, occurred before he joined Trump's campaign team.
Newsweek subscription offers >
"In truth and fact, however," Mueller wrote, "Papadopoulos learned he would be an advisor to the Campaign in early March and met the professor on or about March 14, 2016," adding that the professor had only taken interest in Papadopoulos "because of his status with the campaign."
Papadopoulos also claimed to have met a female Russian national before joining Trump's campaign, also in March. Despite claiming to have had limited interactions with the woman, the former adviser had "sought to use her Russian connections over a period of months in an effort to arrange a meeting between the campaign and Russian government officials," Mueller wrote.
"Through his false statements and omissions [Papadopoulos] impeded the FBI's ongoing investigation into the existence of any links or coordination between individuals assocaited with the campaign and the Russian government's efforts to interfere with the 2016 presidential election," according to the special counsel.
Government prosecutors are seeking up to six months of jail time for Papadopoulos, who served as a foreign policy adviser for Trump's campaign team, as well as a $9,500 fine.
Meanwhile, his defense team argued that the former campaign adviser should receive a lesser sentence of one year's probation.
In June, Papadopoulos's wife, Simona, made a public appeal to Trump, asking the U.S. leader to pardon her husband for lying to the FBI.
She made the request during an interview with Fox News host Tucker Carlson, reminding the president, a frequent Fox viewer, that her husband had been a dedicated staffer during the U.S. leader's election run.
Papadopoulos is scheduled to be sentenced on Friday afternoon by Judge Randolph Moss in D.C. District Court.
Former Trump Adviser Papadopoulos to Be Sentenced, Marking Russia Probe Milestone | U.S.