Former Trump Adviser Paul Manafort Investigated by New York Prosecutors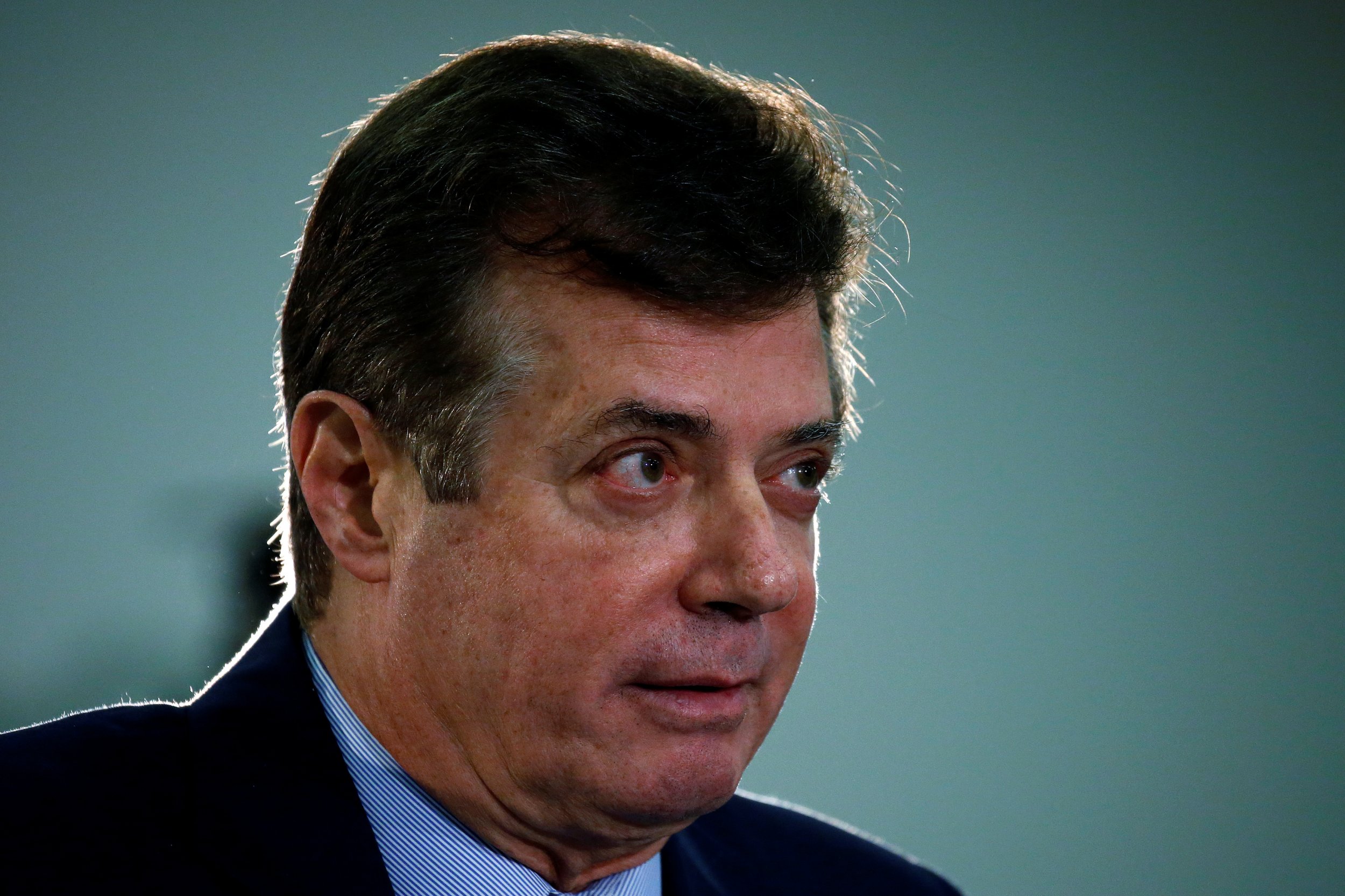 New York state's attorney general has begun an investigation into the real estate dealings of President Donald Trump's former campaign chairman Paul Manafort, according to reports.
Manafort has made millions of dollars worth of real estate investments in the U.S. in recent years, using shell companies to purchase properties in New York, Florida, Virginia, and Los Angeles.
New York Attorney General Eric Schneiderman has opened an investigation into Manafort's real-estate transactions, sources told Bloomberg and The Wall Street Journal. The outlets confirmed that Manhattan District Attorney Cyrus Vance Jr. has also opened a separate investigation into Manafort's real-estate dealings.
Sources told the WSJ last week that in an unrelated matter the U.S. Justice Department requested Manafort's bank records in April as part of its investigation into whether Trump campaign officials colluded with Russia as it worked to influence the 2016 election.
Last month The New York Times revealed Manafort took out $13 million in loans from Trump-tied businesses soon after he resigned from the campaign last August amidst a scandal.
Read more: Former Trump campaign chairman Paul Manafort got $13 million got $13 million in loans from Trump-tied businesses
Manafort was forced to step down after he was accused by the Ukrainian government's National Anti-Corruption Bureau of receiving $12.7 million in off-the-book payments from the country's former President Viktor Yanukovych—an ally of Russian President Vladimir Putin. Manafort advised the ousted leader's election campaigns from 2004 to 2010. He has also worked as a political operative for dictators in Asia and Africa.
Manafort told The Times that "there is nothing out of the ordinary about" the loans and that he is "confident anyone who isn't afflicted with scandal fever will come to the same conclusion."
Manafort's spokesman Jason Maloni hit back at leaks of the latest investigations in a phone call with Bloomberg Saturday, stating that "if someone's leaking information about an investigation, that's a crime."
Early this year U.S. Treasury Department agents from the Financial Crimes Enforcement Network also began combing over Manafort's offshore accounts in Cyprus.
Banking sources told NBC News in late March that transactions in Manafort-linked accounts led to an internal investigation at a Cypriot bank after sparking concerns of potential money laundering. Manafort closed the accounts after questions from bank officials, the sources said.
In March the Associated Press revealed that Manafort signed a $10 million a year deal with Russian aluminium magnate Oleg Deripaska in 2006. The deal came after he drew up political strategy memos for in Deripaska in 2005 detailing how he would influence U.S. politics, business and news coverage in favour of Vladimir Putin.
Manafort is under investigation in Congress and by the FBI as they look into how Russia allegedly worked to influence the U.S. election and whether Trump campaign officials colluded with Russian agents. Leaked intelligence in February said Manafort had contact with senior Russian intelligence officials in the year before the election.
In March Manafort volunteered to testify before the House Intelligence Committee, which is leading one of the congressional investigations into Russian interference.