Former Trump Adviser Roger Stone Arrested in Mueller's Russia Probe
Roger Stone, a former adviser to President Donald Trump, has been arrested on charges of obstruction, witness tampering and making false statements in connection with special counsel Robert Mueller's ongoing Russia investigation.
A seven-count indictment from Mueller's office accused Stone, 66, of lying about his interactions related to a WikiLeaks release of hacked email during the 2016 presidential election race, and of obstructing the House Intelligence Committee's investigation of Russian interference.
The former Trump adviser was arrested in Fort Lauderdale, Florida, just after 6 a.m. on Friday, CNN reported. Agents pounded on Stone's door, shouting, "FBI, open the door."
His arrest comes following months of the former Trump adviser maintaining his innocence as he faced mounting scrutiny from Mueller's probe.
The special counsel's indictment stated that in the lead-up to the 2016 election, Stone had spoken to senior Trump campaign team officials about WikiLeaks, asserting that the organization "might have had" information "that would be damaging to the Clinton campaign."
After that, he was contacted by Trump campaign officials about "future releases" by WikiLeaks, which the document referred to as "Organization 1."
The indictment stated that Stone made "multiple false statements" about his communications surrounding WikiLeaks and "falsely denied possessing records that contained evidence of these interactions." It also alleged that he "attempted to persuade a witness to provide false testimony to and withhold pertinent information from the investigations."
Stone, a self-proclaimed "dirty trickster" who worked on presidential campaigns for Richard Nixon, Ronald Reagan, Bob Dole and others, is one of the U.S. leader's longest-serving informal political advisers. He denied having any involvement in the WikiLeaks case, other than having passed on information that had already been made public.
Stone is scheduled to appear before U.S. Magistrate Judge Lurana Snow at the federal courthouse in Fort Lauderdale at 11 a.m. Friday.
His arrest is the first criminal case in months to come from special counsel Mueller's ongoing investigation into Russian meddling in the 2016 election and possible collusion between the Trump campaign team and Moscow. It also provides significant insight into the level of detail Trump campaign associates are believed to have had on emails stolen from the Hillary Clinton campaign.
Attorneys for Stone did not immediately respond to a request for comment from Newsweek.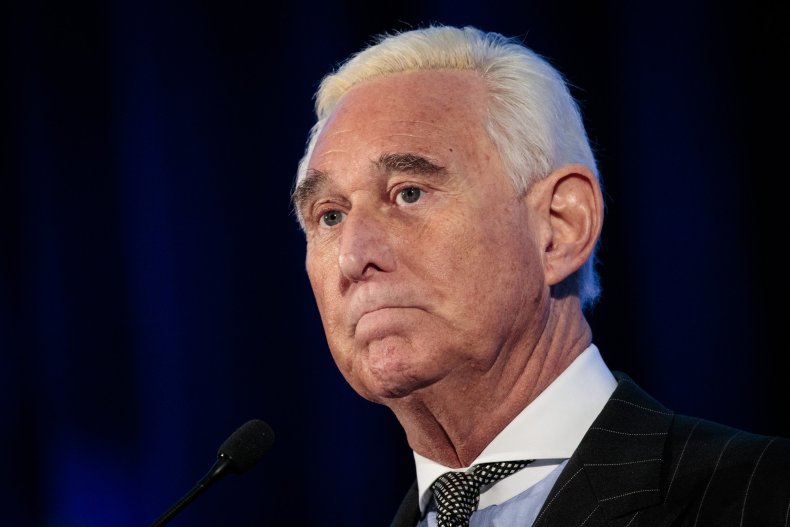 This is a developing story and will be updated as more information becomes available.