Former Trump Adviser Sebastian Gorka Says 'We Should Welcome' Iranian Missile Attack on U.S. Base in Iraq
Tuesday on the Fox Business Network program Lou Dobbs Tonight, guest Sebastian Gorka said people "should welcome" the Iranian missile attack on an Iraqi base that housed both U.S. and British soldiers.
Gorka, a former adviser to President Donald Trump, told Dobbs that Trump would unleash "holy hell" on Iran after they fired over a dozen missiles at Ayn al-Asad Air Base and other sites in Kurdistan. Iran's Revolutionary Guard called the attack "revenge for the brutal assassination" of Iranian Major General Qassem Soleimani Thursday. Soleimani was the target of a drone strike authorized by Trump.
"This is a massive miscalculation by the Iranian regime," Gorka said. "Paradoxically, we should welcome what they have decided to do because now they have done in the open what they have been doing against us and our friends for decades in the asymmetric warfare domain."
"They have used proxies because they are cowards," Gorka continued. "They have slunk around six continents of the world using terrorist weapons, bombs against innocent people, IEDs against our servicemen and women. And now there can be no question that Iran is a threat to American national security. You don't have to be an expert in terrorism or irregular warfare to know that Iran is an imminent danger to our country, to our citizens, to our servicemen and women."
"But the good news, Lou, is they chose the wrong time and the wrong president," Gorba added. "This president will unleash holy hell on that regime. Not against the people of Persia, but against the murderous mullahs that have created a theocratic dictatorship that is a pariah and the greatest sponsor of state terrorism in the world today.
"God bless our troops," concluded Gorba. "Hopefully, nobody is injured, nobody has been killed. But now everyone who is alive, breathing and has a pulse should know what Iran is and how it has to be dealt with. And that's exactly what Donald Trump, the 45th Commander in Chief of the United States, will do."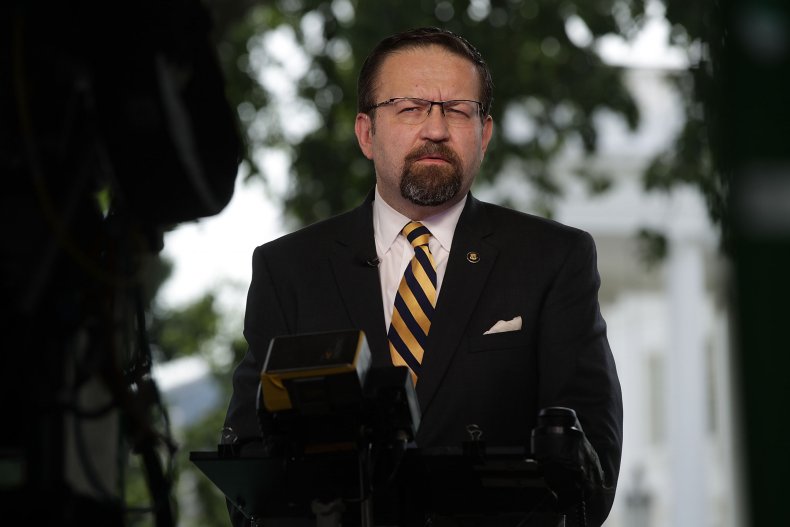 Iranian state television said the attacks on the bases were given the name "Operation Martyr Soleimani" by the Islamic Revolutionary Guard Corps (IRGC).
"We are warning all American allies, who gave their bases to its terrorist army, that any territory that is the starting point of aggressive acts against Iran will be targeted," said the IRGC according to Stars and Stripes.
Pentagon spokesman Jonathan Hoffman said in a statement Tuesday, "It is clear that these missiles were launched from Iran and targeted at least two Iraqi military bases hosting U.S. military and [anti-Islamic State] coalition personnel at al-Assad and Erbil."
"These bases have been on high alert due to indications that the Iranian regime planned to attack our forces and interests in the region," Hoffman added. "As we evaluate the situation and our response, we will take all necessary measures to protect and defend U.S. personnel, partners, and allies in the region."
While no indication has yet been given of what Trump's next move will be, White House Press Secretary Stephanie Grisham said in a statement that the president has been briefed on the attacks.
"We are aware of the reports of attacks on U.S. facilities in Iraq," Grisham's statement said. "The President has been briefed and is monitoring the situation closely and consulting with his national security team."
As of this writing, no U.S. casualties have been reported and coalition forces have yet to return fire on Iraqi troops.