Former Trump Appointee Says Americans Feel Unsafe Because 'This Is What Donald Trump's America Looks Like'
Former Department of Homeland Security (DHS) official Miles Taylor said the reason Americans feel unsafe in their communities is because of the America President Donald Trump has created during his presidency.
"Right now, the reason Americans feel unsafe in their communities is because this is what Donald Trump's America looks like. His rhetoric jumps the tracks into violence," Taylor told CNN's New Day.
The former Trump administration appointee served in the DHS from 2017 to 2019, including his time as chief of staff. Since his departure, Taylor has publicly denounced the president. He recently endorsed Democratic nominee Joe Biden in an ad for Republican Voters Against Trump.
Taylor said on Friday that during his time in the DHS he pushed the White House to include "a systemic and coherent vision for addressing domestic terrorism" in the nation's counterterrorism strategy but was told the matter would be dealt with later.
"This is a White House that hasn't prioritized the safety of Americans, and we're seeing that play out in real time. It is a direct result of the president's leadership," he said. "[Trump] is campaigning as a law and order president, but he is the lawlessness and disordered president."
On Wednesday, 17-year-old Kyle Rittenhouse was arrested in connection with the fatal shooting of two protesters in Kenosha, Wisconsin, on Tuesday night. Rittenhouse is being charged as an adult with first-degree intentional homicide.
Outrage over the police's treatment of the white Illinois teen has resulted, with comparisons made between his case and the violence Black Americans have encountered at the hands of police. The Kenosha demonstrations started after the police shooting of Jacob Blake, a 29-year-old African American man, during an arrest on August 23. Blake's family says he is now paralyzed from the waist down.
Newsweek reached out to the White House for comment but did not hear back before publication.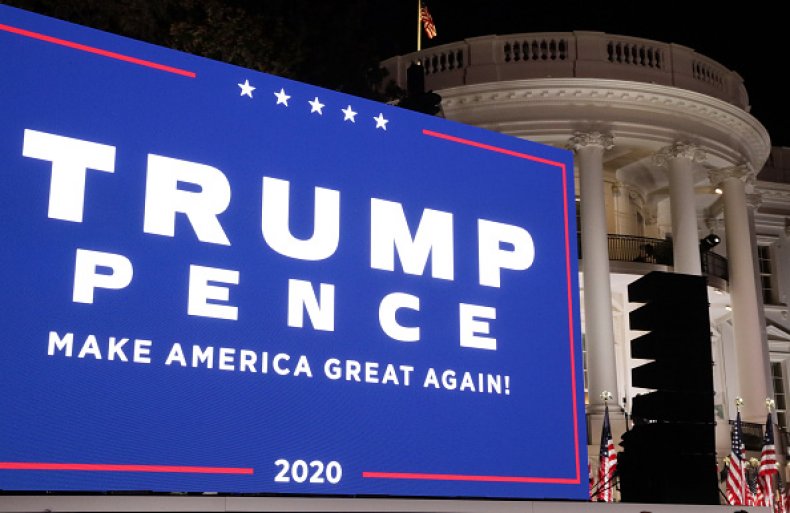 In an interview with Noticias Telemundo, Taylor recently said he also regretted his role in the family separations at the U.S.-Mexico border.
"We need to be held to account for what happened at the administration," he said on Tuesday. "People like me should have done more. Looking back, I wish I had laid my body on the train tracks and said, 'We cannot implement this no matter what you guys tell us about resources.'"
The former DHS official said on Friday that the president is trying to instill fear in voters to convince them to re-elect him, but he added that "Americans see through it."
"The consensus this morning, really largely, among folks who watched this is Donald Trump is trying to make the case that the only way to save America from Donald Trump is Donald Trump," Taylor said. "It's not a really compelling argument."