Former Trump Campaign Adviser Blasts Obama 'Spy' Claims: 'This is Embarrassing'
Former Trump campaign senior adviser A.J. Delgado ridiculed claims that the Obama administration was spying on the Trump campaign in a bid to frame the future president, calling the allegations "embarrassing."
On Monday night, Delgado took to Twitter to weigh in on recent allegations that suggest the FBI had planted an informant within Trump's campaign team, which may have been requested by Barack Obama's administration.
"Are we really going w this?? That Obama put a spy inside the Trump campaign, to frame Trump? Srsly? Not sure if it's IQ, ethics, or simple common sense but I cant," Delgado tweeted.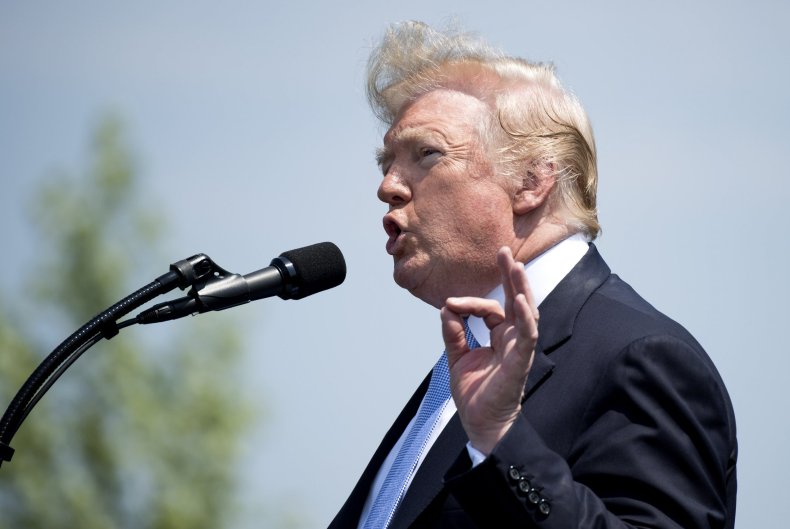 After the post went live, a Twitter user accused Delgado of betraying Trump, her former employer, and flip-flopping politically.
"No one is flip-flopping. I support much of the Trump 2016 campaign agenda," Delgado responded. "I just didnt take the turn into Conspiracies-That-Dont-Make-Sense nor 'I Am Going To Insult and Attack Comey and Mueller even though both are admirable ppl' street. Not what I signed up for. #shrug"
Delgado then went on to reject reports that Stefan Halper was the informant in the FBI's probe into alleged collusion between the Trump campaign team and Russia. "I noticed yesterday that the NY Post had a headline as if the gent was 'in' the campaign (to make it sound more ominous). Dude wasn't even a formal volunteer, much less formally IN the campaign," she tweeted.
Delgado also retweeted several posts criticizing Trump's ridiculous "conspiracy" theory.
Over the weekend, Trump asked the U.S. Department of Justice to investigate recent allegations that accused the DOJ or FBI of planting an informant in his campaign team—a request he suggested could have been ordered by the Obama administration.
"I hereby demand, and will do so officially tomorrow, that the Department of Justice look into whether or not the FBI/DOJ infiltrated or surveilled the Trump Campaign for Political Purposes - and if any such demands or requests were made by people within the Obama Administration!" Trump wrote on Twitter Sunday.
Following the tweet, Trump and the U.S. Department of Justice (DOJ) agreed to a probe on Monday into the reports, a story that the New York Times broke last week. Since it was first published, other news agencies such as the Washington Post, Wall Street Journal and Axios have further developed the story.