Former Trump Campaign Official Among 11 More People Subpoenaed For Jan. 6 Attack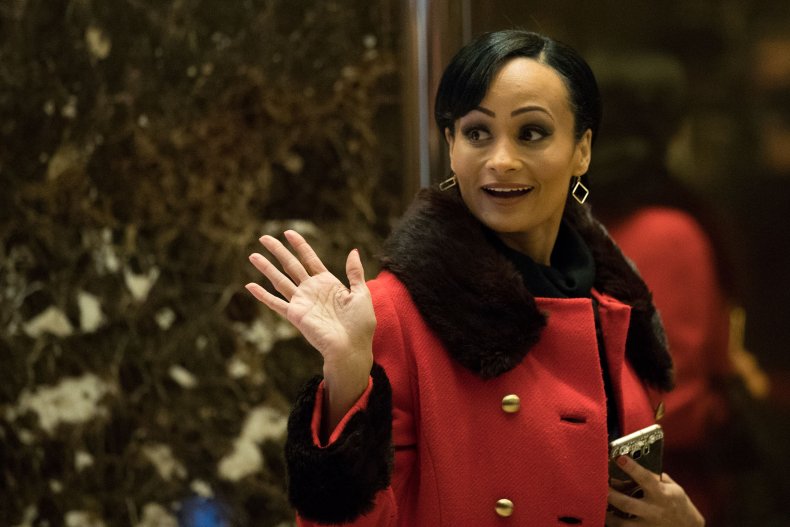 A former Donald Trump campaign official, Katrina Pierson, was one of 11 people issued subpoenas on Wednesday by the House Select Committee to Investigate the January 6th Attack on the U.S. Capitol.
Pierson served was the national spokesperson for former President Donald Trump's 2016 campaign and was a senior adviser to his 2020 campaign. She also allegedly acted as a liaison between the White House and organizers of the January 6 rally in Washington, D.C. that immediately preceded the deadly breach of the Capitol, according to the committee and multiple reports from earlier this year.
Committee Chairman Rep. Bennie Thompson (D-Miss.) sent Pierson a letter on Wednesday demanding that she produce documents related to January 6 by October 13 and appear for a deposition on November 3. Thompson detailed allegations that Pierson worked with the group Women for America First (WFAF) to help organize the rally and communicate with Trump.
"You and others working for and with WFAF to organize the January 6th rally collectively communicated with President Trump, White House officials including Chief of Staff Mark Meadows, and others about the rally and other events planned to coincide with the certification of the 2020 Electoral College results," Thompson wrote to Pierson, citing press reports and internal documents.
"Specifically, it has been reported that you participated in a meeting with President Trump in the Oval Office on January 4, 2021, at which he asked if another rally could be arranged 'where people like [Ali] Alexander and Roger Stone could speak,'" added Thompson. "The Select Committee seeks both documents and your deposition testimony regarding these and other matters that are within the scope of the Select Committee's inquiry."
The other 10 people subpoenaed by the committee on Wednesday were also allegedly involved in planning the January 6 rally, including WFAF co-founders Amy and Kylie Kremer and Maggie Mulvaney, the niece of Trump's former acting White House Chief of Staff Mick Mulvaney.
Last week, the committee issued subpoenas to four former Trump administration officials, including Meadows, former White House Chief Strategist Steve Bannon, former White House Deputy Chief of Staff for Communications Dan Scavino and former Department of Defense official Kash Patel. They were given until October 7 to produce documents and told they must appear for depositions on October 14 and 15.
Newsweek reached out to the office of Trump for comment.
Following the first round of subpoenas, Trump issued a statement vowing to invoke "Executive Privilege" to fight the subpoenas from what he called the "Unselect Committee." The former president suggesting that the committee should instead issue subpoenas to members of Black Lives Matter and Antifa—two largely unorganized groups that had no involvement in the Capitol attack.
"We will fight the Subpoenas on Executive Privilege and other grounds, for the good of our Country, while we wait to find out whether or not Subpoenas will be sent out to Antifa and BLM for the death and destruction they have caused in tearing apart our Democrat-run cities throughout America," Trump said.