Former Trump Lawyer Michael Cohen, Now Registered as a Democrat, Calls 2018 Midterms 'Most Important Vote in Our Lifetime'
Michael Cohen—former lawyer for President Donald Trump—urged the importance of the midterm elections in November on Sunday. And—because the news cycle is as unpredictable as it is fast-moving these days—it's likely safe to assume Cohen isn't pulling for the same 2018 candidates as his old boss in the White House.
"The #MidtermElections2018 might be the most important vote in our lifetime. #GetOutAndVote #VoteNovember6th," Cohen tweeted on Sunday.
The midterms are, of course, important elections. And it could be close as Democrats battle to win back a modicum of control from the GOP -- which currently controls the House of Representatives, Senate and White House. RealClearPolitics on Sunday had 29 races it thought were toss-ups in the House as well as six more toss-ups in the Senate.
The post from Cohen also comes shortly after it was revealed the one-time Trump lawyer had re-registered as a Democrat. Cohen served as the Republican Party's deputy finance chair as recently as the early summer but, as Axios first reported, he switched over to the Democratic party this week amid his public break from Trump. Cohen himself re-tweeted the Axios story that looked at his frayed relationship with the commander-in-chief.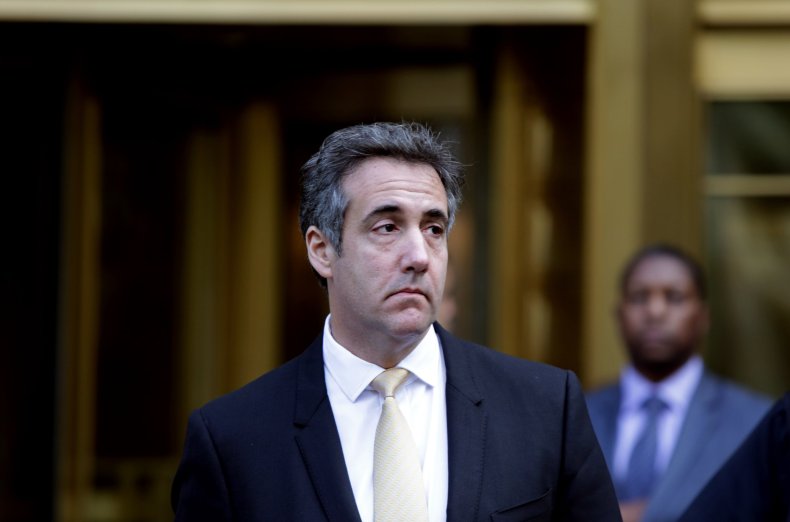 Cohen's lawyer Lanny Davis tweeted that Cohen's move to the Democratic party was "putting family and country first -distancing himself from the values of the current [administration]."
But up until recently, Cohen was thoroughly within the Trump world's orbit. He was, of course, the fixer-of-sorts who paid adult-film actress Stormy Daniels to not speak out about her allegation that she and Trump had an affair.
In August, Cohen pleaded guilty to campaign finance violations and implicated the president in the process. Prosecutors said on Friday that there was an ongoing grand jury investigation related to Cohen, who also cooperated with the investigation from special counsel Robert Mueller.
Perhaps predictably, Trump has gone after Cohen since he "flipped."
"If anyone is looking for a good lawyer, I would strongly suggest that you don't retain the services of Michael Cohen!" Trump tweeted in August about his longtime lawyer.