Former Trump Legal Spokesman Slams President's 'Naive' Campaign Team: 'These People Didn't Even Know How to Obstruct'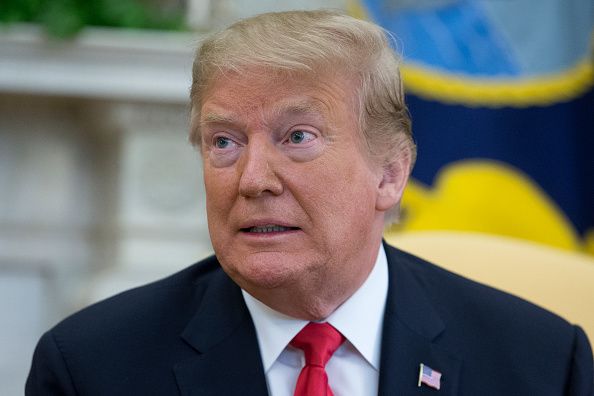 Mark Corallo, a longtime Washington operative and former spokesman for President Donald Trump's legal team, slammed the president's 2016 campaign as run by a bunch of "naive" novices who "didn't even know how to obstruct."
Corallo's comments came during an interview with the ABC News podcast The Investigation on Wednesday, during which he discussed how Trump had been poorly served by his campaign team and White House advisers during Robert Mueller's special counsel investigation into Russian election interference.
"That was my biggest concern, my concern was their attitude, it was reckless," Corallo said.
Corallo was especially critical of the controversial statement dictated by Trump while on Air Force One regarding the June 2016 Trump Tower meeting between aRussian lawyer, Donald Trump Jr. and other campaign members.
"When I saw a statement that was put out from Air Force One that was...at best inaccurate and charitably misleading, I knew that this was problematic," Corallo told ABC. He said he was later specifically asked about the statement by Mueller's team.
Flying home from a summit in Germany, Trump had dictated a statement for his son, Donald Trump Jr., about the tower meeting. The statement claimed the president's son and the Russian lawyer had "discussed a program about the adoption of Russian children" and that the subject of the meeting was "not a campaign issue at the time"
It was later learned that Donald Trump Jr. had agreed to the meeting after Russians dangled the promise of dirt on Hillary Clinton and her presidential campaign.
"These guys were novices. I mean, you know, they were campaign neophytes. They didn't even have an oppo-research operation," Corallo said. "They just thought 'Hey we're, we're flying by the seat of our pants."
Ultimately, after a nearly two-year investigation, Mueller did not find evidence that either Trump or his campaign conspired with Russia to influence the 2016 election. The special counsel's report has not yet been made public, although Attorney General William Barr gave Congress a four-page summary of the key findings on Sunday.
"The investigation did not establish that members of the Trump Campaign conspired or coordinated with the Russian government in its election interference activities," Barr wrote in his letter to lawmakers.
While Mueller concluded that there was no evidence of conspiring, he did not definitively answer on whether the president had obstructed justice. Barr and Deputy Attorney General Rod Rosenstein said there was insufficient evidence to bring a charge against Trump
"I think it came down to hard evidence. I think that he actually, and you know, I shouldn't be getting in the mind of Bob Mueller and his team," Corallo said. "But I would like to believe that they looked at the facts and said well, these people didn't even know how to obstruct. I think they were just trying to avoid embarrassment."