Former Trump Official Calls President 'Half-Cocked,' Questions Why Republicans 'Ignore All That' for Politics
Anthony Scaramucci, who briefly served as Donald Trump's White House communications director, said that the president is "half-cocked" and pointed out that a lot of Republicans are willing to "ignore all that" for the sake of politics.
"There's a very large group of people that have worked for the president that think he's unstable, that think he's nonsensical, that he can't really form a decision ... he's very flippant, he's very half-cocked most of the time and he represents a danger to America," Scaramucci warned during an interview with CNN on Monday.
"It's just interesting that there's a very large group of Republicans that have just decided, we're just going to ignore all that for political purposes," he said. "I think history will judge them very, very poorly."
The financier and political consultant made the remarks as he discussed comments by Trump's former ambassador to the United Nations Nikki Haley, in which she told CBS News that several cabinet members pressured her to work around and undermine the president. She also explained this in more detail in a new book titled With All Due Respect. Haley wrote that: "[Former Chief of Staff John] Kelly and [former Secretary of State Rex] Tillerson confided in me that when they resisted the President, they weren't being insubordinate, they were trying to save the country."
Scaramucci asserted to CNN that Trump's behavior as commander-in-chief would never be tolerated in the corporate world. "If this was a publicly traded company ... Donald Trump would last five seconds," the former White House official argued. "He would be the first one out."
In her interview with CBS, which aired over the weekend, Haley criticized Kelly and Tillerson for working to undermine Trump. Both administration officials were eventually fired by the president.
"It should have been, go tell the president what your differences are and quit if you don't like what he's doing," Haley said. "To undermine a president is really a very dangerous thing. And it goes against the Constitution and it goes against what the American people want. It was offensive."
Although Scaramucci regularly defended Trump's economic policies after his departure from the White House, he changed his tune dramatically over the summer when the president lobbed a series of racist attacks against the congresswoman of the so-called "Squad." The president told the four representatives—Alexandria Ocasio-Cortez of New York, Ayanna Pressley of Massachusetts, Rashida Tlaib of Michigan and Ilhan Omar of Minnesota—that they should "go back" to where they came from. With the exception of Omar, all of the congresswomen were born in the U.S. as American citizens. Omar, who came to the country as a refugee, became a naturalized U.S. citizen nearly two decades ago in 2000.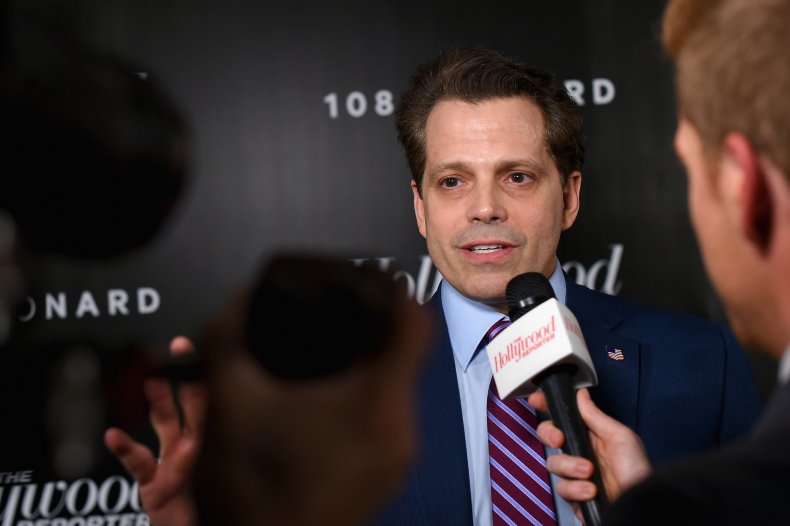 Following the president's attacks on the representatives, Scaramucci told Vanity Fair that Trump was "worse than racist."
"I think the guy is losing it, mentally," the former Trump official said. "He has declining mental faculties; he's becoming more petulant; he's becoming more impetuous."