Former Trump Official Thinks Trump Will Avoid 2024 Run Out of 'Fear' of Losing
Former National Security Advisor John Bolton is making a "firm prediction" that former President Donald Trump won't run for president in 2024, largely because of concerns that he'll lose another election.
Trump has been teasing a presidential run since he left office and he's got favorable polling numbers and a strong hold on his base on his side. However, Bolton believes the speculation about another campaign is just a strategic move to keep attention on Trump and that the former president isn't actually seriously considering making another bid for the White House.
"I don't think Trump will run for the presidency in 2024," Bolton told iTV host Robert Peston on Wednesday. "He very much fears losing in 2024 because if he hates anything in the world, he hates being called a loser and the last thing he wants is to go into history having lost these last elections."
Bolton added that he thinks Trump knows "deep inside" that he lost the 2020 election, a fact that the former Trump official believes is fueling fears about another loss in 2024.
Trump still hasn't conceded the 2020 election to President Joe Biden and continues to push his unfounded belief that the election was "stolen" from him. The former president maintains Biden only won because of widespread fraud, but neither Trump nor any of his allies have presented evidence suggesting fraud was so prevalent that it could have changed the outcome of the election.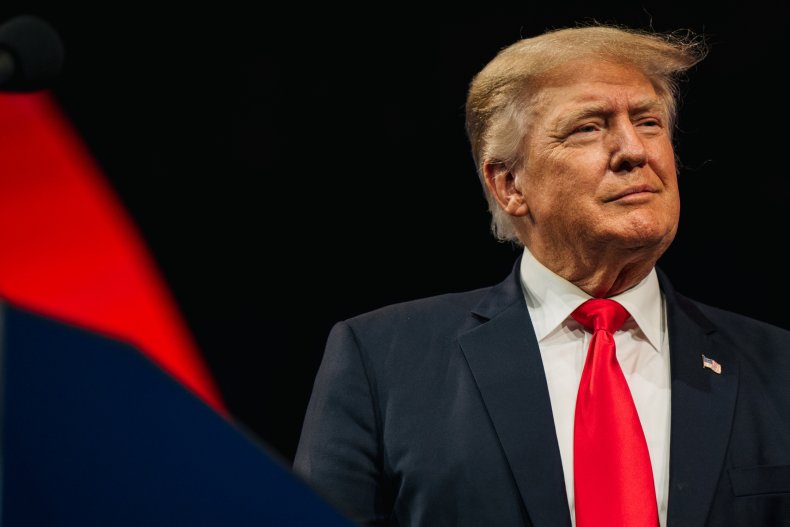 While rehashing the last presidential election, Trump has also teased the possibility of making a return to the campaign trail. He's never confirmed an official presidential run and any confirmation would likely come after the 2022 midterms, but Trump's repeatedly said he's looking into the possibility and his supporters would be "very happy" with his decision.
Trump also recently said that the only thing that would keep him from running is if it ran counter to the advice of his doctor. The former president has maintained that he's in excellent health.
Despite rumors about Trump's potential run, Bolton doesn't think it will happen. Bolton served as Trump's national security advisor from 2018 to 2019 and said he thinks Trump will talk about running "incessantly" until the very last moment.
"If he was ever to say that he was not going to be the candidate, it would turn the spotlight off and he doesn't like that," Bolton said.
Now, that doesn't mean Bolton thinks Trump will fade into the background. Trump's maintained his status as the leader of the GOP despite being ousted from office and has vowed to help Republicans win in the 2022 midterms.
Bolton predicted Trump would try to be a "kingmaker" in the Republican nomination process, although it has yet to be seen how the process will shake out.