Former Trump Officials Call Ivanka 'Hypocritical' for Personal Email Use
Multiple people who worked for the administration of President Donald Trump have called his daughter, Ivanka Trump, "hypocritical" for repeatedly using a personal email address for government business.
The Washington Post reported on Monday evening that the first daughter and top White House adviser sent hundreds of emails to government officials using a personal email address. Many were reportedly in violation of federal rules.
Trump did so despite her father's repeated insults of former Democratic presidential nominee Hillary Clinton, who used a personal email server during her time as secretary of state.
Even folks allied with Trump said this wasn't the best look for Ivanka and her dad.
On CNN's New Day, host Alisyn Camerota said to Trump's former legislative affairs director Marc Short: "At Trump rallies they chant, 'Lock her up, lock her up.' Who are they referring to: Hillary or Ivanka? I mean are you—when you read that Ivanka had been using personal email in 2017, what were your thoughts?"
Short responded: "Well, look, Alisyn, it's hypocritical and certainly it looks bad, and I'm sure the media will have a field day with it today."
Short then tried to show some distinctions between Clinton and Trump, pointing out the former secretary of state had information—later deemed to be classified—on for her own server.
Short wasn't the only New Day guest who called Ivanka Trump's behavior hypocritical.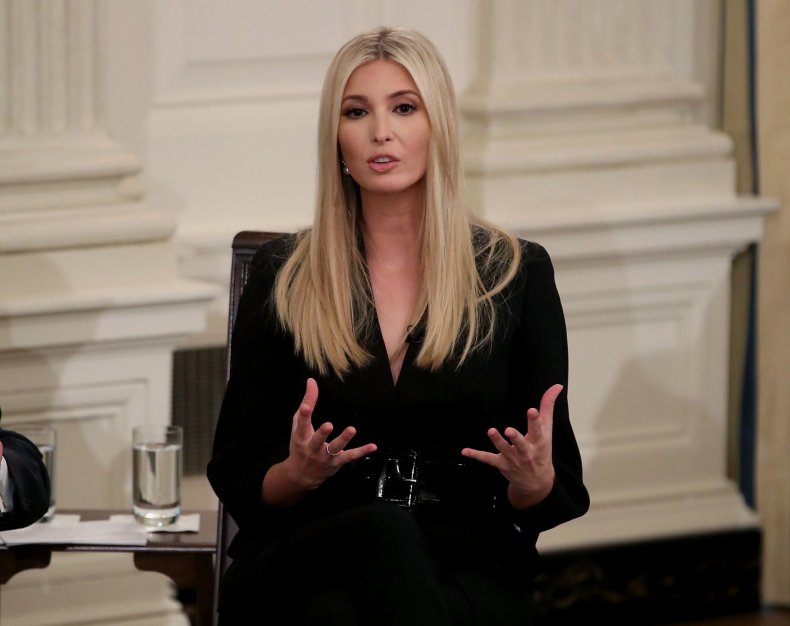 Former White House Communications Director Anthony Scaramucci was critical of the first daughter.
"Well, certainly I think it's hypocritical. I think even Ivanka, if she was interviewed about it, she'd have to say that it was a mistake. You can't do that in that position," Scaramucci said. "There had to be a reason why she was doing that. The same thing I would say about Secretary Clinton ... I think it's a serious matter. I'm not making light of it."
Peter Mirijanian, spokesperson for Ivanka Trump's ethics counsel, Abbe Lowell, told CBS News that she did not send messages with any classified information. Clinton initially said that none of her emails were marked classified but later it was determined that 110 emails contained classified info.
Trump claimed she did not know she couldn't use personal email for government business.
"Like most people, before entering into government service, Ms. Trump used a private email," Mirijanian said in a statement. "When she entered the government, she was given a government email account for official use. While transitioning into government, until the White House provided her the same guidance they had to others who started before she did, Ms. Trump sometimes used her private account, almost always for logistics and scheduling concerning her family."
According to the Post, Lowell—Ivanka Trump's lawyer—looked through her personal email to forward the messages he felt were government business to her government account.