Former Trump Russia Adviser Says Ex-President Would 'Perk Up' When Hearing These 5 Issues
Capturing former President Donald Trump's attention was no easy task, according to Fiona Hill, who once advised him on Russia, but when it came to the topic of nuclear weapons, she believes he "really cared" about the issue.
In her new book, There Is Nothing for You Here, Hill describes the struggles she had working for the Trump administration from 2017 to 2019, particularly with Trump's inability to objectively follow advice and stick to plans. However, when a topic "resonated with him and fit his personal interests," Hill said the former president would "perk up."
"Countering terrorism, striking back against [Syrian President Bashar] al-Assad when he used chemical weapons against the civilian population in Syria, trade tariffs, and dealing with China fell into that category," Hill wrote.
Also in that category were nuclear weapons, according to Hill. She noted that Trump stressed that nuclear weapons were the "critical global security issue" and helped frame his interest in North Korea and Iran. She called him "genuinely interested" in the nuclear issue and that his depth of interest was so great, it even seemed to "take the Russians by surprise."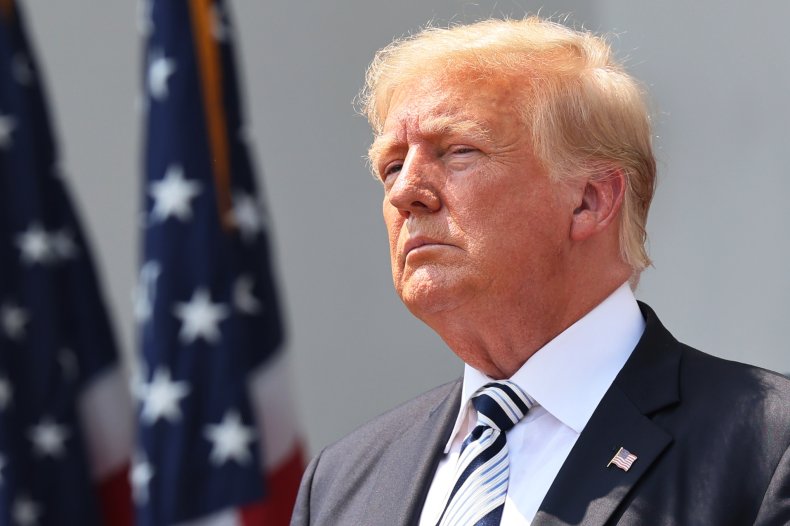 In 2018, Trump met with Russian President Vladimir Putin in Helsinki. During a one-on-one meeting with Putin, Hill said Trump caught him making an inaccurate assertion about the terms of extending the 2010 New START agreement. A treaty between the U.S. and Russia, the agreement sets limits on deployed nuclear weapons.
Later, during a lunch with Cabinet members, Hill wrote that Trump raised the fact that Putin's comment was incorrect. She said Putin was "slightly embarrassed" and had to clarify the comment he made.
"The Russians had clearly hoped to trip Trump up," Hill wrote. "By now everyone knew that Trump never paid attention to his brief."
An example of some of the "minor victories" the administration had, Hill called them "few and far between."
Known for being a "non-politician," Trump rarely stuck to a script, which appealed to his supporters but riled those who worked with him. Hill called it a "major liability in every aspect of national security affairs," in part because it gave world leaders the opportunity to promote their "own version of history and events" and have a policy advantage.
"When Trump was winging it, he could be persuaded of all kinds of things. If his foreign visitor or caller was one of his favored strongmen, he would always give him the benefit of the doubt over his advisers," Hill wrote.