Former Trump Staffer Breaks With President, Says Press Not Enemy
Former White House Director of Legislative Affairs, Marc Short, does not believe the press is the enemy of the people, he told NPR. Short, who left his role at the White House and is now pursuing a job at the University of Virginia (UVA,) spoke against President Donald Trump's personal views of the press in the Friday Interview.
"The press is not the enemy of the American people," Short responded a the direct question on the stance of the press. "The press is an open and free - press is foundational to American democracy. It is absolutely essential to protect our democracy. And they have a responsibility to keep elected officials accountable. At the same time, I do think the press also has a responsibility to get things fair...and get it reported accurately."
Short expressed Trump may be frustrated with the press' bias against his administration.
"I think I just said that I think that a free and fair press is essential to American democracy. I do not believe they're an enemy of people. So I think I've answered that question," he said. "But I also do believe the president is frustrated by what he views is an extreme bias against his administration and feels that - some studies have said more than 90 percent the coverage is negative. And I think that is a source of enormous frustration for him."
Short also responded to claims Trump's administration " poses a threat to democracy." A statement from Nicole Hemmer of UVA's Miller Center was featured, one which describes Short's role in the Trump administration.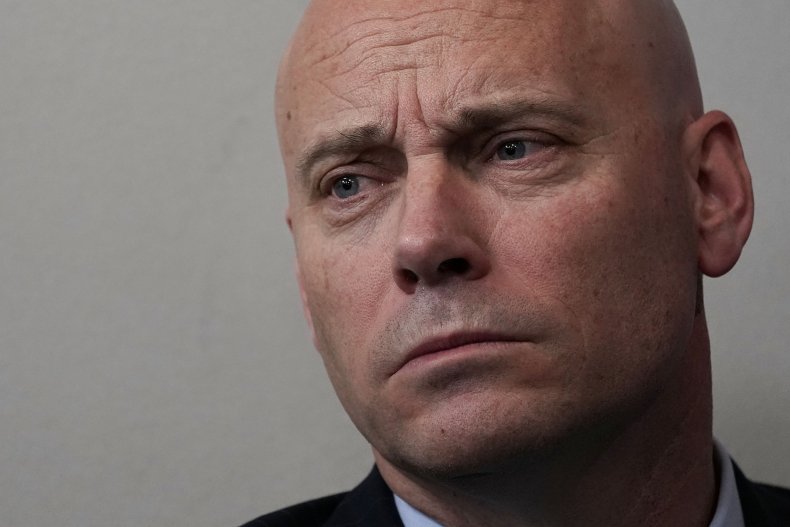 "I think that this presidency was clearly elected by the American people. It won a majority of the electoral votes," he said. "And I don't believe it's a threat to American democracy. And I look forward to sharing my viewpoints with Ms. Hemmer whenever she wishes to talk to me about it."
Short's acceptance at UVA has not been warm. Two professors of the college resigned at the news of Short's hiring. Their resignation bashed Short and his alleged lack of transparency.
The new staffer spoke against their resignation.
"My understanding, frankly, is that I think that they have an objection to the Trump presidency in general," Short said. "And I think if you're going to have a bipartisan study of the presidency, it's kind of hard to study the Trump presidency if it's only going to be academics who can determine right or wrong or what should be determined from the Trump presidency."