Former Trump Supporter Says MAGA 'Insults' Snapped Him Out of 'Trance' of Supporting President
A well-known supporter of President Donald Trump who flipped more than a year ago has admitted that Trump thriving on insulting others is what "snapped" him out of the "trance" of the president's Make America Great Again (MAGA) slogan and leave his army of followers.
The former Trump supporter, David Weissman, explained in a piece published Tuesday in The Independent that he was a conservative activist a couple of years before the 2016 presidential election and decided to vote for Trump without realizing "who Trump really was," because they seemed to want the same things for America.
Weissman, an Army veteran with more than 95,000 Twitter followers, wrote that he spent a couple of years defending Trump and calling media critical of the president "fake news," before realizing he "had always been aggressive and mean."
"I wanted to force my views on people. There was never a debate—I used insults and ad hominem attacks," Weissman wrote. "These tactics didn't get me anywhere."
Weissman recounted that a liberal comedian, Sarah Silverman, reached out to him after he attacked her online and "used kindness, which was not expected, and she got my attention." Weissman said Silverman told him why she did not like Trump "without any arguments," and that he learned about Democratic values as other liberals communicated kindly with him.
"As this was going on, Trump supporters who knew me saw this and called me out, saying I was a traitor, a sellout, a Dem plant, a fraud—which surprised me because I thought they were friends. People I had once connected with ended up blocking me," Weissman wrote.
"The insults continue to this day, but when it happened during that initial learning period, it snapped me out of my MAGA trance," Weissman continued. "I saw how Trump thrives on this behavior, and that's when I decided to no longer be part of MAGA."
Weissman elaborated to Newsweek that MAGA followers also spread lies about his personal life. "I saw Trump acts the same way with Democrats, and realize this is dividing our country," Weissman said. "And all because I was having a respectful discourse, these backlashes snapped me out of the 'MAGA' trance, and saw them for the people they are."
Despite criticism from MAGA followers, Weissman wrote that he still supported Trump until the Russia-United States summit in Helsinki in July 2018, in which Trump sided with Russian President Vladimir Putin, dismissing U.S. intelligence agencies' conclusion that Russia interfered in the 2016 election.
"What kind of president would do such a thing?" Weissman wrote, adding that he watched a clip of 2016 Democratic nominee Hillary Clinton calling Trump a puppet of Putin and realized, "This is not the guy who I voted for, and yet it is."
"That was the moment when I decided I was no longer a Trump supporter," Weissman explained. "I went back over years of his corruption, lies and draft-dodging. My whole world was turned upside-down."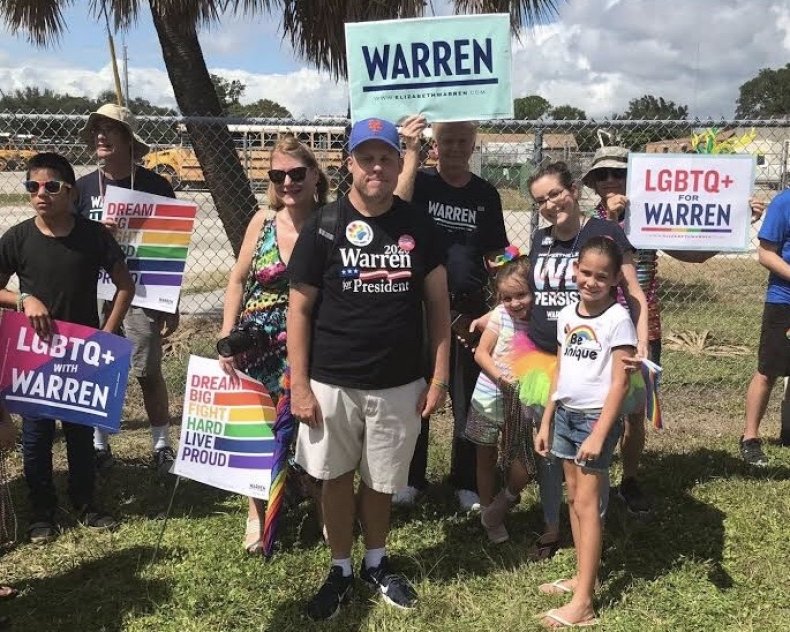 Weissman, who stopped supporting Trump in July 2018, has thrown his support to top-tier Democratic candidate Elizabeth Warren. The former Trump supporter does not agree with all of Warren's policies, but considers her "the strongest leader in the Democratic Party and can take on Trump."
"I appreciate her empathy for people of color and women, because their voices are often ignored," Weissman wrote. "I support her because she has a similar background as I did, being that she was originally conservative and she's now a liberal."