Former Trump Supporter and Army Veteran Says 'Real Veterans Who Remember Their Oath Will Support Impeachment'
A former supporter of President Donald Trump called the president "unpatriotic" in a new blog post.
David Weissman, an Army veteran who abandoned his support of Trump over a year ago, published his thoughts via his blog on The Times Of Israel on Wednesday.
Referring to Trump as an "unpatriotic president" Weissman said that "real veterans who remember their oath will support impeachment." Wednesday marks the first public impeachment hearings for the president as Democrats push forward with their investigation on if Trump used his office for a personal favor during a July 25 phone call with Ukrainian president Volodymyr Zelenskiy.
The Army veteran elaborated to Newsweek, "Our oath as soldiers, the first line of it says we will defend the Constitution from enemies foreign and domestic."
Weissman opined that Trump "violated the Constitution" by calling Zelenskiy to request an investigation into 2020 Democratic presidential candidate Joe Biden, and his son Hunter, as well as alleged interference in the 2016 presidential election by the Ukraine.
"For violating the Constitution, I believe he deserves to be impeached," Weissman wrote.
In his post, Weissman added that "a real patriotic president would not violate the Constitution" and that "a real patriotic president would not steal from veterans."
Weissman continued by asking why Trump's so-called "red pill," convinces people to keep defending the president.
"How does this blind loyalty keep people, especially veterans who support Trump, from defending the Constitution. The oath someone who joins the US Armed Services demands we defend it," Weissman said.
Weissman added that he once "believed the propaganda" that "Trump was a patriot who cared for soldiers" but "all of that was a lie." He criticized Trump for allegedly dodging the draft, taking nearly two years since being elected to office to visit troops in a combat zone, and reportedly keeping funds that were supposed to be donated to veterans.
"Trump makes fun of veterans' PTSD. Trump insults and degrades POWs and decorated war heroes when they disagree with him," Weissman wrote. "How is that patriotic behavior?"
Weissman served in the Army for 13 years and was deployed to Afghanistan twice. He started off as a Republican, believing the GOP was "the party of upholding the Constitution and ethical principles."
Weissman said he stopped supporting Trump in July 2018 after he began questioning some of the president's messages and deciding much of it was propaganda. He now describes himself as a liberal Democrat.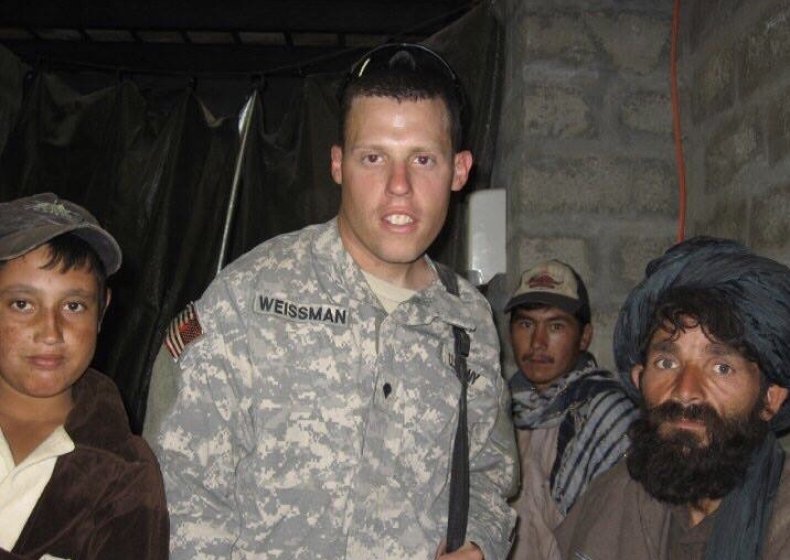 The former Trump supporter also criticized the president for making Veterans Day about himself by tweeting an image with "Thank you, veterans!" featuring himself standing prominently in front of former service members.