Former Ukraine Ambassador Calls Out Pompeo for Asking If Americans 'Care' About Ukraine: 'The Answer Should Be Yes'
Former Ambassador to Ukraine William Taylor has responded to Secretary of State Mike Pompeo's reported questioning of whether Americans "care" about the Eastern European nation, explaining in an op-ed why the country is vital to U.S.
Taylor, who became a central figure in President Donald Trump's impeachment in the House, wrote the piece in response to Pompeo's question to NPR journalist Mary Louise Kelly—"Do you think Americans care about Ukraine?"—following a tense interview last week. Taylor's op-ed appeared in Sunday's New York Times.
"Here's why the answer should be yes: Ukraine is defending itself and the West against Russian attack," Taylor wrote in response to the question. "If Ukraine succeeds, we succeed. The relationship between the United States and Ukraine is key to our national security, and Americans should care about Ukraine."
The former diplomat, whose recent temporary posting to Ukraine ended on January 1 after he testified privately and then publicly in the Democratic-led House impeachment inquiry in October and November, described the country's significance. He pointed out that it is the location of "the only shooting war in Europe," in the country's Donbass region.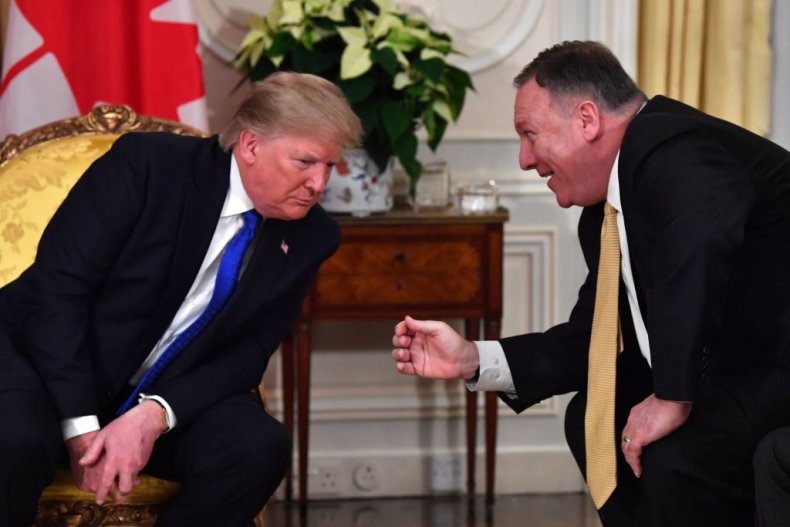 Russian-backed separatists have been waging a war against Ukraine's government since February 2014. The government of Russian President Vladimir Putin moved quickly that year to annex the Crimean Peninsula and has supported the separatist movement in Donbass. Additionally, Taylor said, Russia has used its election interference and misinformation tactics against Ukraine, similar to its actions in the United Kingdom and the U.S.
"The Kremlin is attacking the rules that have guided relations among nations since World War II, rules that kept the peace among major European powers for 70 years," the career diplomat wrote. "With their invasion of Ukraine in 2014, Mr. Putin trashed those rules, spurned international consensus, violated the treaties and principles that even previous Russian and Soviet leaders had respected—even in the breach."
He argued that "to support Ukraine is to support a rules-based international order that enabled major powers in Europe to avoid war for seven decades." Continuing, he asserted that caring about the country's future "is to support democracy over autocracy. It is to support freedom over unfreedom. Most Americans do."
In his testimony to House investigators last year, Taylor said that it was his "clear understanding" that President Donald Trump had put forward a "quid pro quo" with Ukraine, withholding nearly $400 million in military aid to the country in exchange for the announcement of investigations against Democrats and former Vice President Joe Biden, a front-runner in the Democratic primary. While Trump and his supporters have dismissed the claim, arguing that that the withheld aid was not connected to the desired probes, revelations from an unpublished book by Trump's former national security adviser John Bolton appear to corroborate Taylor's testimony.
"President Trump told his national security adviser in August that he wanted to continue freezing $391 million in security assistance to Ukraine until officials there helped with investigations into Democrats including the Bidens, according to an unpublished manuscript by the former adviser, John R. Bolton," The New York Times reported on Monday.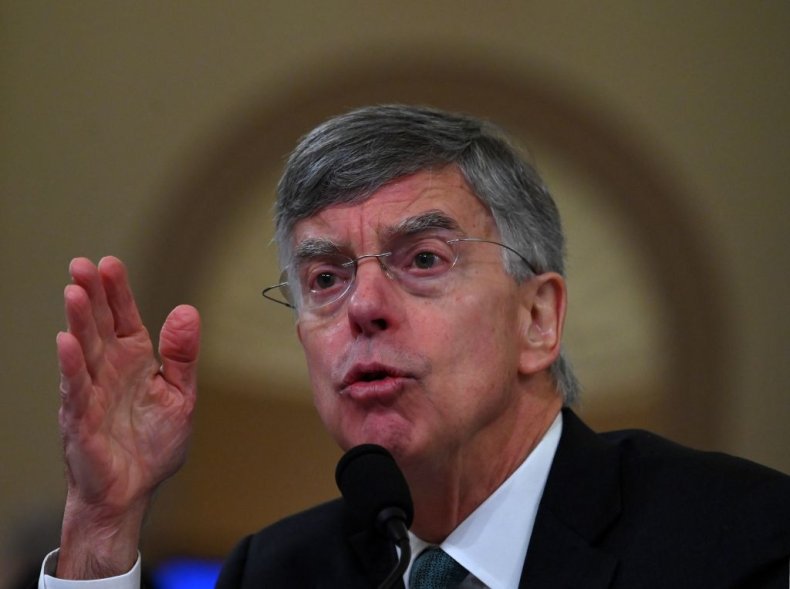 Trump has denied that he ever made such a comment to his former national security adviser.
"I NEVER told John Bolton that the aid to Ukraine was tied to investigations into Democrats, including the Bidens. In fact, he never complained about this at the time of his very public termination," the president tweeted early Monday morning. "If John Bolton said this, it was only to sell a book."
The latest revelations are expected to add pressure to moderate Republicans to support bringing additional witnesses to testify in Trump's ongoing Senate trial. Democrats need at least four of their GOP colleagues to vote with them to call on Bolton, and possibly other witnesses, to share what they know about Trump's actions toward Ukraine.
Former Ukraine Ambassador Calls Out Pompeo for Asking If Americans 'Care' About Ukraine: 'The Answer Should Be Yes' | U.S.