Former Ukraine President Fails to Attend Court-Approved Lie Detector Test
Ukraine's former president Petro Poroshenko has failed to turn up for a court-approved lie detector test as part of an ongoing investigation into alleged corruption committed while in office.
Poroshenko was unseated by famous comedian and political novice Volodymyr Zelensky in April. Poroshenko was the first president elected to the role after the 2014 Ukrainian revolution chased pro-Russian leader Viktor Yanukovych from the country.
According to the Unian news agency, the Kiev Research Institute of Forensic Expertise said Poroshenko's lie detector test had been set for 10:00 a.m. local time on Tuesday.
"The polygraph test is due tomorrow," an institute spokesperson told Unian on Monday. "The test has been set. We cannot say anything else apart from that."
Get your unlimited Newsweek trial >
But on Tuesday, Yuri Irkhin, head of the psychological research department at the institute, told Unian that Poroshenko did not arrive to take the test at the appointed time. Irkhin said the team was ready to conduct the test and that "the examination is not canceled."
He added that if Poroshenko arrived, the investigators would still be willing to conduct the polygraph. "The only obstacle is that he has not arrived yet," he explained.
A Kiev court approved a lie detector test for the former president in August. The test was permitted to help those investigating alleged tax evasion relating to the sale of Ukrainian television channel Pryamoi.
Get your unlimited Newsweek trial >
According to RadioFreeEurope, Poroshenko received extensive coverage on Pryamoi during his unsuccessful re-election campaign earlier this year. Local media reports have claimed that Poroshenko is the ultimate owner of the company.
The National Bureau of Investigation has already questioned Poroshenko as a witness. After he gave his testimony, NBI Director Roman Truba said the body would follow up with a polygraph test. However, the court said it could take place only with the former president's consent.
At the time, Poroshenko said he was prepared to take the test even though he did not fully trust the bureau. "I do not believe that investigators are objective and unbiased," he explained. He also said he would take the test only if it was broadcast live on television on the Pryamoi channel.
Poroshenko is currently beset by criminal investigations. According to Russian state news agency Tass, the former president is suspected of high treason, abuse of office, legalization of criminal incomes, tax evasion and attempts to usurp power.
Poroshenko is also accused of illegally appointing a new Cabinet in 2016, even though there was no party majority in parliament.
The former president is a wealthy oligarch, having made hundreds of millions through a huge confectionery company and other ventures. This wealth earned him the nickname "Chocolate King."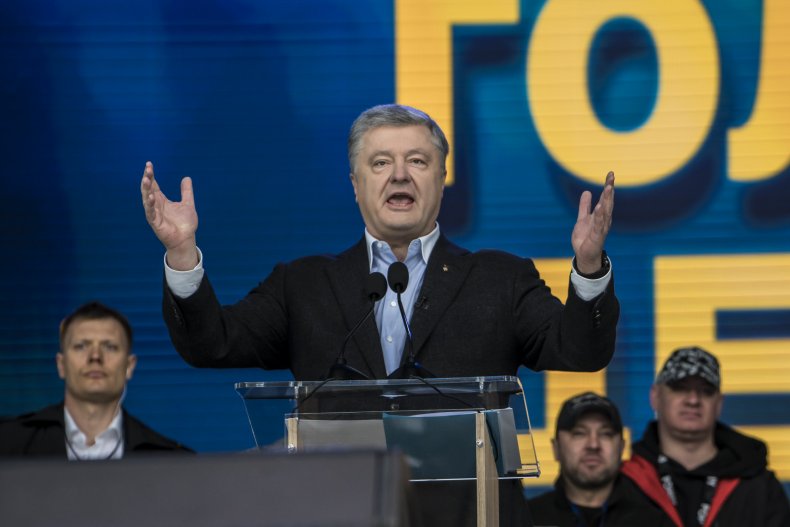 Former Ukraine President Fails to Attend Court-Approved Lie Detector Test | News