Former U.N. and 'Arsenio Hall Show' Music Director Guilty Of Embezzling Funds From Bulgarian Benefit Concert
Former music director for the U.N. and The Arsenio Hall Show, Robin DiMaggio, pleaded guilty September 25 to one count of wire fraud. DiMaggio is accused of embezzling $750,000 from the organizers of a proposed Bulgarian charity concert where the proceeds were meant to benefit homeless children. It is believed he spent the money on alimony payments and cars for both his mother and son.
Deadline reports that neither Hall nor the show were involved in any wrongdoing concerning the embezzlement.
Court reports state that DiMaggio promised to assist the Peace for You Peace for Me Foundation in Bulgaria, a non-profit organization, in organizing a charity concert in 2016. The show, scheduled in October of that year at the National Stadium Vasil Levski in Sofia, was to raise money for homeless and displaced children from global conflict zones. DiMaggio told the foundation that he would be able to get several high profile celebrities to perform at the show.
The foundation's sponsor sent DiMaggio $750,000 to be placed in escrow as payment for the performers DiMaggio secured for the benefit. According to court documents, DiMaggio instead deposited the money into his personal account. Using the foundation's money, DiMaggio allegedly bought his wife a new home, two cars for his mother and son, and placed $150,000 into a business account.
None of the money went to artists or their management.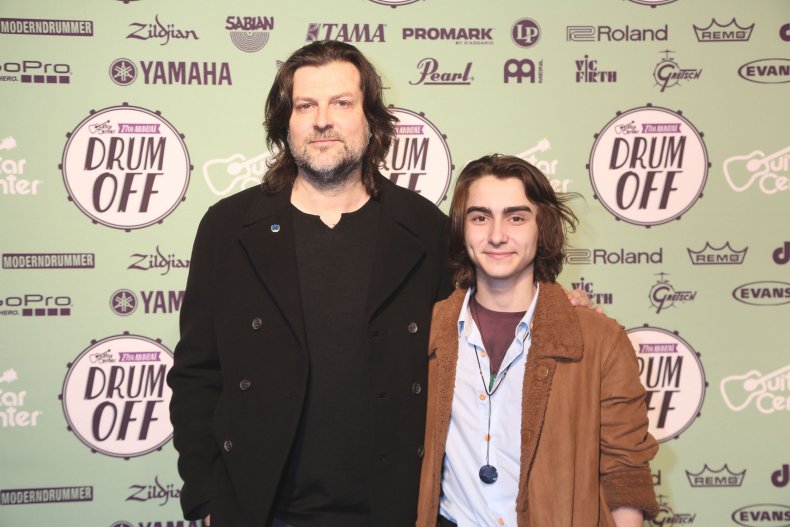 Concerns about the 2016 show were also raised in Bulgaria. At the time, Balkan Insight reported the timeframe for organizing the show was short, and no tickets had gone on sale as of July. The credibility of the Peace for You Peace for Me Foundation was itself questioned, as their address was the same as the Central Bus Station.
At a press conference in Sofia, Bulgaria in 2016, DiMaggio stated that he had received verbal confirmations from Johnny Depp, Mick Jagger, Bruno Mars and other artists. However, none of them had placed the show on their official tour schedules.
Concert organizers stated that the funds raised would be given to the Red Cross and Red Crescent for donation to children in need.
The concert never happened.
After he was sued by the foundation's financial sponsor in Los Angeles Superior Court, DiMaggio filed for Chapter 7 bankruptcy protection. In those statements, DiMaggio stated that he had not paid alimony or given any gift worth more than $600 in the prior two years.
DiMaggio is scheduled to be sentenced in March 2020. He faces a total of 20 years behind bars.
In addition to working on The Arsenio Hall Show, DiMaggio composed a theme song for a graduating class of Los Angeles County Deputy Sheriffs, according to Deadline.