Former U.S. Commander Warns of 'Cavalier' Approach to 'Bloody' War With North Korea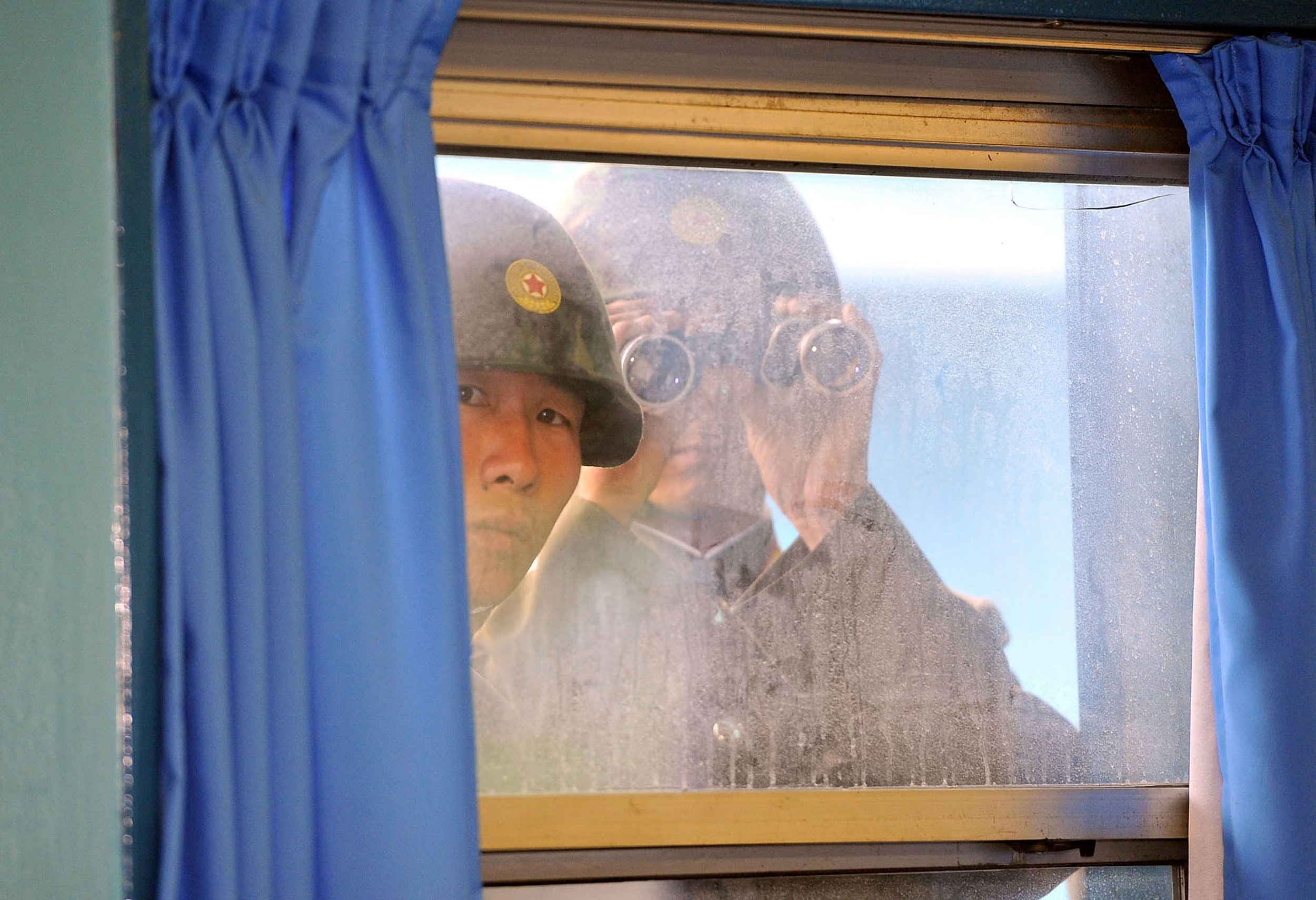 The general who kept watch over the Korean Peninsula when Kim Jong Un grabbed power is concerned that the U.S. might be taking a little lightly the idea of war over North Korea's nuclear program.
"The last thing we need to have over there is a military conflict, because it will be very bloody," J.D. Thurman, the former four-star Army general in charge of U.S. forces in South Korea, told Newsweek during a recent call from his home in Texas. "I often think people are very cavalier about going to war."
Thurman, a fireplug of a man with a deep, casual Texas drawl, took over command just months before Kim Jong Il died and his son, Kim Jong Un, rose to power in 2011. He said he rarely talks to journalists, out of concern that he might become another "retired general getting on here to pontificate." He's also the most recent U.S. commander of forces in South Korea to have retired, having handed over command in 2013 after two years of peering across the demilitarized zone while constantly updating plans for defense and invasion.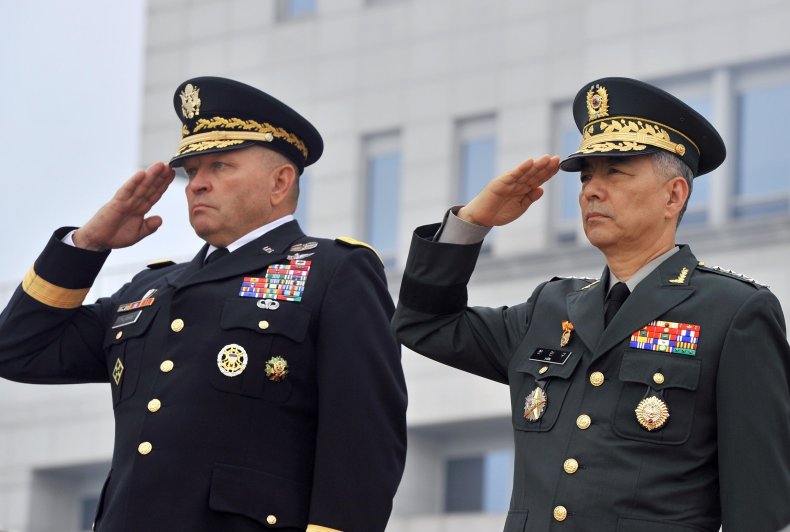 Six years after Kim Jong Un took power, it now seems unlikely, but Thurman thought the leadership change could be helpful to the U.S. "I was optimistic with the guy. I was hopeful," Thurman said, pointing to Kim Jong Un's experience attending school in Europe as a chance that he might be interested in a future for North Korea beyond its sharply sanctioned bubble.
That hope faded within months, as the North Korean dictator began the extensive missile testing that led to the country's declaration last month that it had become a full-fledged nuclear state.
"He comes across as a maniac, because this is not what prudent people do, but at the same time I don't think he wants to commit suicide," Thurman said.
Some of those maniacal tendencies appear in the verbal jousting between Kim and President Donald Trump, who have been engaged in a heated exchange of rhetoric since Trump took office. Thurman did not want to directly address the taunts coming from the White House these days, but he did say it's critical that U.S. leaders are "steady in the saddle."
"I got this thing called a computer," he said. "Before I hit send I go back and read to make sure I don't send something out that has second- and third- and fourth-order effects. I'll leave it at that."
Thurman is not alone in his concern about the rhetoric, and some Korea watchers are worried that the casual threats, paired with increasingly personal barbs, might increase the risk of war. The biggest question is whether each side takes the other's threats seriously, and whether they both are realistically considering the devastating cost of a potential war.
Daniel Russel, who dealt with North Korea issues while serving on the National Security Council and at the State Department under President Barack Obama, said North Korea has generally learned to filter out much of the sharp talk, except when it turns personal. "The exception to the general judgement that the North Koreans are largely inclined to ignore the rhetoric is their sensitivity, if not outrage, of the personalization of the threat and the personal attacks on the leader, who, after all in the North Korean cultlike dictatorship, is the ultimate symbol of dignity," he said.
Trump has at times gone directly after Kim, such as with a November 11 tweet when he referred to the North Korean leader as "short and fat." North Korea has typically replied by using grandiose language and threats.
That tit for tat has worried some, but it seems unlikely that mocking alone would lead to war.
Although Kim Jong Un "takes Trump's statements seriously, I don't think he'd look at a statement and fire shots off," Lisa Collins, a fellow at the Center for International and Strategic Studies, said.
Trump isn't the only one stoking tensions on the peninsula, as Senator Lindsey Graham said during a television appearance on Sunday that the family members of U.S. service members in South Korea should be evacuated, given the potential for war.
"There is some reckless and irresponsible language being used by various people in Washington, and Senator Graham has repeatedly made statements that are beyond the pale by mainstream national security professionals," Russel said.
What concerns him, and the other experts Newsweek spoke to about potential conflict, is that one of the major players on the Korean Peninsula could miscalculate, taking a minor action as a sign of war and attacking preemptively. Despite the heavy drumbeat for war in some Washington circles, the experts said that there are still other options, primarily tied to sanctions and diplomacy, and that the Trump team understands what's at risk.
"I do believe that there are still some people in the Trump administration who are aware of the cost war would incur," Collins said. "There are estimates of millions of people dying alone in South Korea in the first hours of conflict."
The Pentagon has repeatedly referred to its strategy on North Korea as "diplomatically led," though Trump has consistently trashed the idea of talks.
Thurman worked to help prepare U.S. forces to invade North Korea if need be, in keeping with the U.S. Forces Korea official motto of "Fight Tonight," but he never expected a full-out conflict.
He knew combat, having commanded troops in Iraq, but said the risks in Korea seemed different. "It's so populated over there that you don't have to aim, all you have to do is point and you're going to hit something," Thurman said.
He's also acutely aware of the criticism that Obama and others were ignoring the threat, a concept he disputes vehemently.
"All my bosses were very concerned about what I was telling them. I was not ignored," he said. "I had an open line. As a general officer you have a responsibility to assess that situation. I got to talk to the president a couple of times—he was very receptive because we knew we had a difficult challenge going on."
Still, Thurman was convinced that the North Korea problem wouldn't go away.
"There was no doubt in my mind that we're going to have to deal with this sooner or later, and they knew that," he said.