Former U.S. House Speaker Jim Wright of Texas Dies at 92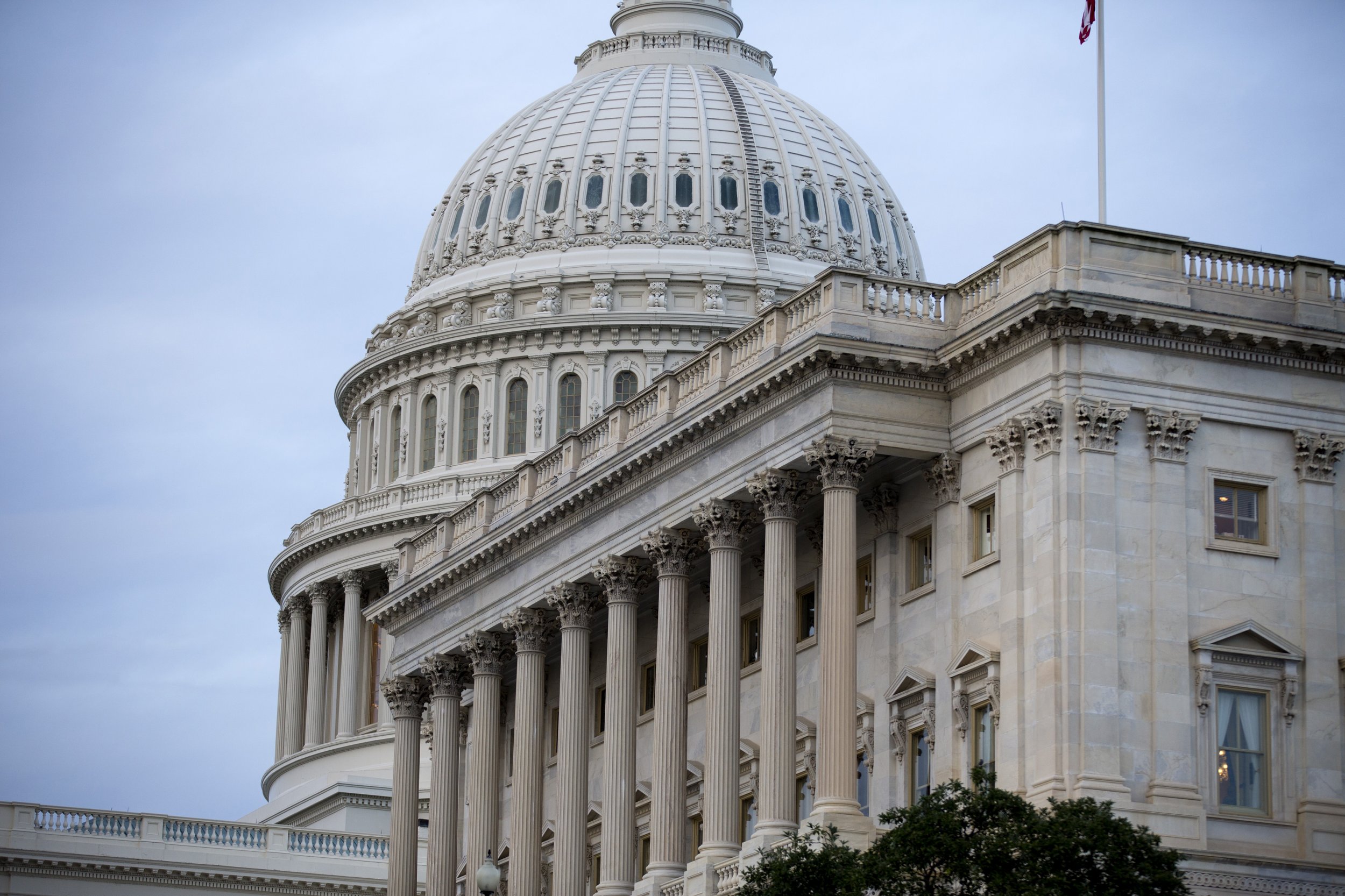 (Reuters) - Former U.S. House of Representatives Speaker Jim Wright, a Texas Democrat known for hardball politics who quit amid accusations of financial impropriety, has died at the age of 92, the Texas Democratic Party said.
Wright, who represented a district in Fort Worth in the U.S. Congress for more than 30 years, resigned from the House in 1989 in the midst of an ethics scandal. Details of his death were not immediately available.
James Claude Wright Jr. was born in Fort Worth on Dec. 22, 1922. He earned a Distinguished Flying Cross while flying U.S. combat missions in B-24 Liberators in the South Pacific during World War Two.
Known for his bushy eyebrows and bursts of temper, he was first elected to the House in 1954 and would serve 34 years. He became the No. 2 Democrat in the chamber in 1976 and rose to the job of speaker - the top post in the House - in January 1987, replacing retiring legend Thomas "Tip" O'Neill.
Wright served as speaker for 29 months before resigning from Congress after a yearlong investigation that left him facing likely conviction in the House on charges that his financial dealings violated the chamber's rules.
"All of us in both political parties must resolve to bring this period of mindless cannibalism to an end," he told House colleagues in his resignation speech on May 31, 1989.
The House ethics committee found that Wright had taken $145,000 in gifts from a Fort Worth developer, including an $18,000-a-year salary for his wife, Betty, for which she did no actual work as well as the use of a condominium and a Cadillac.
Wright vigorously maintained the allegations against him were politically motivated - insisting he and his wife did nothing wrong and abided by the House rules - but decided to quit to spare the House further trauma.
"I don't want to be a party to tearing up the institution. I love it," Wright said in his resignation speech, lamenting that Congress had become a place where "vengeance becomes more desirable than vindication."
Wright became the fourth House speaker to resign but the first to give up the post amid allegations of wrongdoing.
'AN INSULT'
As speaker, Wright amassed power and influence over legislation in a way that inspired growing resentment from minority Republicans.
At the time, Democrats controlled the House and Senate during the presidencies of Republicans Ronald Reagan and George H.W. Bush.
Republican Congressman Newt Gingrich, who was beginning his ascendancy in the House, seized upon an independent watchdog group's report to accuse Wright of unethical conduct, and formally asked the ethics committee to investigate.
Wright's downfall represented an early manifestation of the hyper-partisanship that grew in subsequent decades, often condemning Washington to partisan gridlock and dysfunction.
Gingrich, who received a standing ovation from House Republicans at a meeting after Wright resigned, called Wright's speech "an insult to the ethics committee and an insult to institutional decency."
Gingrich went on to serve as speaker from 1995 to 1999 but had his own ethics problems. In 1997, he became the first speaker disciplined for ethical wrongdoing when his colleagues voted to reprimand him and fine him $300,000 for using tax-exempt money to promote Republican goals and giving the House ethics panel false information.
Wright was elected to the Texas legislature at age 23. Three years later he became the mayor of Weatherford, his boyhood home. In 1954, the ambitious Wright challenged and beat an incumbent Democrat in his race for the U.S. House.
Wright was considered more moderate than many of his Southern colleagues and he supported the Voting Rights Act of 1965 that guaranteed voting rights to black Americans.
(Additional reporting by Jon Herskovitz in Austin, Texas; Editing by Doina Chiacu)