Former Van Halen Singer Puts Fresh Spin on Kanye West Just in Time For Easter Sunday
Former Van Halen lead singer Gary Cherone acknowledges he's "not the biggest fan" of Kanye West, but Christianity can sometimes make for strange bedfellows, hence the rocker has cut a tribute version of one of the rapper's more recent songs: God Is.
While working on a new album with the rock band Extreme, Cherone made time several weeks ago to cut his tribute version of the track by re-recording the instrumentals from scratch and singing it in his style, his voice a bit raspier and a tad louder than West's. Then, Cherone made a video reminiscent of West's, which is little more than the song accompanied by a scroll of the very Christian-themed lyrics. Cherone shared it first with Newsweek prior to its wide release online.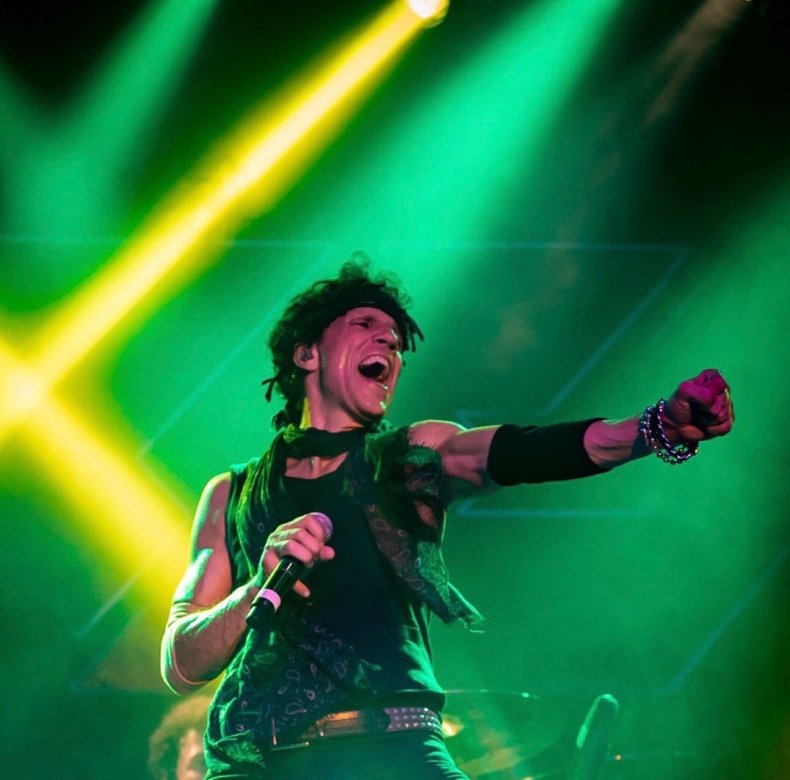 "The purpose was to put it out into the ether during Easter," Cherone told Newsweek.
While Cherone and West have little in common when it comes to their musical styles, they do share the same faith. God is — from West's 2019 bestselling album, Jesus is King — begins with a gospel choir before Cherone (or West, in the original version) chimes in after 40 seconds with: "Everything, I have felt; praise the lord; worship Christ, with the best, of your portions."
Cherone's tribute is the most recent in a string of online tidbits from celebrities designed to help bored Americans survive self-quarantine. Wonder Woman actor Gal Gadot gathered Will Ferrell, Natalie Portman, Jimmy Fallon and others for a version of John Lennon's Imagine, for example. Cherone's differs in that it is a celebration of Easter and a tribute to West.
"Obviously, Kanye and I come from two different worlds. Maybe I can introduce my audience to that record and move them to check out the original version," said Cherone. "I'm not the biggest Kanye fan, but I kept hearing about his new record, so I checked it out, and I just kept going back to that song. I just wanted to sing it in my rock voice."
Cherone also said he has a newfound and deep respect for West after analyzing Jesus is King, which set a record by simultaneously topping five different charts: Rap, R&B/Hip Hop, Christian, Gospel and Billboard 200. Cherone even likened West to rock legend Bob Dylan, who made three Christian albums, Slow Train Coming, Sage and Shot of Love, over a three-year period beginning in 1979.
"Kanye made a pretty bold statement. He made me think of Dylan," said Cherone. "There was no middle ground with his Christian records. Critics either loved them or hated them. I was pretty inspired by Kanye's artistic expression — not caring about anything except for what moves him. That was pretty inspiring, and it motivated me to do this."