Donald Trump is 'Perhaps the Most Authentic' President Ever, Despite Constantly Saying Things That Aren't True, Former White House Aide Cliff Sims Says
Donald Trump has made thousands of false or misleading claims in his first two years in office, but he still may be "perhaps the most authentic" president ever, says former White House communications aide Cliff Sims.
"This is the great paradox of the Trump presidency," Sims told CNN's Anderson Cooper on Monday evening. "That you've got a guy who's had more Washington Post Pinocchios than every president combined, and yet at the same time is perhaps the most authentic person to ever hold the office in a way."
According to fact-checkers at the Washington Post, Trump has made over 8,150 false or misleading claims in the first two years of his term. Over 6,000 such statements were made in Trump's second year in office.
President Trump most often lies about immigration, with about 1,500 lies or misleading statements in the past two years. The amount of lies had greatly increased toward the end of 2018, as Trump fought Congress for his long-promised border wall between the U.S. and Mexico.
Claims about foreign policy and trade are the second most-lied about topics, followed by the economy and jobs.
When asked by Cooper to elaborate on Trump's authenticness, Sims said that the president "basically looked at the American people and said, 'This is who I am. You know everything about me.'"
"He's pretty much exactly the same behind the scenes that he is out in public. And I think that resonates with some people," Sims added. "So even the things you hear about him that are bad, it's not like anyone's surprised."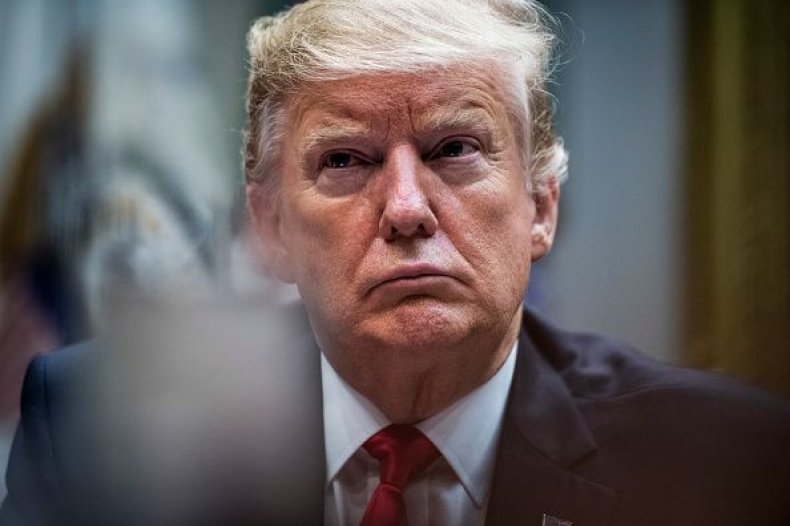 Sims, a former communications aide and special assistant to the president, appeared on CNN after the publication of his tell-all book Team of Vipers: My 500 Extraordinary Days in the Trump White House.
The book is the latest look into the Trump presidency and describes the administration as "completely out of control" as aides and advisers claw their way to the top.
Earlier this week Trump dismissed the book, tweeting that he "hardly knew" Sims and that his account was just "another boring book based on made up stories and fiction."
"He pretended to be an insider when in fact he was nothing more than a gofer. He signed a non-disclosure agreement. He is a mess!" he wrote.
But then the president's campaign team announced on Tuesday that they were suing Sims for violating a non-disclosure agreement.
Sims told CNN that he now regrets his behavior in the West Wing, but at the time "justified any number of things" to get ahead in Trump administration.
"I suddenly found myself a participant in this Game of Thrones, basically, where it's like, I need to push this person out so that I can get a better position, or they're coming after me so I'm going to come after them," he said.