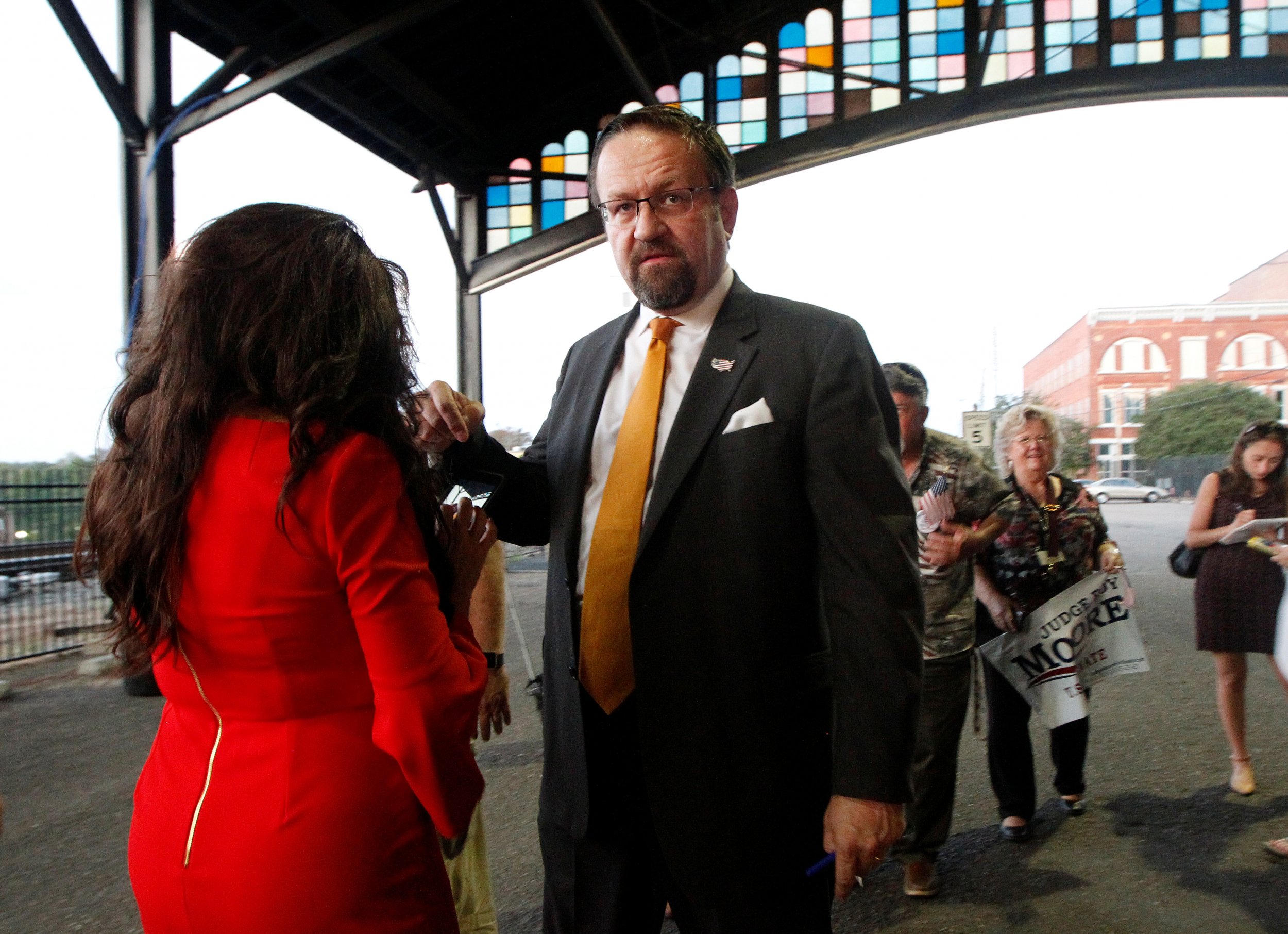 Former White House aide Sebastian Gorka is being mocked after he said on Tuesday that if Hollywood filmmaker Harvey Weinstein had followed Vice President Mike Pence's "rules for meeting the opposite sex," Weinstein's alleged sexual misconduct would have never happened.
The vice president had famously told The Hill in 2002 that he does not to eat alone with a woman who is not is wife or attend events that serve alcohol, a comment that resurfaced this year.
And this week, Gorka clumsily offered advice to Weinstein.
"THINK: If Weinstein had obeyed @VP Pence's rules for meeting with the opposite sex, none of those poor women would ever have been abused," Gorka tweeted Tuesday.
Gorka was resoundingly condemned on social media.
"Apparently news of your former boss' sexual impropriety hasn't yet reached your volcano lair," said Twitter user @Skatespeech, referring to President Donald Trump's own boast of grabbing women without their permission.
"If he just didn't assault or rape women, none of those women would ever have been abused by him. Amazing how that works," added Twitter user @_ElizabethMay.
Gorka had made the comments after allegations of Weinstein's abuses against multiple women were reported by The New York Times last week. The yearlong investigation reviewed decades of sexual harassment accusations and secret payoffs.
Recently, many other Hollywood actresses have spoken out against the Hollywood producer. Celebrities like Angelina Jolie and Gwyneth Paltrow are just two out of the handful of women who have accused Weinstein of sexual misconduct, according to an NBC News report released on Tuesday. In the article, Paltrow recounted the time Weinstein put his hands on her and asked her for a massage on the set of the movie Emma when she was 22.
Also this week, The New Yorker posted an audiotape that included Weinstein admitting he had groped a budding actress in 2015, a tape that was part of a New York Police Department investigation of Weinstein.
But Manhattan District Attorney Cyrus Vance did not pursue the case, with his office releasing a statement that the tape was "insufficient to prove a crime."
On Sunday, Weinstein was fired from his job at the Weinstein Company.