Ex-White House Ethics Lawyer Says Moving New York Homeless Into Trump Tower Would Bring 'Higher Quality' People Into the Building
Former chief White House ethics lawyer Richard Painter has suggested New York's homeless should be moved into Trump Tower after the president complained about the problem in the city.
The Bush-era ethics lawyer argued that giving homeless people a place to stay in President Donald Trump's hotel would "solve the problem" and be a "win-win for everybody."
He also said the move would "bring a much higher quality group of people into the building."
Painter's comments were in response to one in a series of tweets Trump posted about homelessness in New York and California during the festive break, including a Christmas Day post hitting out at the Californian Democratic Governor Gavin Newsom for doing "a really bad job" of taking care of the homeless.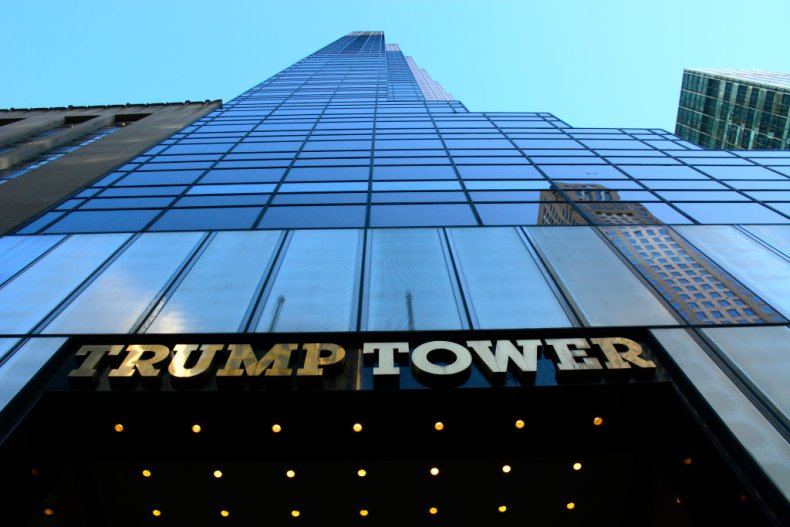 New York Governor Andrew Cuomo also found himself in the commander-in-chief's sights three days later, with Trump tweeting that he had "lost control" of a situation that was "very bad for the homeless."
In another tweet posted on Saturday, Trump said: "California and New York must do something about their TREMENDOUS Homeless problems.They are setting records! If their Governors can't handle the situation, which they should be able to do very easily, they must call and 'politely' ask for help. Would be so easy with competence!"
Responding to the president's tweet, Painter said: "Moving New York City's homeless into Trump Tower would help solve the problem and at the same time bring a much higher quality group of people into the building. Win-win for everybody."
The Trump Organization has been contacted for a response to the former ethics lawyer.
Trump's tweet on Saturday calling on Govs. Newsom and Cuomo to "call and 'politely' ask for help" followed complaints from Newsom about homelessness aid being withheld by the federal administration.
After announcing plans to allocate $650 million to tackling homelessness in the California, Gov. Newsom told the Desert Sun newspaper: "We are doing this despite the Trump administration's unwillingness to certify the [point-in-time] count to allow us to allocate this money.
"They are weaponizing and politicizing this issue, so we will work around them and provide 75 percent of the funding while we wait for [the U.S. Department of Housing and Urban Development] to verify the count numbers."
In November this year, Cuomo made a similar funding announcement to his counterpart in California, revealing that $56.5 million would be spent on providing housing for the homeless.
According to data shared by the Coalition for the Homeless, more than 62,000 homeless people used New York City's municipal shelter system each night in September 2019.
A report from the Los Angeles Homeless Services Authority updated in August also found there had been a 27 percent rise in homelessness across California, with 36,165 homeless people in the City of Los Angeles alone.