Former White House Staffer Zach Fuentes' Denial Trump Called Fallen Troops 'Losers' Earns President's Praise
President Donald Trump considers himself at the forefront of respect for service members and expressed gratitude to former White House Deputy Chief of Staff Zach Fuentes for denying a report that the president called fallen military members "losers."
Fuentes' denial countered a story published in The Atlantic that Trump canceled a 2018 visit to Aisne-Marne American Cemetery in France because he didn't consider honoring fallen war veterans as important. After having thanked Fuentes on Twitter, Trump told reporters during Monday's briefing that he was "very happy" that the former White House staffer said the story wasn't true.
"Who would say a thing like that? Only an animal would say a thing like that," Trump said. "There's nobody that has more respect for not only our military but people who gave our lives in the military."
Fuentes, who worked for former White House Chief of Staff John Kelly, told Breitbart on Monday that he didn't hear Trump say the cemetery, which is dedicated to Americans killed during World War I, was "filled with losers." Declaring himself to be on the record, Fuentes told Breitbart he wasn't one of the people who spoke to The Atlantic for the story and said Kelly wouldn't have tolerated the comment.
"Honestly, do you think General Kelly would have stood by and let ANYONE call fallen Marines losers?" Fuentes said.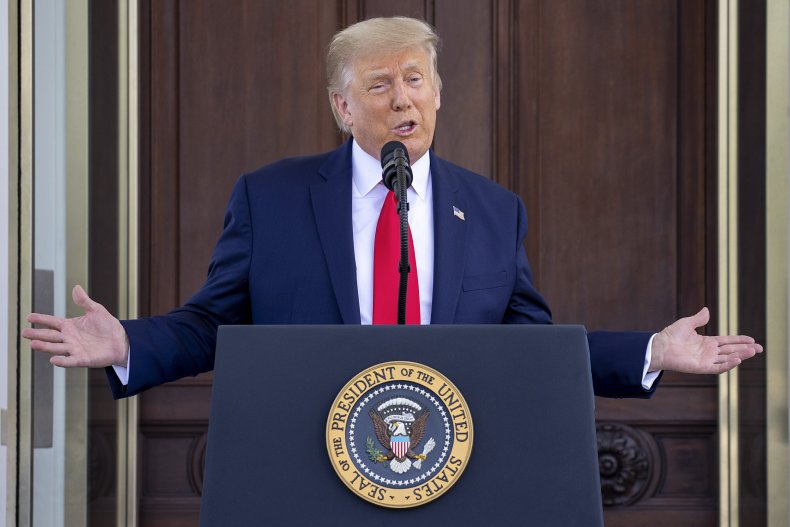 Kelly, who served in the Marines, lost his son, Robert, also a Marine, in Afghanistan in 2010. While Fuentes cited Kelly as a reason the story wasn't true, Trump floated the possibility that the general was the source of the article.
Calling the story a "hoax" at a briefing on Friday, Trump said the person who spoke to The Atlantic could have been a "disgruntled" former employee, such as Kelly.
Trump went on to say Kelly didn't have the temperament for the job and was "exhausted," making him "unable to function" toward the end of his White House career. Kelly's opinion on the story's accuracy has been noticeably absent from the conversation and Fuentes told Breitbart he didn't appreciate the president disparaging the general.
"On a separate note, I am disappointed to see POTUS talk about General Kelly so negatively in the middle of being accused of saying negative things about the military," Fuentes said. "If anyone understands selfless service, it's General Kelly."
Along with Fuentes, several other current and former White House officials, including the U.S. Ambassador to France and Monaco Jamie McCourt and former National Security adviser John Bolton, denied the report. However, reporters from several outlets, including Fox News, corroborated parts of the article.
"I stand by my reporting," Jeffrey Goldberg, who wrote the story, told CNN on Friday. "I have multiple sources telling me this is what happened, and so I stand by it."
This story has been updated with additional information, quotes and background.