Jayme Closs Not Being Found Within Days Gave Investigators 'Great Hope' She Was Alive, Former Attorney General Says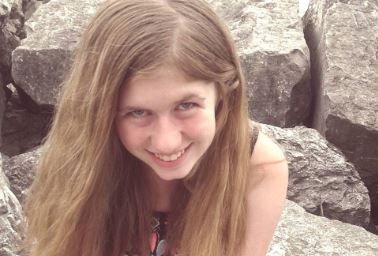 In most kidnapping cases, the passing of time breeds despair, but Jayme Closs's not being found in those first few days that gave investigators hope she was still alive.
When 13-year-old Jayme was deemed missing following the killing of her parents, James and Denise Closs, the Barron County Sheriff's Office called the Wisconsin Division of Criminal Investigation for help finding the young girl. Brad Schimel, who was the Wisconsin attorney general at the time, told WDJT, the situation was "truly as bad as it gets for us."
Officers responded to a 911 call on October 15, later discovered to have been placed by Denise, and found both Denise and James deceased as a result of gunshot wounds. Although Barron County Sheriff Chris Fitzgerald knew Jayme was at home when her parents were killed, when officers arrived, she was nowhere to be found.
That same day, Fitzgerald blasted the 13-year-old's picture all over social media and began following up on what would turn out to be thousands of tips. However, days passed and the department still didn't know where Jayme was or who took her.
While the lack of serious breakthroughs sparked speculation that Jayme's case was lost, Schimel said for investigators, it actually gave them hope that she could still be found alive.
"Well when she didn't turn up somewhere in a matter of a couple days, then we had great hope," Schimel told WDJT. "We believed somebody was holding her, which is not good. We knew that meant this was a very difficult life for her, but alive is a very good thing."
Schimel explained that taking Jayme after killing her parents was a liability and the only reason a person would do that is if they intended to keep her alive.
Jake Thomas Patterson was arrested on January 10 after Jayme escaped a home in Gordon, Wisconsin, about 100 miles from her hometown, where she was being held and alerted a neighbor. Patterson allegedly admitted to law enforcement officers that he killed James and Denise and kidnapped Jayme.
The decision to kidnap Jayme allegedly came after a chance encounter with the 13-year-old. Patterson claimed he saw her boarding a school bus and didn't know her name until after he kidnapped her. Given the severity of the crime, some were shocked to find out that Patterson had no criminal history in Barron County or Wisconsin. Although it may be shocking, Schimel explained it wasn't a rarity in this type of case.
"That is common, that individuals who prey on children don't have a lengthy history, criminally, that we didn't hear of them before," Schimel said. "The ones we know about, we're keeping our eye on."
Patterson was charged with two counts of first-degree intentional homicide, kidnapping and burglary. If convicted, he faces life in prison and is due back in court on February 6 for a preliminary hearing.
Schimel lost the 2018 election to Democrat Josh Kaul and in January, became a judge on the Waukesha County Circuit Court after being appointed by former Governor Scott Walker.