A movement that was dubbed "The Great Resignation" has swept through the country, and businesses are feeling the effects after members of their staff quit their jobs. A former Wendy's employee, who goes by mintjuul.666 on TikTok, claimed in his viral video that he and 17 other employees quit their jobs on the same day.
His video, which amassed more than 530,000 views, opened with a note that the drive-thru was backed up and cars were backed up to the street.
"So I quit Wendys and all the [employees] and managers quit with me and this happened...," the text over the video read.
A sign that read, "We quit," was taped over the drive-thru's intercom.
The TikToker uploaded a follow-up video that received more than 1 million views to explain what led him and his coworkers to quit.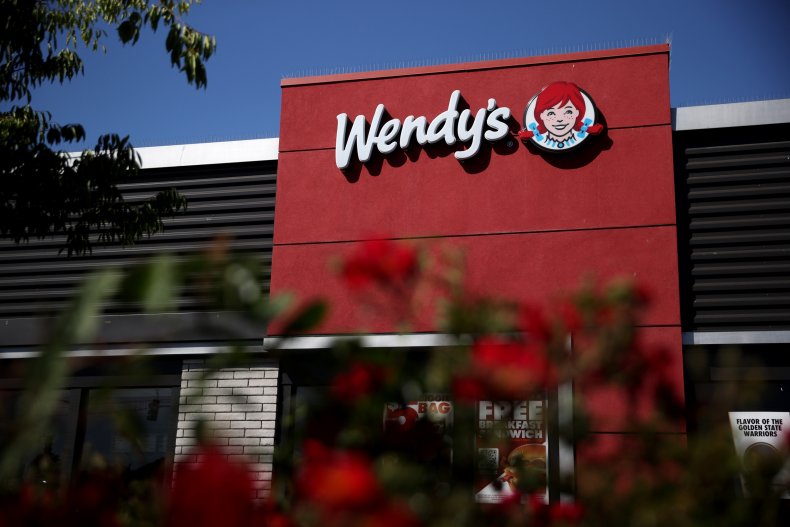 He explained that other employees began to quit throughout the COVID-19 pandemic, which resulted in mintjuul.666's promotion to the assistant general manager position. For three months, mintjuul.666 said he did not have a general manager to work with and was working more than 80 hours each week with no days off during that period. He said he earned $14.77 per hour after his promotion, which many viewers were shocked to learn.
Although a general manager was eventually hired, mintjuul.666 said she essentially "ruined" the establishment.
"I was just tired of it," he expressed in his video. "No upper management helped me at all throughout those three months I was by myself, and I did it all alone."
He continued and said that he went into work one day and told the other employees that he planned to quit. Other employees followed suit and 17 others quit that same day.
They did not clean up at the end of the day, closed early and created a taco bar for themselves.
The U.S. Bureau of Labor Statistics reported that 4.4 million people quit their job in September, while the layoffs and discharges rate remained the same at 0.9 percent.
Employees across the country have quit their jobs in droves, resulting in many businesses operating short-staffed.
Many commenters on the viral TikToks applauded mintjuul.666 for quitting.
"Customers have gotten worse after covid," one viewer wrote. "Extremely demanding, rude, and entitled. We ALL deserve better treatment and more pay."
"Corporate culture is cancer. You kept that whole restaurant alive for $14.77 per hour with insane hours," another comment read.
Other commenters echoed the sentiment and wrote that they were shocked to hear that he worked as many hours as he claimed.
A viewer wrote that it wasn't surprising that employees were quitting in large numbers.
"And people wondering why there's an employee shortage...[those] places don't care about you so why should you stay there and make them money," the viewer wrote.
Mintjuul.666 uploaded another video that showed the negative reviews that the restaurant received after he quit. One of the reviewers claimed they received poor service and menu items were frequently unavailable.
"This place is barely still up and running," he said.
Newsweek reached out to mintjuul.666 and Wendy's for comment.