Former Yahoo CEO Marissa Mayer Faces Uphill Battle to Build Child-friendly Workplace for Palo Alto Mothers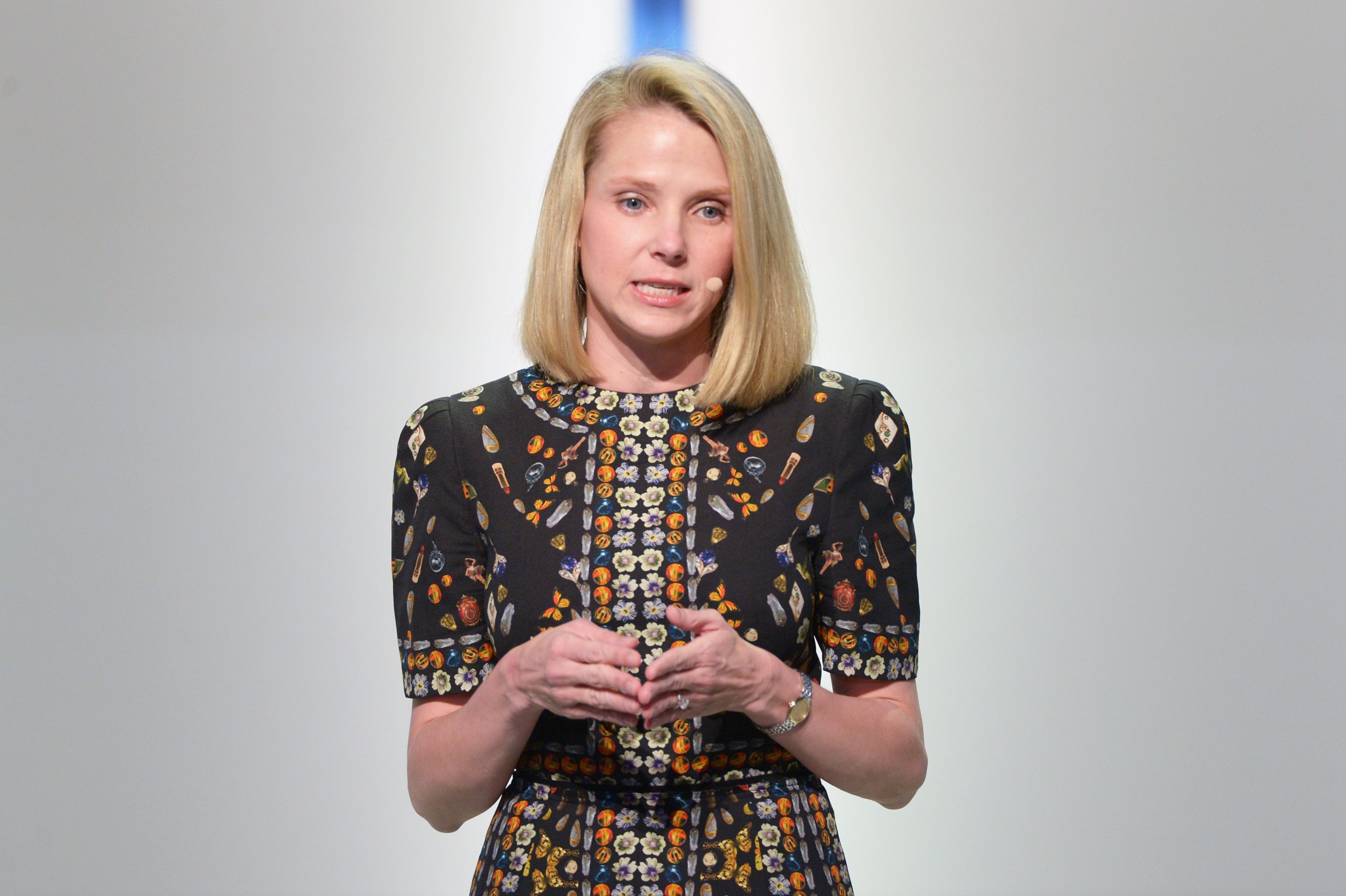 The former chief executive of Yahoo wants to transform an old Palo Alto, California, funeral home into a family club with various facilities, including workspaces and a day care center with a specific focus on catering to working mothers. But not everyone is pleased.
Marissa Mayer, 43, served as Yahoo's CEO from 2012 to 2017 and is now worth an estimated $600 million, according to Forbes. In 2013, Mayer purchased the Roller & Hapgood & Tinney funeral home but only recently revealed her plans for development.
Mayer wants to build a family club, The Corner House, which would include a play area, cafeteria, gym and collaborative workspace. According to Palo Alto Council documents, The Corner House would be open between 7 a.m. and 7 p.m., seven days a week.
"The Corner House will concentrate on the welfare and success of our (female/mother) workforce, while supporting women's (and men's) desire to be an active, present, and productive parent," the document reads. "The organization would provide space, time, and energy to support professionals on their path to self-defined success while raising thriving families."
Mayor Liz Kniss said when she was growing up there was a lack of resources for young mothers in Palo Alto. Greg Tanaka, a councilman and tech entrepreneur, said it was difficult for families in Palo Alto because of expensive housing and that every young family needed two incomes to get by.
Before pushing ahead, Mayer needs a zoning change to be permitted by the Palo Alto City Council. According to Palo Alto Online, council members were supportive of the idea but said Mayer would face an uphill battle.
Shifting to "planned community" zoning has become so difficult, that the council imposed a freeze on zoning changes in 2014 so that it could reform the process.
Mayer received a mix of support and opposition from the gallery. Nicole Pollock, who used to work at Google, said The Corner House would be perfect for mothers who work. "If we had one local community center where I can both do my work and at the very same time, my children can do their enrichment opportunities each week, in return we'd have extra time each day in being present and doing what's most important in our lives—being with our family."
Entrepreneur Coral Chung said, "I feel like there are no community centers or options for me as a young mother with a five-year-old to go and have support—and to potentially nurse, if I have a baby."
However, those speaking against mentioned the area's biggest problem: parking. Peter Steinhart, who lives near the site, said The Corner House's plans to host numerous events each week would cripple local parking. "This is a neighborhood already fighting for parking spaces," Steinhart said. "There are signs on Middlefield now warning Addison School neighbors not to park here and block driveways."
Vice Mayor Eric Filseth said the council would need to "make sure this all fits" before approving a zone change. "Parking in this area is one of the most hotly contested (issues) in the city," Filseth said.
To earn the zoning change, Mayer will need to convince the council that the public benefits of The Corner House outweigh the parking problems.