Former Yankees Player Mariano Rivera: Trump's 'Doing The Best' for America
After coming under criticism for his support of President Donald Trump, Baseball Hall of Famer Mariano Rivera defended Trump, who he said was both the president and a friend.
On Wednesday morning, Rivera appeared on Fox News' Fox & Friends. The former New York Yankees player addressed the criticism he received for supporting Trump. While the world knows Trump in his role as president, Rivera said he also knew the president as a friend, which began before he moved into the White House.
"So, because he's president I will turn my back on him? No. I respect him. I respect what he does and I believe that he's doing the best for the United States of America," Rivera told Fox & Friends hosts Brian Kilmeade, Steve Doocy and Ainsley Earhardt.
Rivera reiterated that he was Trump's friend and turned the conversation to Israel. As a Christian, who believes in Jesus Christ, Rivera said he couldn't turn his back and say he wouldn't support Israel.
In February, political analyst Bill Schneider told the hosts of What America's Thinking that Trump was the most pro-Israel president since former President Harry Truman. On the same day that David Ben-Gurion proclaimed the establishment of the State of Israel in 1948, Truman recognized the Jewish State as well.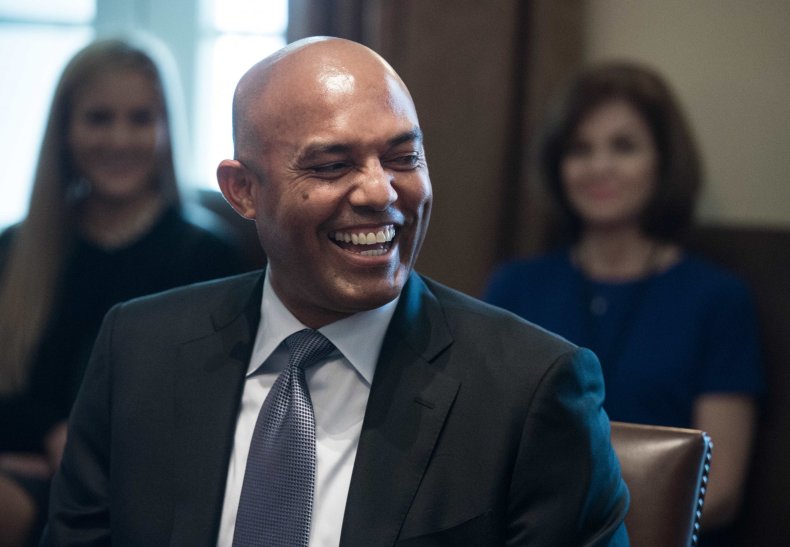 In December 2017, Trump announced he would move the United States embassy from Tel Aviv to Jerusalem and in May, recognized Jerusalem to be Israel's capital.
Rivera's expression of support for Trump makes him unique in the sports world and comes on the heels of U.S. Women's National Soccer Team co-captain Megan Rapinoe saying she wouldn't go to the White House if the team won the World Cup. After their victory, Rapinoe told CNN's Anderson Cooper that the teammates she spoke to supported her decision and also wouldn't attend a celebration.
In May, Trump welcomed the Boston Red Sox to the White House for a World Series victory celebration, however, at least 10 team members declined to attend. Manager Alex Cora was among those who decided not to visit the White House and told El Nuevo Dia that his absence was meant to ensure Puerto Ricans weren't forgotten.
On Sunday, Rivera was inducted into the Baseball Hall of Fame, gaining congratulations from Trump on Twitter. Trump called him not only a "great player" but also a "great person. Rivera is a co-chair of the Department of Health and Human Services' President's Council on Sports, Fitness and Nutrition.
As far as criticism is concerned, Rivera said that everyone is free to express themselves, but that it wouldn't change his opinion.