Georgia Shooting as Fort Valley Student Gunned Down on Campus
Fort Valley State University's Police Department is investigating an on-campus shooting that left at least one student injured.
The Georgia university said the shooting happened in a residence hall, with the police responding to reports just before 7 p.m. on Wednesday night, as reported by WGXA.
Fort Valley State University's (FVSU) authorities told WGXA that the campus was then put on lockdown, although students were allowed to leave. The university has over 2,800 enrolled students.
The campus was cleared from lockdown after 10 p.m., according to WGXA.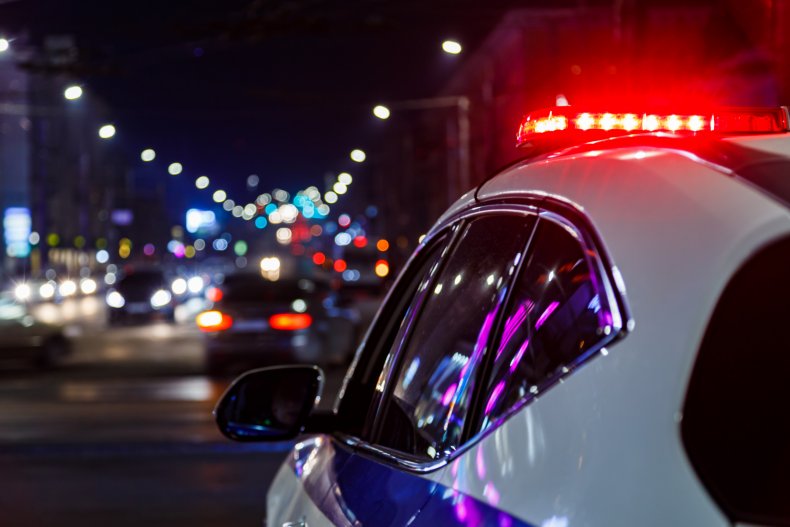 The injured student was transported to the hospital, according to the same report. The university said they have implemented additional security, "including more campus security personnel and enhanced identification."
Police have not shared any more detail on the shooting as an investigation is ongoing, and it is not known who is responsible for opening fire, nor their reasons.
Terry Deese of Peach County Sheriff's Office told 13WMAX that it was unclear if the shooting had been self-inflicted or someone had shot the student, who suffered non-life-threatening injuries and was conscious and alert, according to the sheriff.
Police are asking anyone with information to contact them at (478) 825-6500.
Newsweek has contacted FVSU Police Department and FVSU for comment.
It is the first such incident at the university since a mass shooting was reported at an off-campus party on October 23, 2021, only two blocks away from the FVSU's campus. According to a report by the university, several students were wounded but none suffered life-threatening injuries. One person—a 27-year-old man named Tyler French—died in the shooting, but was confirmed not to be a student at FVSU.
Another shooting occurred on the campus of Virginia State University on May 1. The shooting, in the Quad 1 Residence Hall on Lee Street, a freshmen dormitory, left a woman injured.
As in the case of the FVSU shooting, the campus was temporarily put into lockdown.
The victim was not a student but police did not reveal her identity or age. According to The Progress Index, she reported a non-life-threatening neck wound and was taken to the hospital.
NBC12 wrote that the university said the victim claimed the shooting was accidental and that she would not seek criminal charges.
Update 5/5/22, 3:55 a.m. EDT: This article has been updated to include comment from Terry Deese of Peach County Sheriff's Office and background information.