'Fortnite' 1.55 (3.5.1) Update Squashes Building Bugs - Patch Notes
Fortnite update 3.51, known as version 1.55 on PS4, has just arrived to fix some build-related bugs across Save The World and Battle Royale. The full patch notes below come courtesy of an official forum post.
Save the World Bug Fixes:
'Building Edit' hotkey can be bound to keys other than 'G.'
We're changing the Mini-Boss Mission Alerts for Canny and Twine back to their pre v3.5 state.
'Repair the Shelter' objective now activates when you interact with the control panel rather than be based on proximity to the objective.
Granted all players two free Spring Llamas (can be found in the Loot tab)

We've changed the way we convert event tickets. Players get one event Llama per 1,000 tickets and one Llama for any tickets left over.

(Example) If you have five tickets left at the end of the event, you still get one free event Llama.
Battle Royale Bug Fixes:
'Building Edit' hotkey can be bound to keys other than 'G.'
Fixed an issue where players could fire weapons before the equip animation had finished, if they were sprinting
Fixed several client crashes that were related to the new Replay System
Fixed an issue that broke player's walking/sprinting animations if they were firing a Guided Missile while walking/sprinting
This update arrives after a few difficult days for the Fortnite community between Wednesday and Thursday. While the excitement of a new patch and the Port-a-Fort kept fans engaged, the debut was ultimately botched thanks to several hours of emergency server downtime. Service has since been restored, but much of this week's plans remain in disarray. The expected 50v50 limited-time mode, for example, has yet to debut at the time of writing. That may be addressed over the next few hours, however.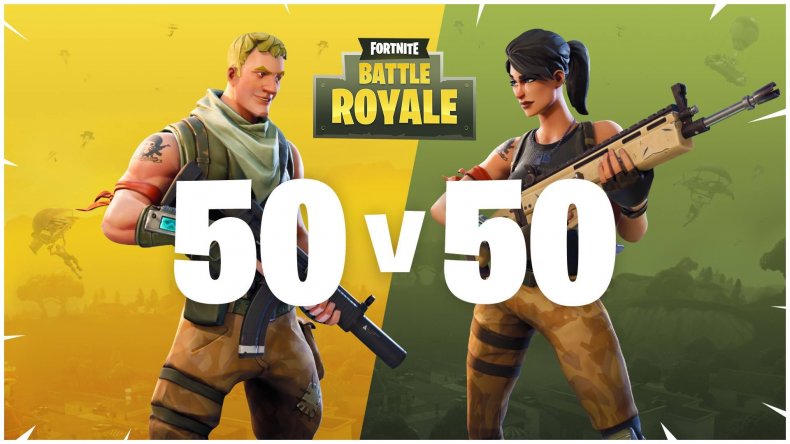 Updates for small bug fixes are par for the course when it comes to Fortnite's early access period. Especially considering how broken weapons like the Guided Missile had become with the launch of 3.5, this small 1.55 download was a necessary one. With the weekend nearly upon us, hopefully these tweaks are enough to keep gameplay stable for your free time.
Fortnite is in early access across PS4, Xbox One, PC and iOS.
Did you download Fortnite 3.5.1 yet? Is the small patch making your Battle Royale games better? Tell us in the comments section!