'Fortnite' 5.40 Content Update Adds Suppressed AR, Vaults Drum Gun - Patch Notes
Fortnite Content Update 5.40 has arrived on schedule, and it primarily brings the Suppressed Assault Rifle to Battle Royale while removing the Drum Gun. The silenced gun was teased via in-game news updates earlier this week, and now it's migrated to live servers. Read Epic's official patch notes below.
'Fortnite' 5.40 Content Update Patch Notes
Battle Royale
Getaway Mode
Players in the Getaway LTM can no longer land on the van without building.
Reduced the Victory music at the end of a match.
Jewel will no longer appear in inventory hotbar after being put in the Down-But-Not-Out state.
Player models will no longer get stuck under the van after winning a match.
Player models and items will no longer fall to the ground after winning a match.
Enforcer Outfit no longer appears distorted to other clients from certain distances.
Weapons & Items
Suppressed Assault Rifle Added.

Sneaky weapon that rewards trigger discipline with precision.
Can be found in Vending Machines, floor loot, Treasure Chests and Supply Drops.

Available in Epic and Legendary Variants.

Vaulted Drum Gun.
Performance
Sub-Region Matchmaking added for Southeast Asia.
Save the World
Missions & Systems
Weekly Horde Challenge 6 is now available:

This week, deploy your portable Fort against hordes of assassin Husks - and players have no shields!
Earn Field Agent Rio for the first-time completion.
This challenge is also repeatable for Event Tickets.
Heroes
New Mythic Outlander - Field Agent Rio, has been added to the Weekly Horde Challenge.
Features new Subclass - Rook

New Perk - Phase Cannon: Phase Shifting empowers the equipped ranged weapon causing the next shot fired to shoot a Phase projectile which pierces enemies and deals 60 base energy damage. Switching or holstering weapons removes the effect.

Mythic Ninja: Bladestorm Enforcer no longer appears distorted to other clients at certain distances.
Weapons & Items
Wraith Assault Rifle added to the Weekly Store.
A silenced assault rifle with excellent headshot damage that maintains impressive accuracy when fired in controlled bursts.
Equipped with a suppressor that greatly reduces the distance that enemies hear gunshots.
Available Wednesday, Sept. 12 at 8 p.m. EDT until Wednesday, Sept. 19 at 8 p.m. EDT.
Today's Content Update arrives shortly after the 5.40.2 client-side update intended to fix "a few [unspecified] issues" with last week's 5.40 release. While not specifically called out in the announcement, Fortnite's 5.40 update featured major performance bugs across all platforms. In that case, we imagine tweaks to solve those problems were part of the small download.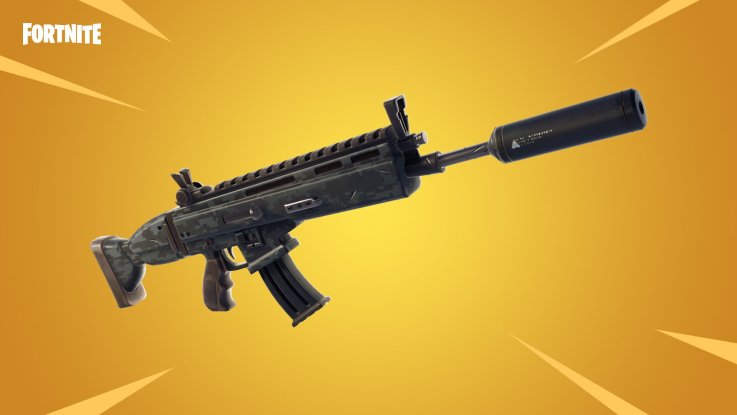 As far as the Suppressed Assault Rifle is concerned, it's always great to see another silenced weapon make its way to the Battle Royale roster. After all, stealthy weaponry encourages players to adopt different playstyles not implied by most other guns on the map. While Fortnite's action is almost always frantic, something like the Suppressed AR potentially allows its PvP meta to evolve in ways that facilitate a bigger buildup of tension. There are other Assault Rifle options in Fortnite, obviously, but this one allows players to consider totally different tactics when it's in their loadout.
Fortnite is in early access across PS4, Xbox One, Switch, PC and mobile. The 5.40 Content Update is live now on all platforms with no required downtime.
What do you think of Fortnite's Suppressed Assault Rifle based on these patch notes? Are you excited to try the new gun? Tell us in the comments section!
'Fortnite' 5.40 Content Update Adds Suppressed AR, Vaults Drum Gun - Patch Notes | Gaming