'Fortnite' Agent Meowscles Leak May Tease Cat-Fish Live Event in Update 11.50
Fortnite update 11.50 released on Wednesday, and the usual datamining suspects have been tearing apart its new files for clues about the future of Chapter 2 Season 1. Beyond the unearthing of a Harley Quinn skin and the Love and War Challenge set, there is but one discovery that has the game's entire leak community befuddled. Who is Agent Meowscles, and could he be tied to the game's next big live event?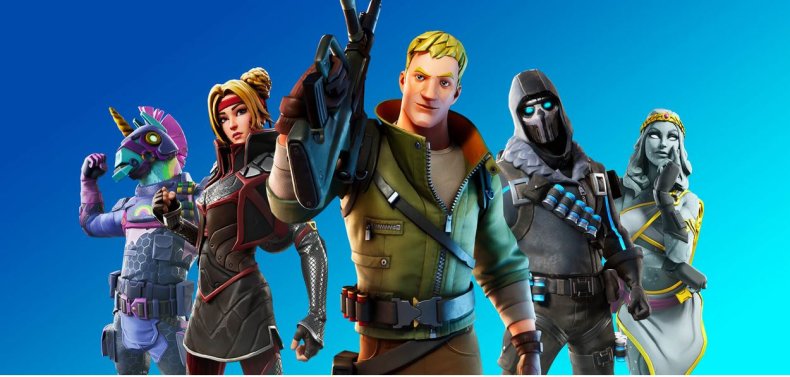 The investigation began just 30 minutes into this morning's downtime, when known Fortnite leaker FortTory found a file called "AgentMeowscles" in the Battle Royale directory. Embedded in the tweet below, the bizarre clip features 90 seconds of a cat meowing furiously to the backing of smooth jazz music. While we could describe it in greater detail, the majesty of Agent Meowscles is best heard rather than read.
The mystery didn't end there, however, as Tory also noticed something peculiar when running the file through a spectrogram. As seen below, the Agent Meowscles audio data appears to feature images of cats and fish.
With this possible hint in mind, the Fortnite faithful are curious about what this strange file might mean for the game's future. Given the cat-fish clue, some fans think it may have something to do with the game's upcoming Love and War event tied to cosmetic challenges. The term "catfish" was popularized by a 2010 documentary of the same name featuring Nev Schulman, a man whose online date wasn't what she appeared to be. Schulman later morphed his personal experience into the popular Catfish TV show on MTV. With love in the air throughout the month of February, is this a hint at some romantic event to come, or are leakers like Tory actually being catfished by Fortnite's developers at Epic Games?
As silly as the Agent Meowscles clip is, it exhibits a few patterns Epic has used before when generating hype for future live events. When an icy ball was making sounds while hovering over Polar Peak, leakers ran those files through similar tests to reveal an image of the Ice King. When talk of the infamous Comet pervaded Fortnite circles nearly two years ago, those files hid images of the "Take the L" emote. Also present in Agent Meowscles is Epic's love for making fans choose between two different things. We've selected between Monsters and Robots before, so is a Cat vs Fish Event coming next?
News regarding Fortnite's Season 1 live event has been scarce, even for those scouring for datamines and leaks. All Epic has said officially on the matter is that this Battle Pass period will feature a two-week event. It's unclear what this event might feature, but, given that the Battle Pass is expected to run through February 20, any live festivities should be kicking off very soon.
Fortnite is available now on PS4, Xbox One, Switch, PC and mobile.
What are your thoughts on Agent Meowscles and Fortnite's next live event? Is audio file just a troll? Tell us in the comments section!