'Fortnite' All 5 Colored Bridge Locations Week 13 XP Challenge Guide
Fortnite XP Extravaganza continues, with a new batch of challenges for Week 13. In this guide, we'll reveal all you need to know about dancing on all five colored bridges in a single match. While most of the other tasks are self-explanatory, this one might require some additional tips to get right.
Before revealing the exact locations for all five colored bridges on the Season 4 Fortnite map, let's cover a few basics. For starters, it's worth remembering you must dance at each of these spots when you arrive there. To dance, press d-pad down, "B" on keyboard or tap "!" on Android. It doesn't matter what dance you do as long as you bust a move. It may help to have a Choppa at your disposal as well since this journey must be completed in a single match. Two pertinent Choppa spawns for this challenge include the helipad at Doom's Domain and the snowy area directly south of Catty Corner. At the very least, having any vehicle will get you where you need to go. With those disclaimers out of the way, let's get to the colored bridge locations you came here for.
Fortnite all five colored bridge locations
Colored Bridge 1: The first colored bridge is located between Misty Meadows and Lazy Lake.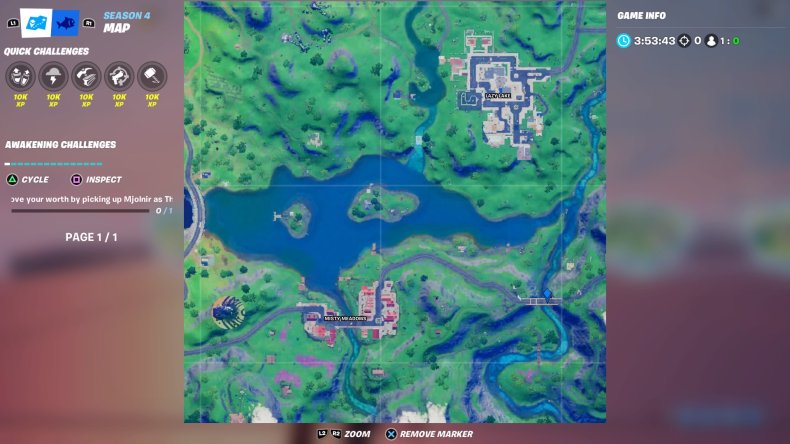 It's this steel bridge with an orange tint.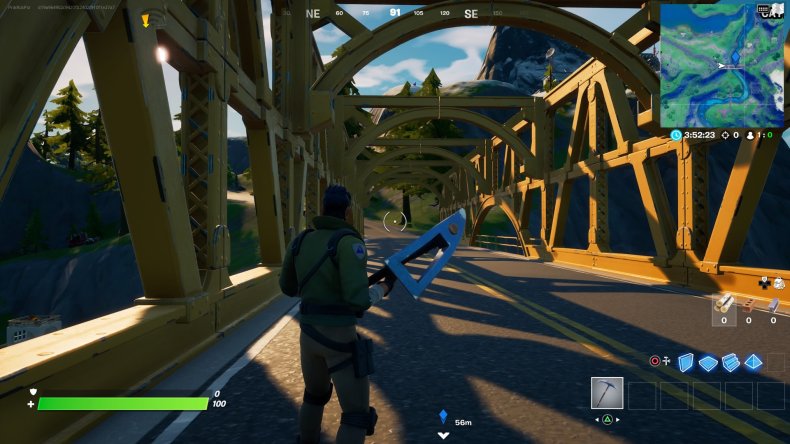 Colored Bridge 2: The second colored bridge is located southeast of Stark Industries.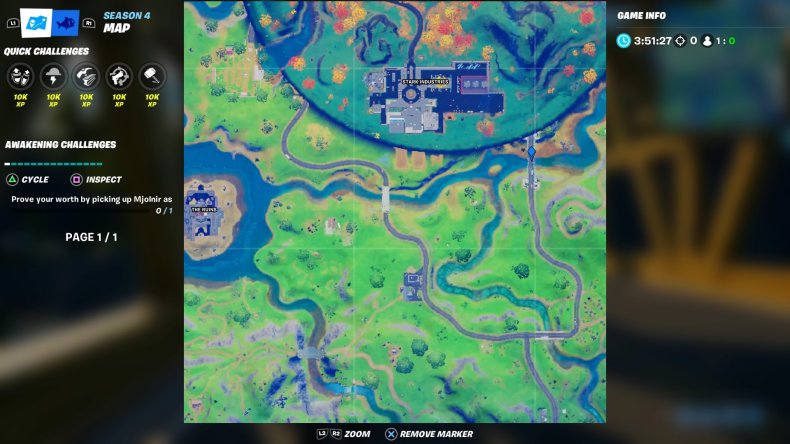 It's light green in color.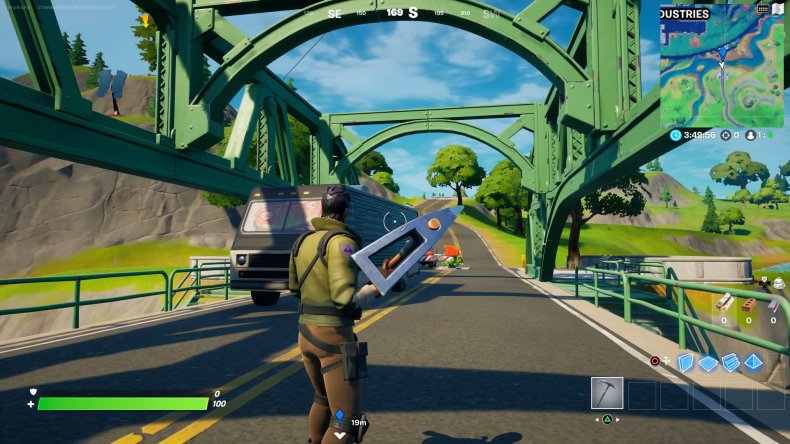 Colored Bridge 3: The third bridge is a partial bridge east of Doom's Domain.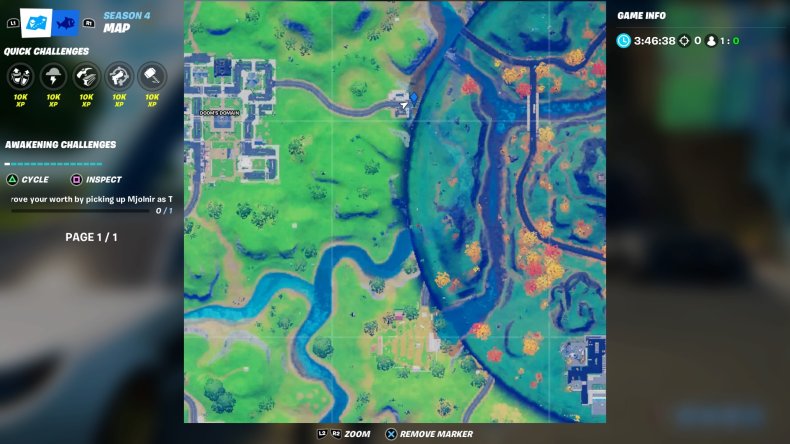 This one has a bluish tint and is blocked by the raised up wall of the Stark area.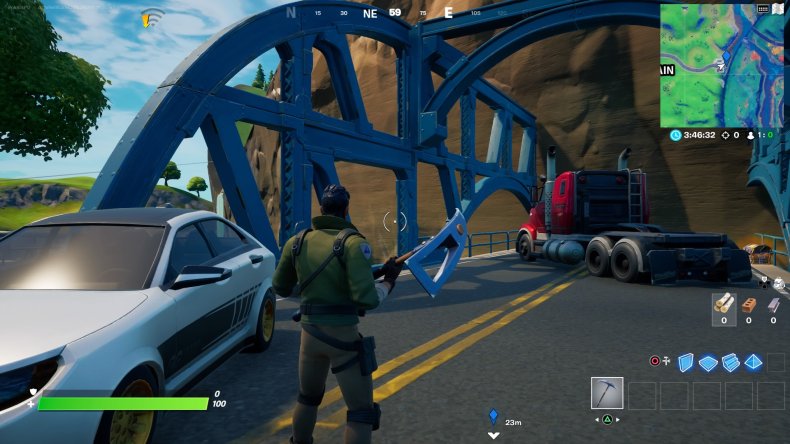 Colored Bridge 4: The fourth colored bridge is located between Salty Springs and Doom's Domain.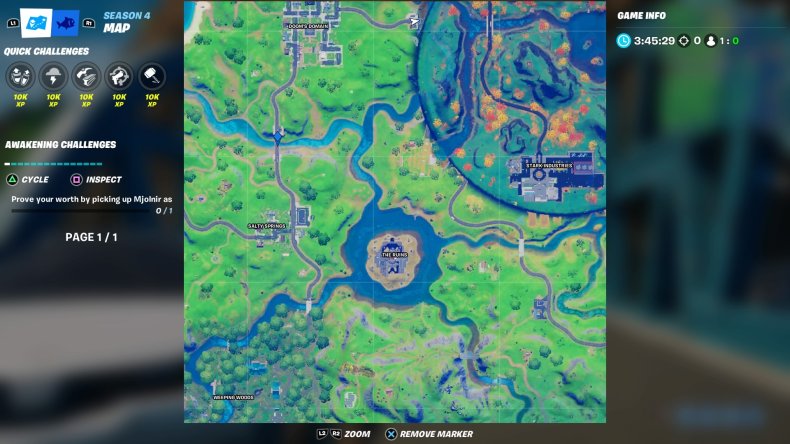 It's burnt orange in color.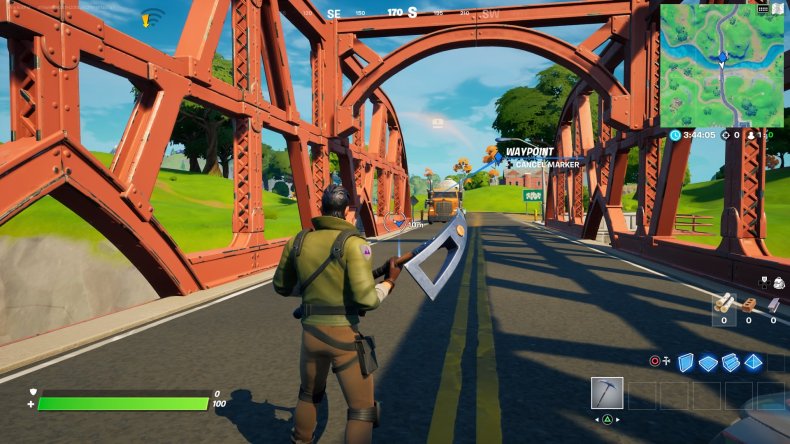 Colored Bridge 5: The final colored bridge on the Season 4 map is situated between Weeping Woods and Slurpy Swamp.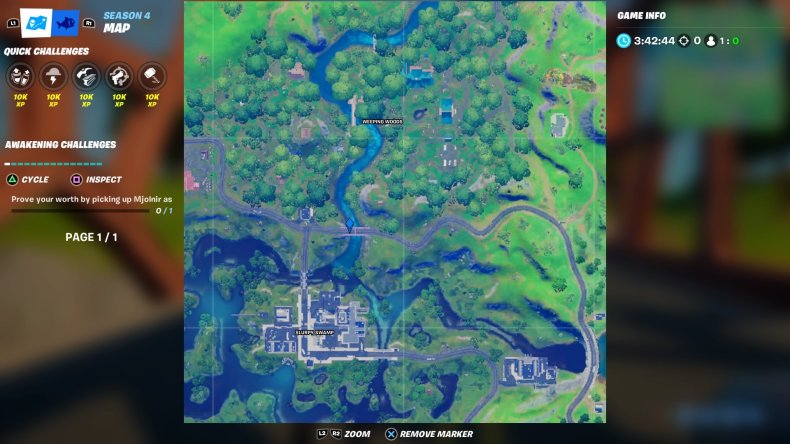 It's got a light purple coloring.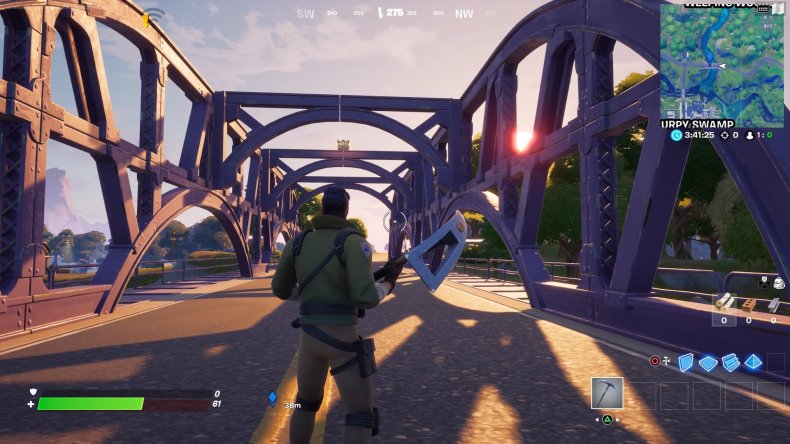 Simply dance at these five locations and you'll be rewarded with 50,000 XP for your Season 4 Battle Pass. If you're still grinding towards those sweet Marvel skins, that should give you a healthy boost.
Fortnite Week 13 XP Extravaganza Challenges
Dancing on all five colored bridges is just one of Fortnite's new XP Extravaganza Challenges going live on Thursday. Below, you'll find a tiered list of the latest tasks you can view at the in-game Challenge Table.
Deal Damage with SMGs (1,000) (2,500) (5,000)
Eliminate Stark Robots, Gatherers or Gorgers (10) (25) (50)
Search Chests (10)
Search Ammo Boxes (10)
Search Supply Drops (10)
Collect Wood, Stone or Metal (1,000) (1,500) (2,000)
Dance on all five colored bridges in a single match
Eliminate opponents (20)
That's all you need to know about dancing on all five colored bridges in Fortnite.
What do you think of the new XP Extravaganza Challenges so far? Were you able to find all five colored bridges using this guide? Tell us in the comments section!