'Fortnite' All Air Vent Locations Week 2 Challenge Guide
Fortnite Season 9 continues with new challenges for Week 2. In this guide, we'll tell you a few locations to find Air Vents so you can complete the "launch off Air Vents in different matches" challenge.
Fortnite Air Vent Locations
Here's where you can find Air Vents in Fortnite.
1) On Sky Platforms: There are seven Sky Platforms scattered across the Battle Royale map, and each of them has Air Vents. Check out our full guide on Sky Platform locations here.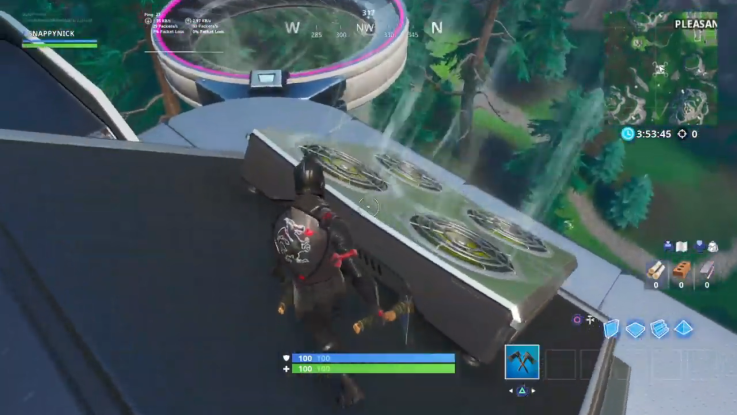 2) At the factories by Loot Lake: As marked on this map, there are Air Vents at the factories by Loot Lake.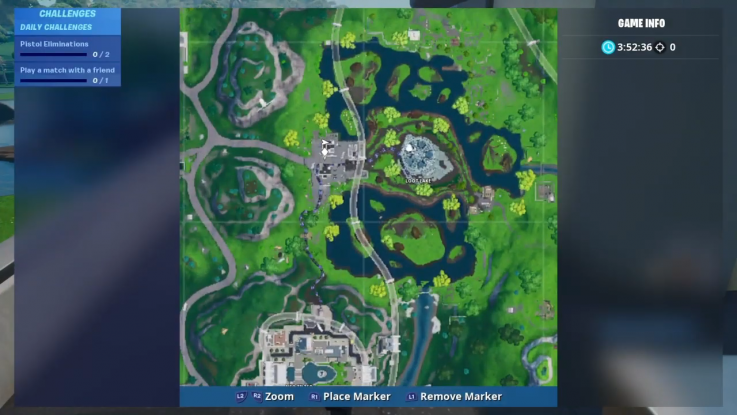 3) Neo Tilted: Look on the roofs of most Neo Tilted buildings and you'll find plenty of Air Vents.
4) Mega Mall: Mega Mall probably has the most Air Vents of any single spot. Again, look toward the roofs and you should have no problem getting it done.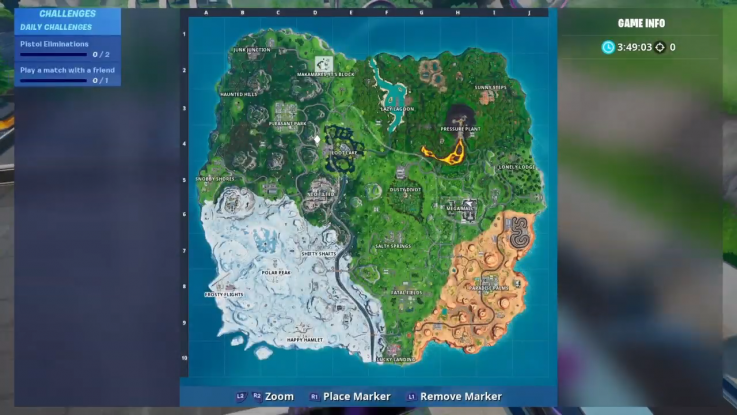 The only possible hindrance to this Week 2 Challenge is that Air Vents can technically be destroyed by other players. If you have trouble finding one, just go to another one of these four spots. Just ride the Air Vents across five matches and the challenge completion is yours.
Fortnite is available now on PS4, Xbox One, Switch, PC and mobile.
Were you able to find all the Air Vents you needed to finish the challenge? Which Week 2 Challenge is your favorite? Tell us in the comments section!
'Fortnite' All Air Vent Locations Week 2 Challenge Guide | Gaming