'Fortnite' Android Rumors Suggest Exclusive August Release on Galaxy Note 9
Fortnite arrived on iOS in March, but Epic has yet to announce details about its Android version beyond a vague summer release window. However, recent rumors from 9to5Google suggest the game could release this August as a 30-day exclusive for the upcoming Samsung Galaxy Note 9 smartphone.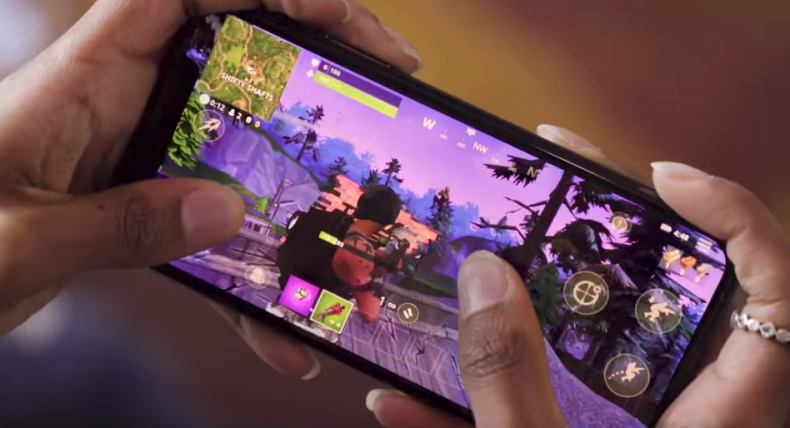 With the full Galaxy Note 9 reveal expected Aug. 9 for a widely assumed Aug. 24 release, the publication's sources claim Fortnite for Android will be key in marketing the upcoming device. Beyond the 30-day exclusivity window, it's also believed Galaxy Note 9 pre-order customers will receive $100-$150 worth of V-Bucks to spend in-game. Those who don't care about Fortnite have the option to get a pair of wireless AKG-brand headphones instead.
While the vast majority of Android enthusiasts probably won't invest in a Galaxy Note 9 at launch, this rumor has strong implications with regard to Fortnite's release on all Android devices. If the 30-day exclusivity period begins around the Aug. 24 launch, that would mean the game would go live for everyone else in late September. Summer ends Sept. 22, which would put Fortnite's public Android release just a few days outside the promised seasonal timeframe.
As far as rumors are concerned, this one sounds fairly believable. Not only is 9to5Google a reputable site, but the facts make sense. When developers promise seasonal windows, release dates are often right at the very end of them. Especially given the extensive variation in Android devices, it'd also make sense for Epic to test its code on something like the Note 9 before sending Fortnite out to everyone. It's a bit unfortunate that most Android owners will have to wait to play the game, but we imagine some clever techies might find a way around that restriction.
Like all rumors this should be taken with a grain of salt, but Fortnite fans might want to tune in to the Samsung Unpacked event. It's set to take place Aug. 9 at 11 a.m. EDT. Livestreams will be available for those who can't attend.
Fortnite is available now on PS4, Xbox One, Switch, PC and iOS.
What are your thoughts on Fortnite coming to Android as a timed Galaxy Note 9 exclusive? Are these rumors true? Tell us in the comments section!