'Fortnite' Ant Manor & Dog Toy Locations Week 2 Challenge Guide
Fortnite Week 2 Challenges are live, and one particularly strange task of the buch asks players to bounce on four different Dog Toys at the Ant Manor. In this guide, we'll tell you where Ant Manor is located and explain where you can bounce to get some easy XP for your Battle Pass.
Before beginning it's worth noting that, since there are no limitations to doing so, it's easiest to complete this task in Team Rumble as there will be far fewer threats standing in your way than in a standard queue.
Where is the Ant Manor in Fortnite?
The first step to finishing this Fortnite Week 2 Challenge is, of course, knowing the location of Ant Manor. For those who haven't kept a close eye on the Season 4 map, the unnamed PoI was quietly added by Epic in an update earlier this week that some folks may have missed.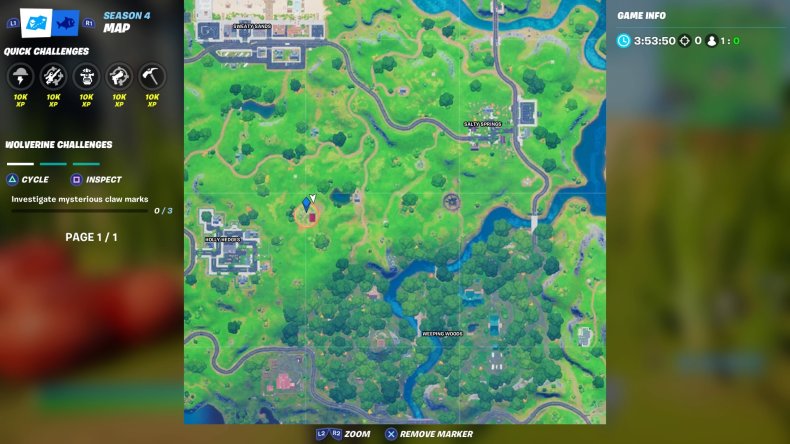 With that in mind, you'll find the Ant Manor east of Holly Hedges and northwest of Weeping Woods. It's visible on the mini-map as a circular area with a building inside.
How to Bounce on different Dog Toys
When you get there you'll see Ant Man's trademark dog house with a few toys outside. What you want to bounce on to receive credit for this challenge are the tennis balls and rubber dog bones. You'll find at least two of the four required Dog Toys on the outside of Ant Manor.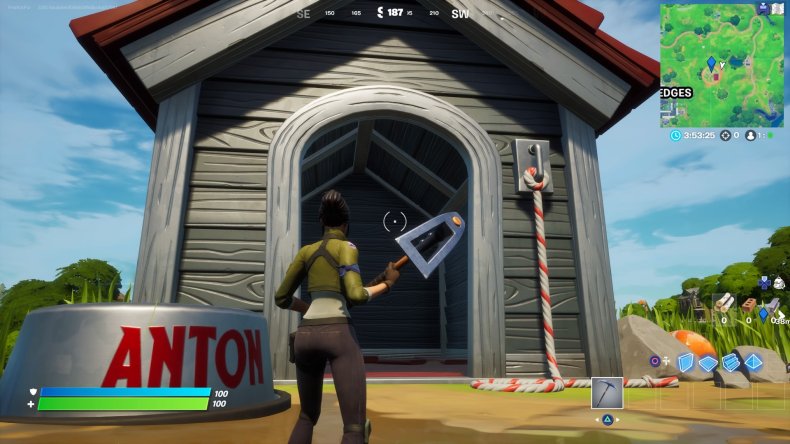 Once you've exhausted those possibilities, enter the dog house and drop down the hole. You'll find a few more tennis balls down there to finish the job. Bounce a few times, and enjoy that sweet XP reward.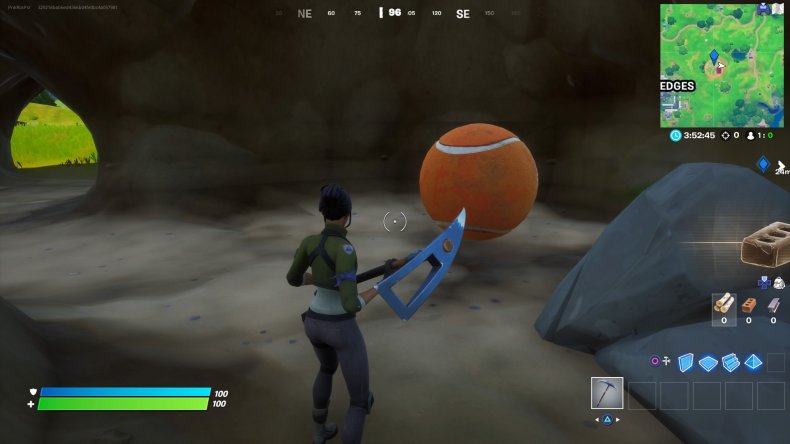 Fortnite Week 2 Challenges
Bouncing on different Dog Toys at the Ant Manor is just one challenge on the larger list of Week 2 Challenges that made their debut on Thursday. Here's a full look at the list for those who've yet to see it at the in-game Challenge Table.
Search Chests at Salty Springs (seven)
Eliminations at the Authority (three)
Dance on top of different Sentinel Heads at the Sentinel Graveyard (three)
Destroy Boats at Craggy Cliffs (seven)
Bounce on different Dog Toys at the Ant Manor (four)
Ride a Motorboat Under different colored Steel Bridges (three)
Search S.H.I.E.L.D. Chests inside Quinjets (seven)
Find the Loading Screen picture at a Quinjet Patrol Site [Wolverine Challenge]
That's all there is to know about bouncing on different Dog Toys at the Ant Manor in Fortnite.
Fortnite is available now on PS4, Xbox One, Switch, PC and Android.
Were you able to find Ant Manor and the bouncy Dog Toys? Which Week 2 Challenge is your favorite? Tell us in the comments section!