'Fortnite' Showdown Blitz Guide: Tips To Survive The Storm
Continuing Fortnite's competitive rollout, Epic Games has just enabled the Showdown Blitz limited time mode. After the success of the first Showdown mode, offering the best players free V-bucks, the LTM has returned. You can see the full breakdown of the rules, how to enter and leaderboards here, but you might be looking for a little more help. Blitz is a high-stakes event, where the storm is moving faster than usual and players meet in clashes much more often. Here are some helpful tips to get you through the Showdown and (hopefully) earn you a few hundred V-Bucks and a skin or two.
'Fortnite' Showdown Blitz Tips & Tricks
Drop Like It's Hot- In Blitz, the storm is already moving in as you fall from the Battle Bus while. To compensate for this major disadvantage, the Bus itself is at a lower altitude meaning you spend less time freefalling and more time hitting the ground. If you've played Fortnite for dozens of hours and subconsciously know where you'll be able to land depending on the Battle Bus trajectory, you'll end up in the lake or dead. There's nothing worse than dying first because you didn't stick the landing.
Short Matches- A Showdown Blitz match can last a maximum of 15 minutes, meaning you'll be in the middle of a shoot out quickly. The players who build and adapt will do the best, while campers and lurkers will struggle. You have to be a commando in this mode; all waiting will do is prolong your inevitable loss.
Where To Land?- Depending on where the Bus is flying from, I'm usually gunning for the outposts near Dusty Divot, though I've been known to attempt to farm kills in Tilted Towers. Acquiring the best gear and farming is your best course of action in the early game if you want to last. Without a good submachine gun, assault rifle or shields, you'll be dead within the first five minutes.
Loot Everywhere- Blitz is Fortnite's high-paced action mode and has increased spawn rates for all the weapons and loot. Treasure chests and ammo boxes spawn 20 percent more often, resources get harvested 50 percent faster and supply drops are aplenty.
Only 25- Unlike the first Solo Showdown, Blitz only requires you to play 25 matches. Don't just queue up and die in the first dozen people because of tilt, try and actually do the best you can. Since the pool of games is smaller and players are grouped in regions rather than worldwide, there's less room for error.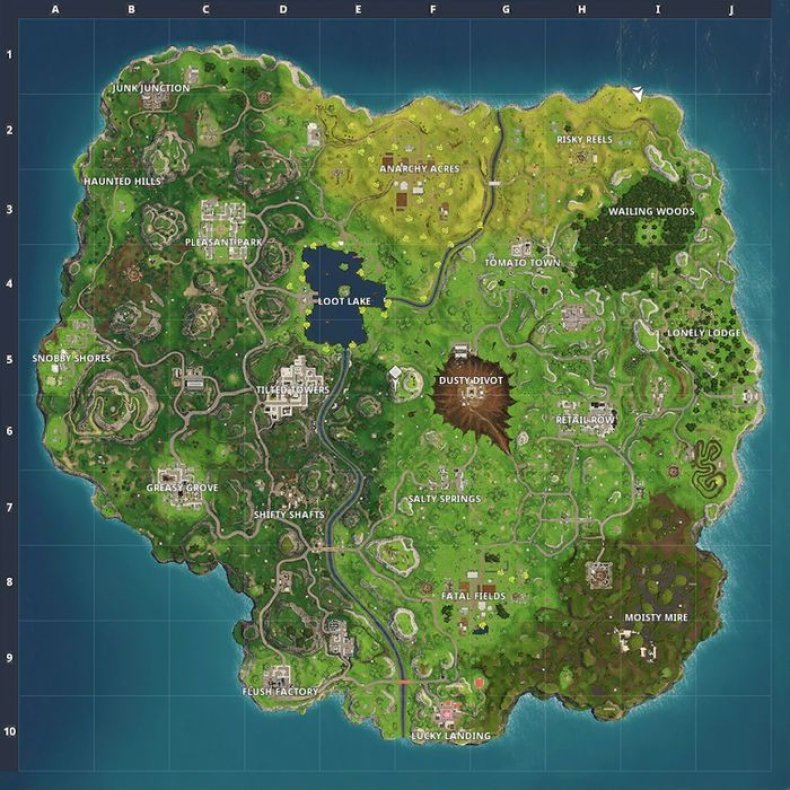 Don't Jump On The Shopping Carts- I know it's tempting to try out Fortnite's newest vehicle and get a trickshot off like Ninja, but know your limits. When you're pushing the cart you can't shoot, making you an easy target for builders with the altitude advantage. I lost my first game skating around Tilted Towers, so you don't have to learn this lesson the way that I did.
Tilting- When playing a competitive mode, the stakes tend to be higher. When it's down to the last dozen or so people, the adrenaline is pumping. Your sweaty fingers twitching on your mouse, your ears tuned in to any bullet blasts and your eyes firmly glued to your monitor are all you feel. Losing after putting that much into a game can be tough and can affect how you play on your next drop. My rule is to take a break after two games where I lost or performed extremely poorly. There's no point in throwing your chance at success away just because you couldn't stop yourself.
'Fortnite' Showdown Blitz Guide: Tips To Survive The Storm | Gaming