'Fortnite' Boat Launch, Coral Cove & Flopper Pond Locations Week 4 Guide
Fortnite Dockyard Deal Challenges are live, and one of them asks players to visit the Boat Launch, Coral Cove and Flopper Pond. In this guide, we'll reveal the locations for all three landmarks and show you what it looks like once you land there. These spots are pretty easy to locate, but we'll show you exactly where to go.
Fortnite Boat Launch Location
The Boat launch is in a small inlet south of Dirty Docks.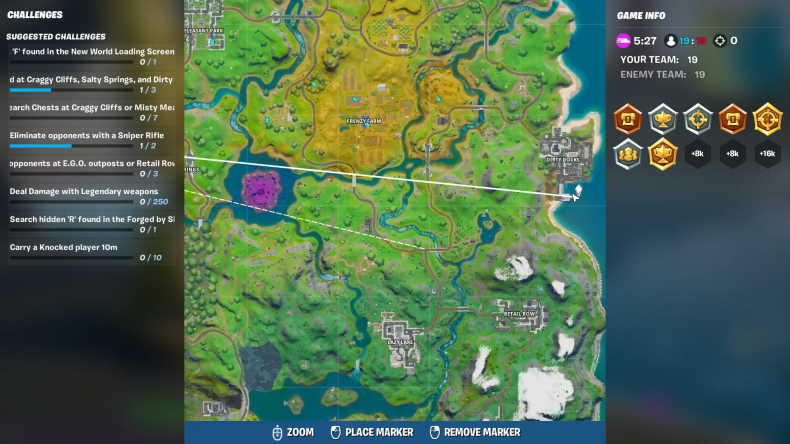 You'll see a boat held up by a crank. Go here, and challenge completion is yours.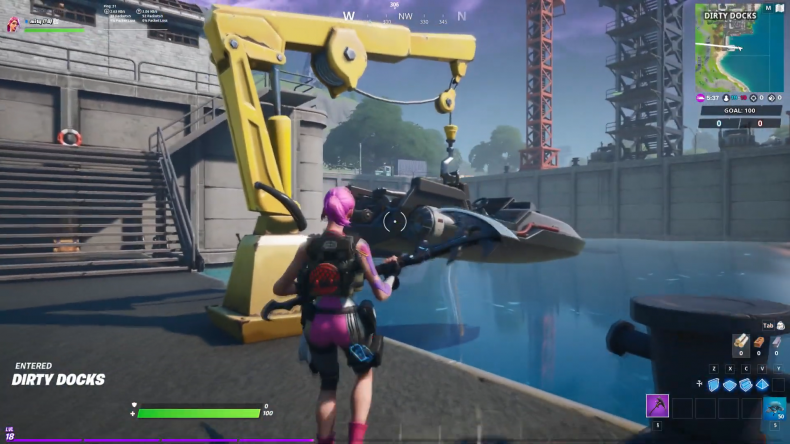 Fortnite Coral Cove Location
Coral Cove, on the other hand, is on the westmost island north of Sweaty Sands.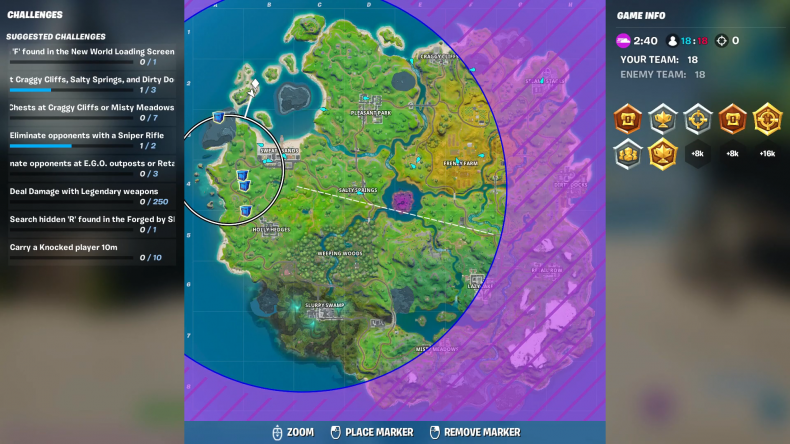 Dance on the beach by these wooden stands to complete the challenge.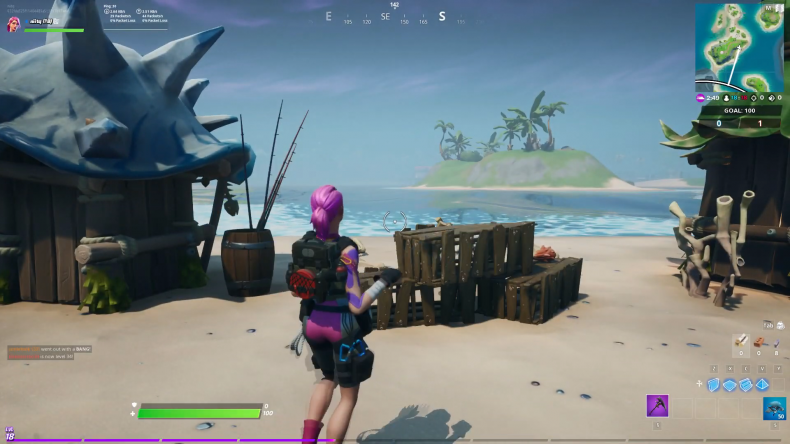 Fortnite Flopper Pond Location
Last but not least, Flopper Pond is between Holly Hedges and Salty Springs.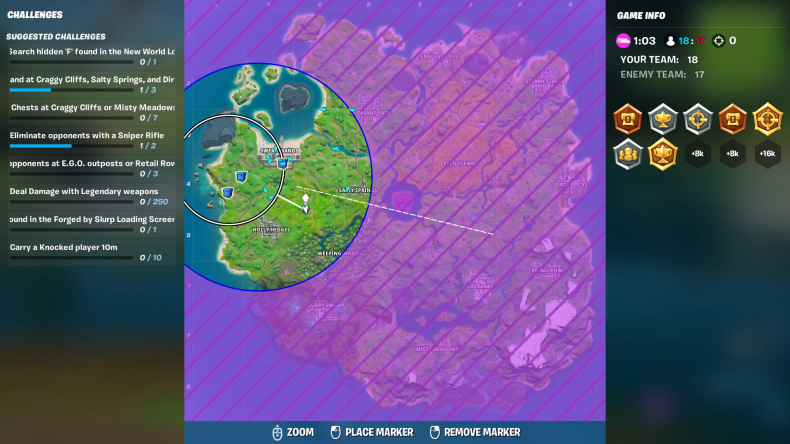 The location looks like this. Simply visit all three of these landmarks and the challenge-related rewards are yours for the taking.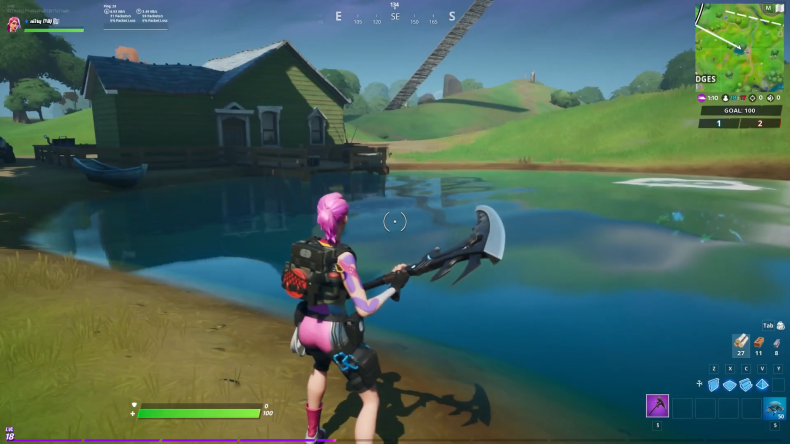 Fortnite Dockyard Deal Challenges
Visiting these three specific locations is part of the larger collection of Dockyard Deal Challenges that went live in Fortnite Thursday morning. In case you missed the news, the full list of challenges can be found below.
Eliminations at Pleasant Park or Dirty Docks (three)
Search chests at Dirty Docks or Salty Springs (seven)
Deal damage with Sniper Rifles to opponents (250)
Jump a Motorboat through different flaming rings (three)
Deal any damage to opponents by shooting exploding gas pump (one)
Visit the Boat Launch, the Coral Cove, and the Flopper Pond (three)
Deal damage to enemy structures with Explosive Weapons (200)
Deal damage to opponents from above (250)
Land at Weeping Woods, Lazy Lake, and Pleasant Park (three)
Explosive Weapons Eliminations (two)
Search the hidden 'T' found in the Dockyard Deal Loading Screen (one)
These challenges are fairly straightforward, and they follow the pattern set by previous weeks. As long as players complete at least eight of the Dockyard Deal Challenges, they'll unlock a special Loading Screen that reveals the location of a hidden letter T on the Chapter 2 Battle Royale map. If players find all eight "FORTNITE" letters over the course of the season, they'll unlock a special Battle Pass skin.
Fortnite is available now on PS4, Xbox One, Switch, PC and mobile.
What are your thoughts on Week 4's Dockyard Deal Challenges? Did you find the Boat Launch, Coral Cove and Flopper Pond? Tell us in the comments section!
'Fortnite' Boat Launch, Coral Cove & Flopper Pond Locations Week 4 Guide | Newsgeek