'Fortnite' Book Locations in Holly Hedges and Sweaty Sands for Week 7 Challenges
Fortnite Week 7 Challenges are officially live, and the toughest task of them asks players to collect books from Holly Hedges and Sweaty Sands. In this guide we reveal six possible book locations you can use to get this challenge done quickly and easily. Need a fast 20,000 XP for your Season 5 Battle Pass? We're here to help!
Fortnite book locations in Holly Hedges and Sweaty Sands
This Week 7 Challenge isn't much different from any other search-based objective Fortnite has leveraged over the past few years. All you've got to do is approach the spots we're about to describe to collect each book, and an easy challenge completion is yours. The books aren't shown in our screenshots because we're making this guide ahead of time, but they should be in these spots for you.
Holly Hedges
Book location 1: The first book to collect can be found in the northwest corner of Holly Hedges, next to the area with the big tree. You're looking for a yellow house to the right of the tree.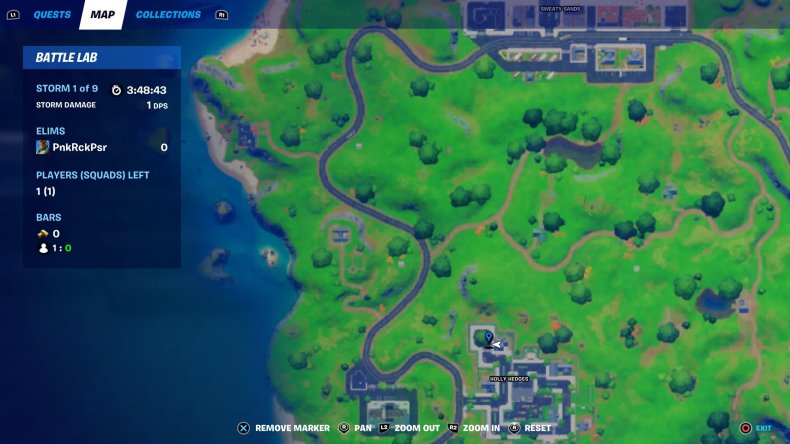 Go inside, and you'll see a tall bookcase as soon as you enter. There should be a book on the floor next to it.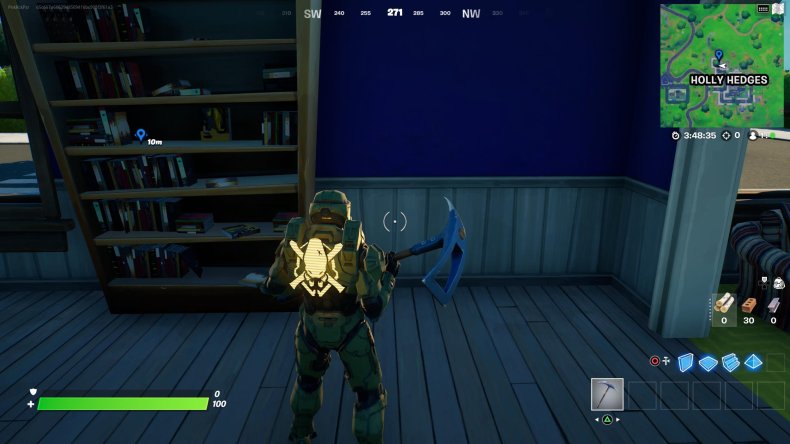 Book location 2: For the second location you're looking for a big brown house off to the east right near a crosswalk.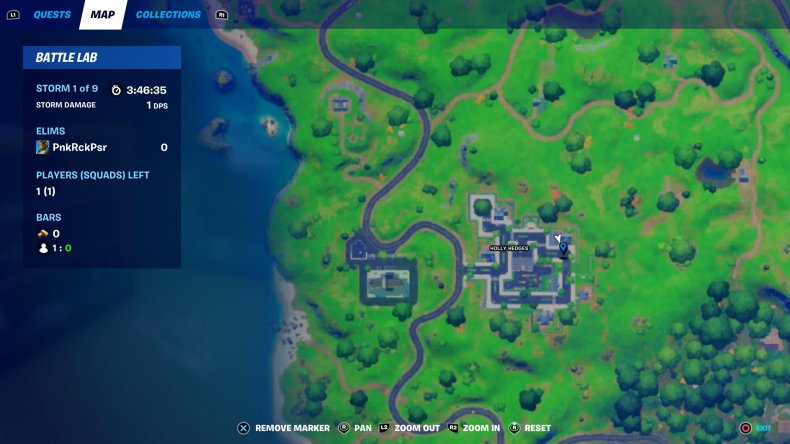 Go inside, take a right and head into the back room. You'll find a book on the floor next to these windows.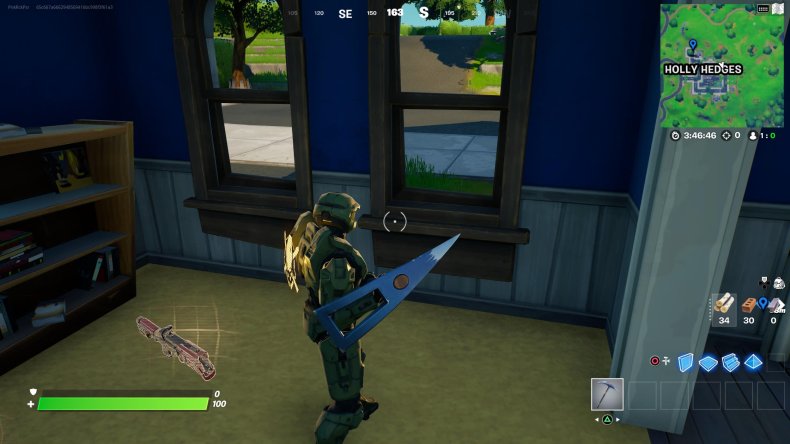 Book location 3: The third location is at a big green house that's sort of off in its own area to the southeast. It's easily recognized by the big deck on the back.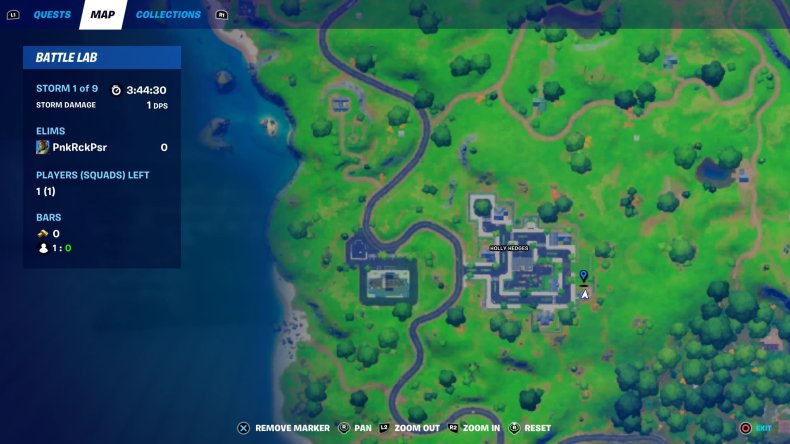 Go inside, take a left and you'll reach a room with a fireplace. There's a book on the floor next to the fireplace.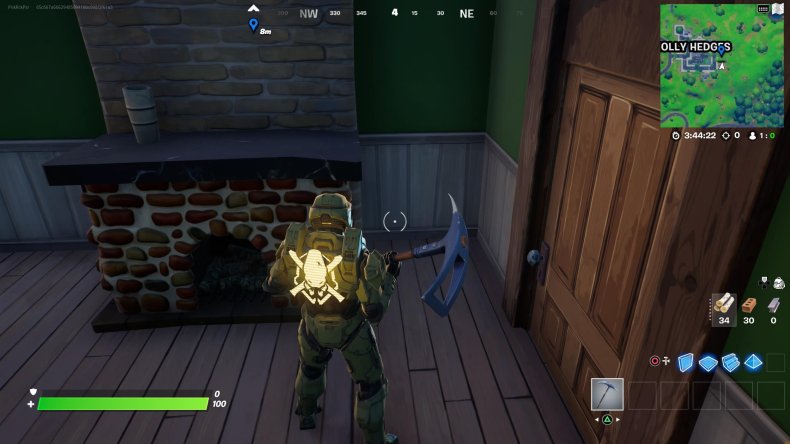 Sweaty Sands
Book location 4: The first book to collect in Sweaty Sands is at the small house located here, directly across from the trailer park. Its entrance has a metal frame around it.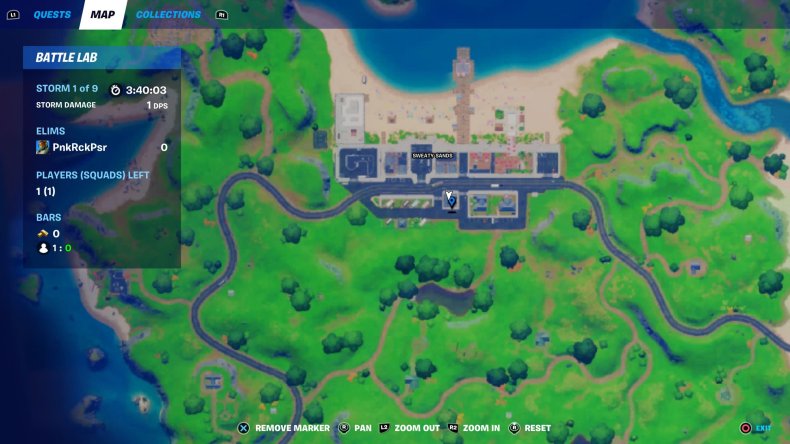 You'll enter into a bedroom, and there's a book on the floor next to the bed.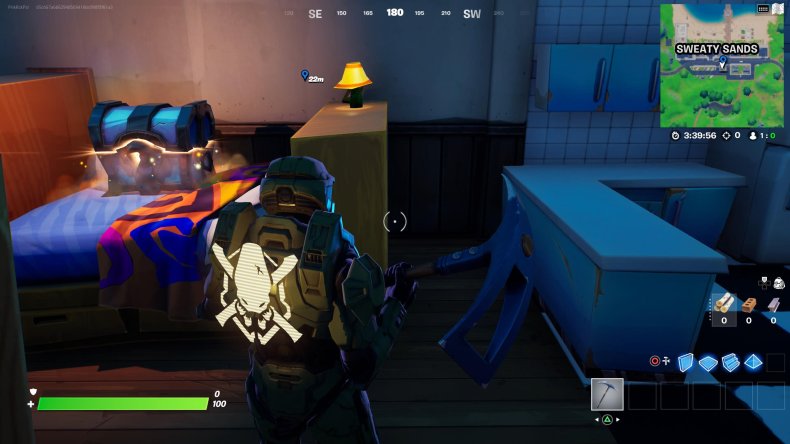 Book location 5: Leave that house and hop over the fence to the blue-brick house straight ahead.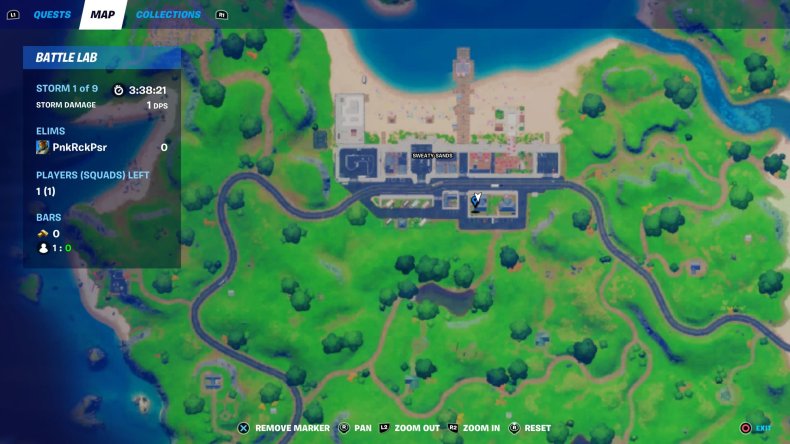 As soon as you enter you'll see a bookcase next to a set of stairs. There's another book on the floor to collect.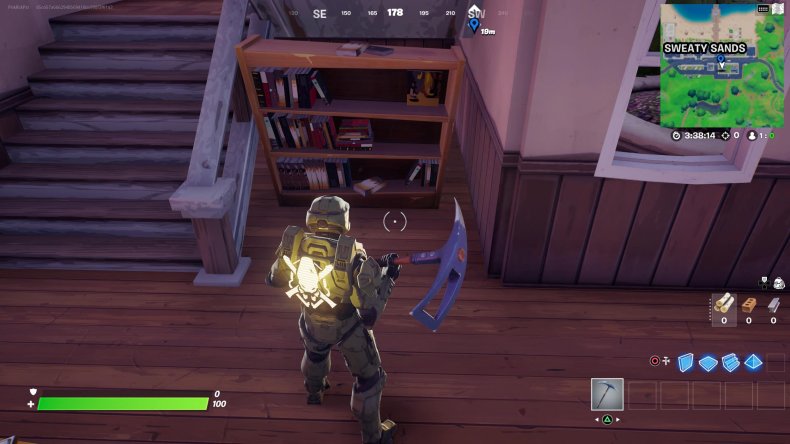 Book location 6: The final book location is a little further east, to the next house in the line. It's a brick house with a deck and a "private property" sign out front.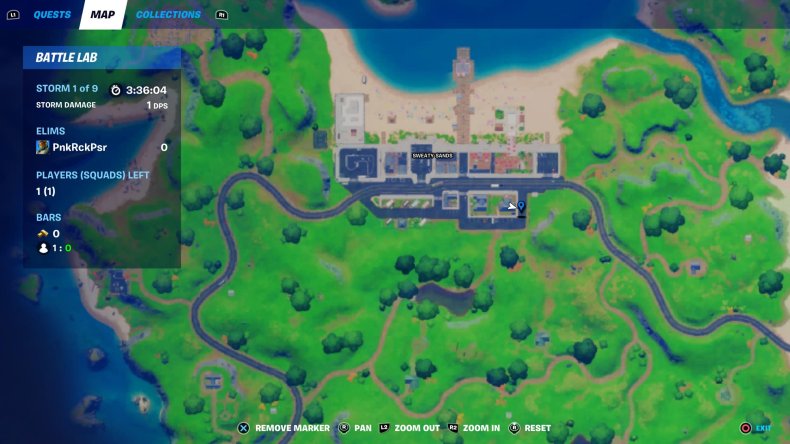 Go inside, go through the first door on the left and you'll enter a bedroom with a bookcase. Just like the others, the last book to collect is on the ground next to it. Simply collect books from five of these six locations, and the XP reward is yours to keep.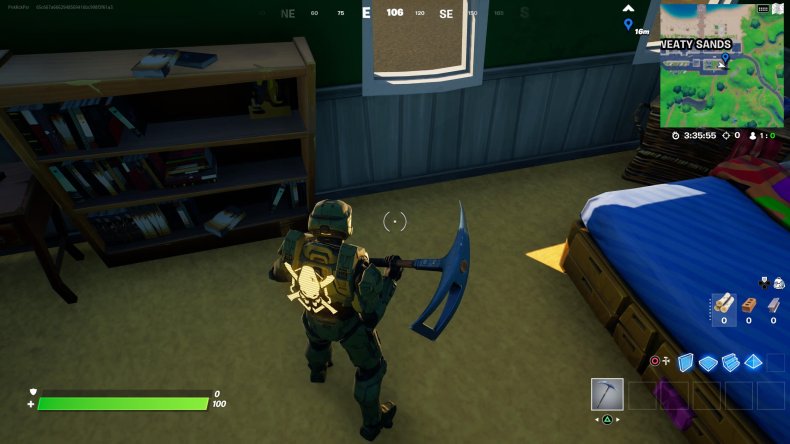 Fortnite Week 7 Challenges
Collecting books from Holly Hedges and Sweaty Sands is just one of seven new Epic quests making their debut in Fortnite on Thursday. The rest of the objectives, however, are mostly focused on shields and the Slurpy Swamp area. You can read the full list of Week 7 Challenges, including the additional Legendary Quest, below.
Visit houses in Slurpy Swamp in one match (three)
Collect Books from Holly Hedges and Sweaty Sands (five)
Consume Shield Potions (three)
Destroy Slurp Barrels (10)
Search Chests in Slurpy Swamp (seven)
Gain max shields in a single match
Eliminations with zero shield (one)
Damage opponents in vehicles (500) (1,000) (1,500) (2,000) (2,500) [Legendary Quest]
That's all there is to know about collecting books from Holly Hedges and Sweaty Sands in Fortnite.
Fortnite is available now on PS5, PS4, Xbox Series X|S, Xbox One, Switch, PC and Android.
Were you able to find at least five books to collect? Which of the Week 7 Challenges is your favorite? Tell us in the comments section!