'Fortnite' Bouncy Ball & Happy Hamlet Race Track Location Week 5 Guide
Fortnite 's Week 5 Challenges are live for Season 8, which means players may be curious about the Bouncy Ball and Race Track at Happy Hamlet. In this no-nonsense guide, we'll help you finish both tasks with ease.
Get 15 bounces in a single throw with the Bouncy Ball toy in Fortnite
For this Week 5 Challenge, players must reach Tier 26 of the Season 8 Battle Pass to unlock the Bouncy Ball toy. Once you have it, go to the emotes section of your in-game Locker and equip the item.
The Bouncy Ball can then be used just like a regular emote. To open the emote wheel, press down on the d-pad, "B" on keyboard or tap "!" on mobile. Scroll over to the Toys section and select the Bouncy Ball. Press the emote button to toss the ball. Press and hold it to keep throwing.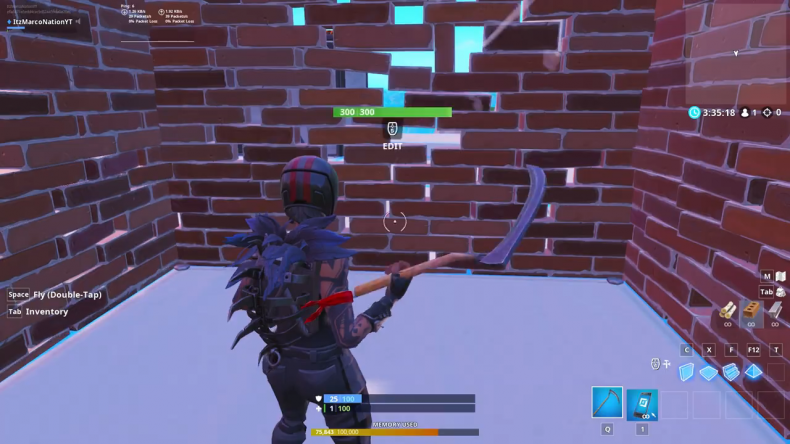 Now that you know how to use the Bouncy Ball, the goal is to make it achieve 15 bounces in a single throw. There are two simple ways to accomplish this. You can either go to any bathroom or small room and bounce the ball off the wall, or you can build a small hut for yourself like the one in this picture. Just toss the ball in a tightly enclosed space, and you should have no problem getting 15 bounces in one throw.
Complete a lap of the Race Track at Happy Hamlet
The hardest part of this challenge is knowing where the Race Track at Happy Hamlet is. To help you out, we've marked it on the map below. As you can see, there's a small, curved path in Happy Hamlet. That's the track you're looking for.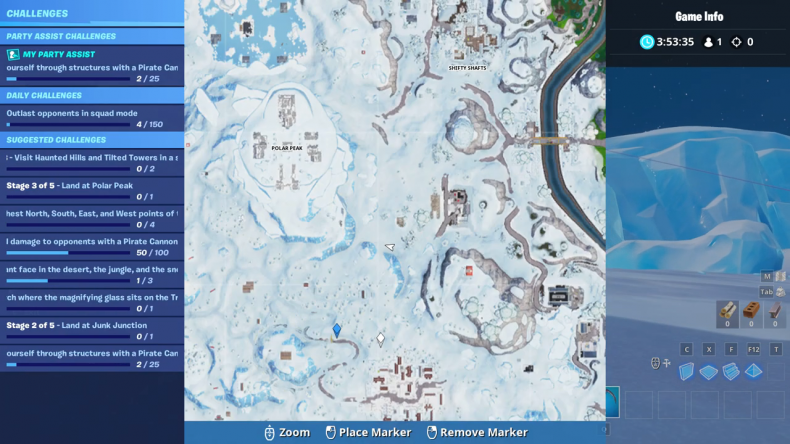 Once you get there, you should see a small collection of Ballers lined up at the starting point. If not, feel free to use our Baller locations guide to find a Baller for yourself. Proceed down the track facing the starting line like so. The challenge won't trigger if you're going backwards.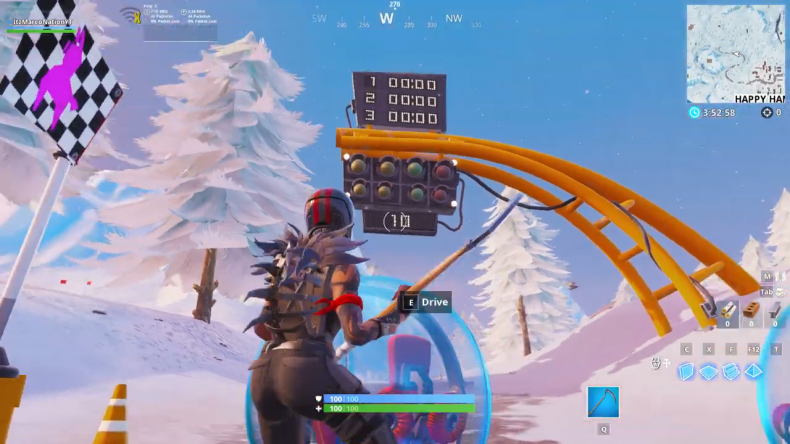 You'll know you're doing the challenge right when arches appear down the track. Just pass through the arches to complete a single lap. You don't need to win a race, just finish it. That's all you need to know to complete the Bouncy Ball and Happy Hamlet Race Track Challenges.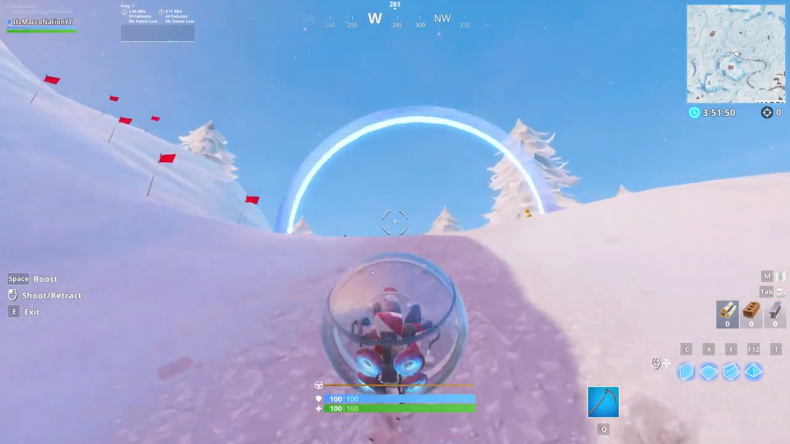 Fortnite is available on PS4, Xbox One, Switch, PC and mobile.
What are your thoughts on Fortnite's Week 5 Challenges? Have you unlocked the Bouncy Ball and raced on the Happy Hamlet Race Track? Tell us in the comments section!