'Fortnite' & 'Call of Duty: Black Ops Cold War' Get Ray Tracing Updates
During a showcase of NVIDIA's new RTX 30 Series GPUs, the hardware maker and its third-party partners announced that several high-profile titles would be getting ray tracing, DLSS and NVIDIA Reflex support to improve the visual and gameplay feel of many popular titles. Games like Fortnite and Call of Duty: Black Ops Cold War were just some of the most notable titles on the list.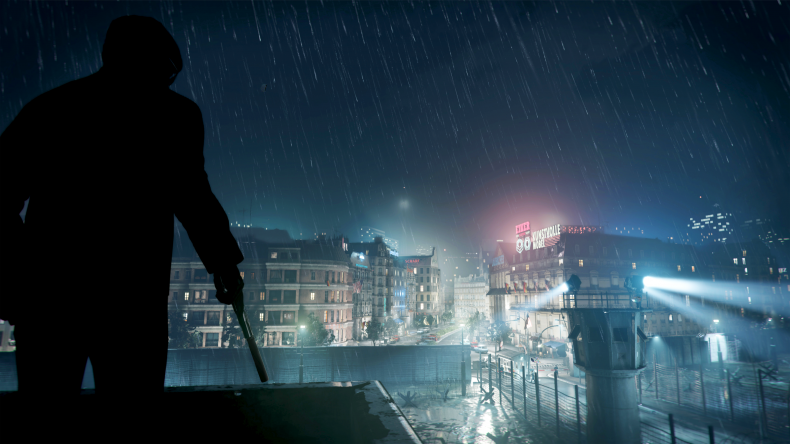 Starting with Fortnite in particular, Epic's monolithic Battle Royale will be getting ray traced reflections, shadows, global illumination and ambient occlusion in an update coming soon. In simple terms, this means shadows will be more nuanced, surfaces will shine brighter and in-world lighting will be clearer than before. This is, of course, coupled with support for NVIDIA DLSS and Reflex. The former is an AI-assisted tool designed to maintain high framerates at resolutions up to 8K, while the latter reduces input delay by 42 percent. In other words, if you're playing the PC version of Fortnite on a 30 Series or recently made GPU, the game has a chance to look and perform better than ever.
"Epic Games is turning Fortnite, which is already a pop culture sensation, into a showcase for how competitive gaming will improve with technology," said Matt Wuebbling, vice president of Global GeForce Marketing at NVIDIA. "Fortnite players are about to experience the stunning visuals of next-level ray tracing, AI-accelerated frame rates powered by NVIDIA DLSS, and our new low-latency esports technology suite, NVIDIA Reflex."
To show off these features in action, Epic will soon release the RTX Treasure Run map in Fortnite Creative that takes players on a scavenger hunt through a visually stunning museum with enhanced effects.
Fortnite wasn't the only major release to be touted as a graphical powerhouse, as Activision's upcoming Call of Duty: Black Ops Cold War was also mentioned to support ray racing, DLSS and NVIDIA Reflex as well. In fact, Reflex support will also be added to existing titles like Call of Duty: Modern Warfare and Call of Duty: Warzone. Not to be outdone, other upcoming PC releases of Cyberpunk 2077, Dying Light 2 and Watch Dogs: Legion will be getting the full NVIDIA treatment, too.
These developments, while not entirely exclusive to the cards themselves, were announced in service of NVIDIA's upcoming GeForce RTX 30 Series GPUs. The new-gen technology offers a 2x increase in throughput over the previous generation and ultra-fast GDDR6X RAM. If you're in the market for a new gaming PC in the next few months, this hardware will be featured in many top-range configurations. The lowest-tier RTX 3070 will sell for around $499.
Fortnite is available now on PS4, Xbox One, Switch, PC and Android.
Do you think Fortnite will benefit from ray racing support? Will these new features make you more interested to play on PC? Tell us in the comments section!