'Fortnite' Camera Locations & Search Between Scarecrow, Hot Rod Challenge Guide
Fortnite Season 4 continues with its second week of challenges. In this Week 2 Challenge guide, we'll show you how to search between a scarecrow and where to dance in front of seven cameras. If you want to level up your Battle Pass to unlock the season's best skins, you've come to the right place.
SEARCH BETWEEN A SCARECROW, PINK HOTROD AND A BIG SCREEN GUIDE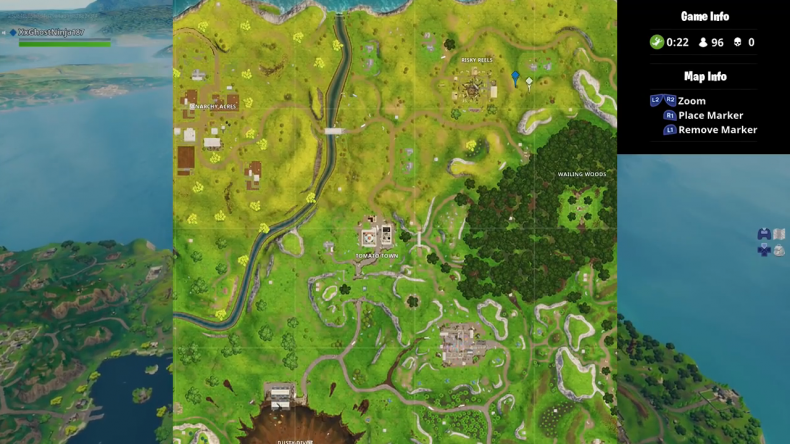 As marked on the map above, you essentially want to land just below the L in Risky Reels. It's the only place on the map you'll be able to find a Big Screen, so the answer should be a dead giveaway. Just look for the dirt and gravel patch outside the main Risky Reels area. If you need to see what the location looks like, we've included that too.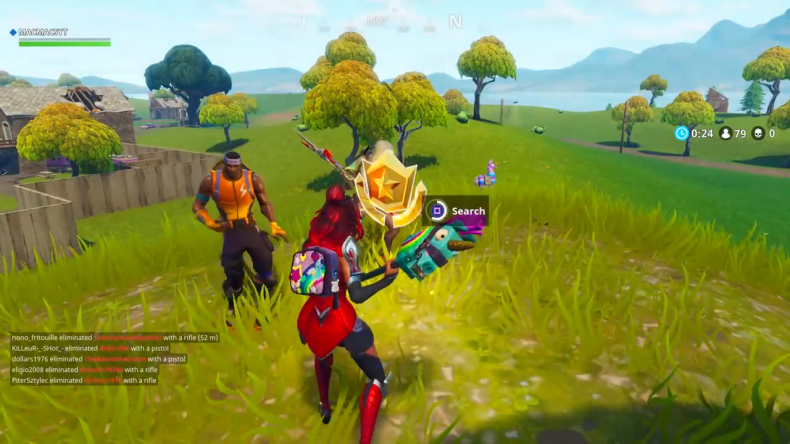 DANCE IN FRONT OF DIFFERENT FILM CAMERA LOCATIONS
The next challenge requires players to dance in front of seven film cameras. To do that, just approach the locations on the above map and press B, down on the d-pad or the little "!" marker in the top-right of the screen on iOS.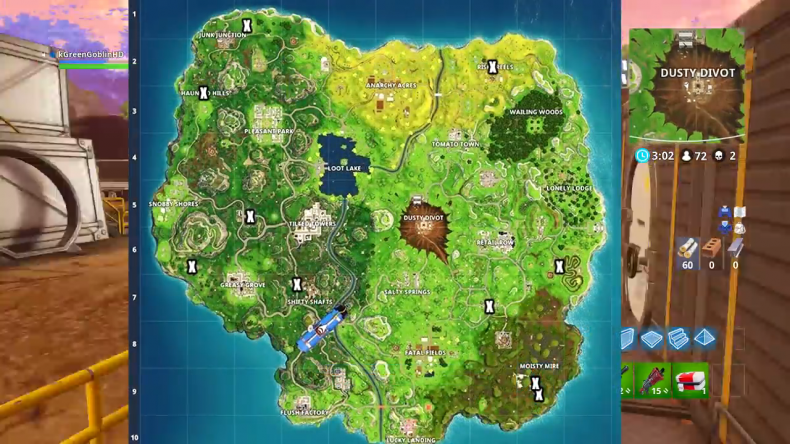 Here are a few specific locations to be aware of:
Junk Junction: To the right of Junk Junction is a warehouse with a camera.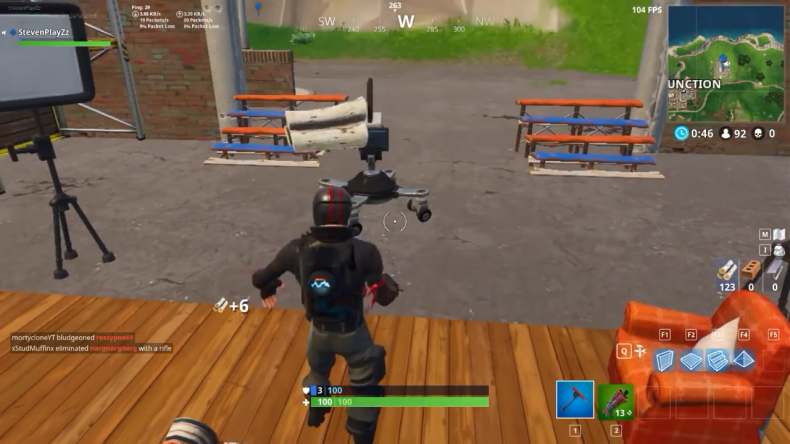 Haunted Hills: Look inside the main building there. It should be on the first floor.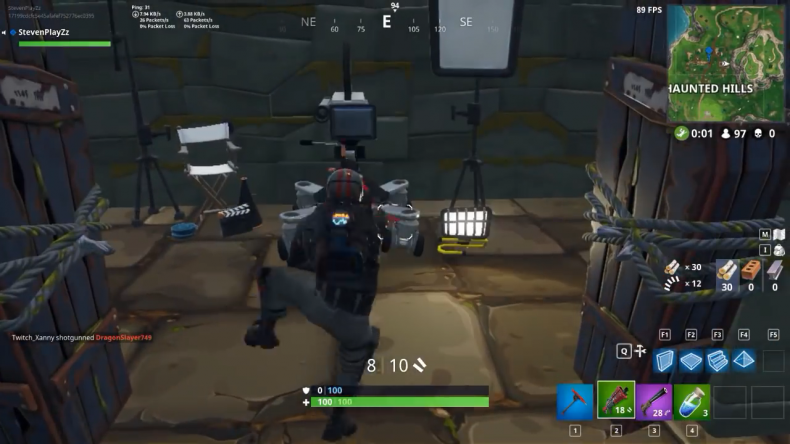 Stadium: You'll find the camera in the middle of the soccer field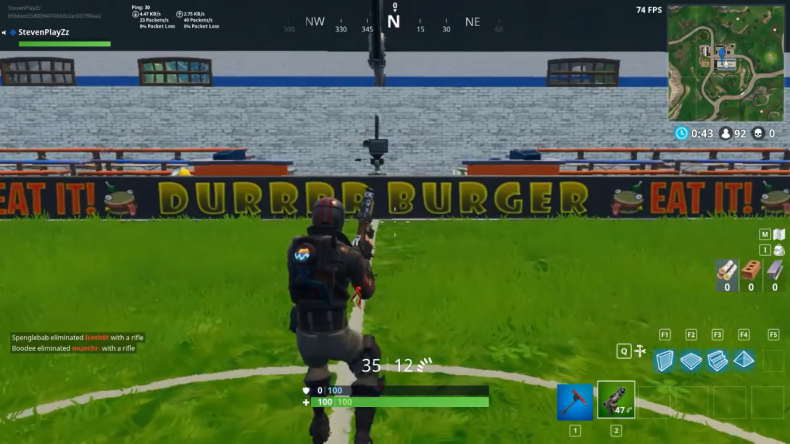 Shifty Shafts: Look in the basement of a house. It's the more pristine house, not the junky one.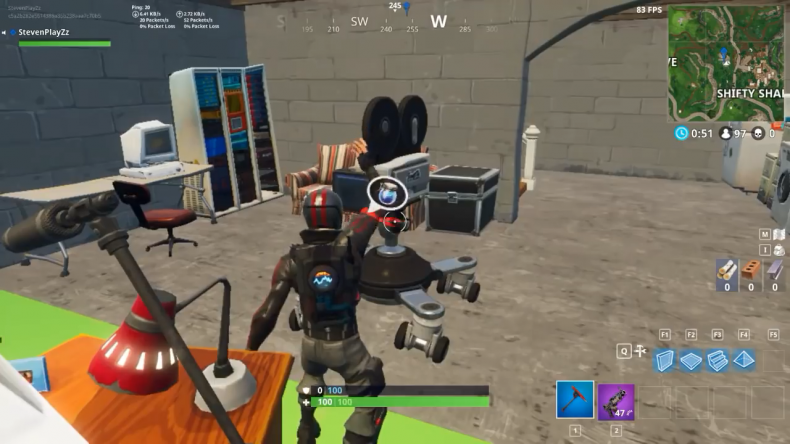 Moisty Mire (2x): The camera can be found in the bottom-right corner of the location.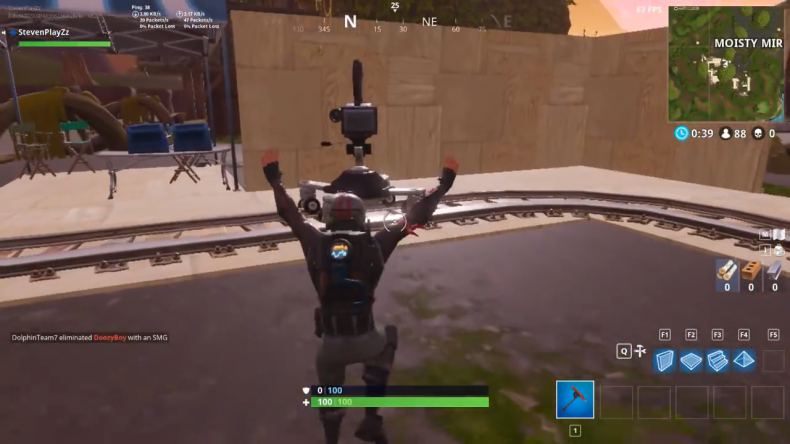 Racetrack: Take a look near the house by the racetrack above Moisty Mire.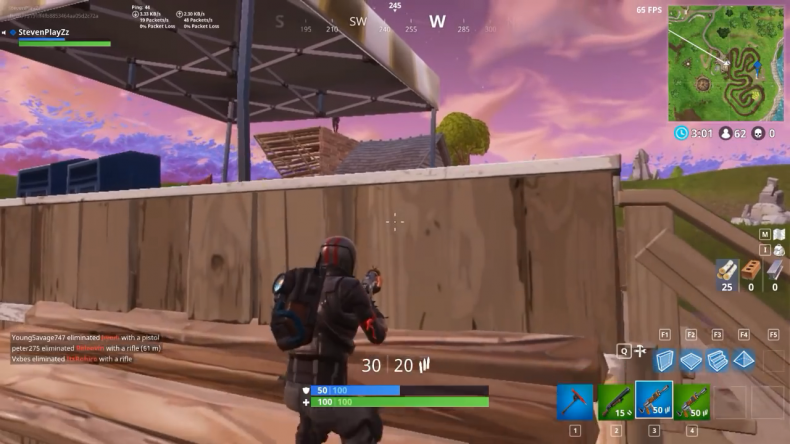 Risky Reels: You'll find this camera inside the building at the top.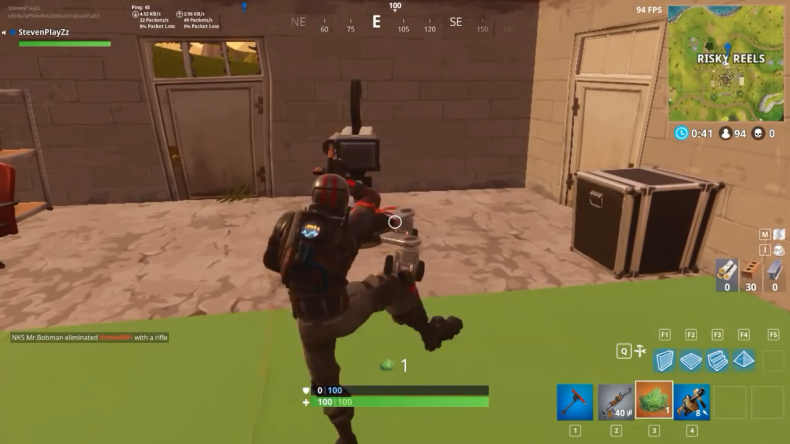 And a few others:
Snobby Shores/Greasy Grove: Look near the Dinosaur footprint.
Prison/Retail Row: You'll find a camera on the metal bridge.
That's pretty much all you need to know to complete Fortnite's toughest Week 2 Challenges. As always, challenge progress only counts if you finish the match you're playing. In other words, don't quit the game if you want credit for your hard work.
Fortnite is in early access across PS4, Xbox One, PC and iOS. Week 2 Challenge progress carries over on all platforms.
Were you able to find the cameras and the Battle Star between the scarecrow? Which of these two Week 2 Challenges is your favorite? Tell us in the comments section!