'Fortnite' Chapter 2 Season 4 - Start Time, Leaks, Teasers & What We Know
Fortnite Chapter 2 Season 4 is about to begin, and we want to get you acquainted with the new Battle Pass before the highly anticipated release arrives. With that in mind, here's a recap of all we know about Season 4 including its projected release time, leaks, teasers and more.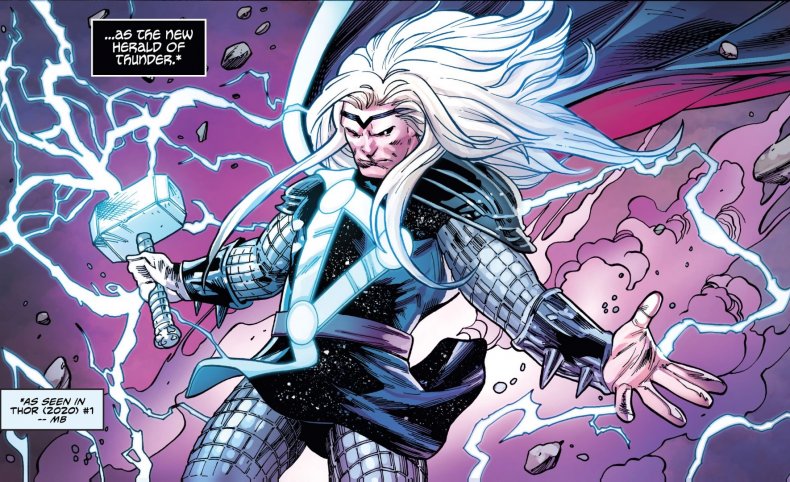 What time is Fortnite Chapter 2 Season 4 expected to start?
In an official tweet, Epic has announced Season 4 downtime will begin at 2 a.m. EDT August 27. At that time the content will be available to download on all platforms outside iOS, and server downtime will begin.
Pinpointing precisely how long that downtime is expected to last can be a little tricky, but generally the big seasonal patches take a little longer to fully deploy than some of your average ones. With that fact in mind, you'll probably be able to start playing by 4 a.m. EDT at the latest if not before. An earlier 3 a.m. EDT time also sounds fairly likely given past downtimes.
What do we know about Season 4 so far?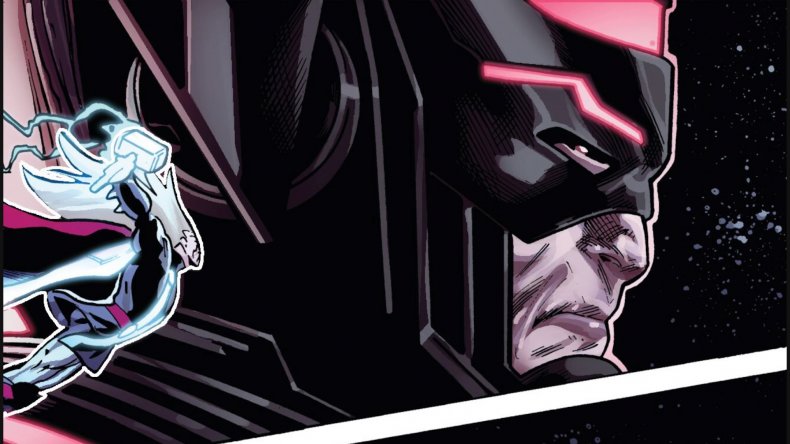 In the absence of a major live event, what we do know about Fortnite Season 4 is that it will have some kind of Marvel or comic book-based theme. Leaks from trusted sources tell us that, in addition to standard Marvel character skins featuring the likes of Thor, Galactus and Sif, we'll also see some Fortnite-inspired perspectives on characters like Wolverine and Grut as well.
Officially speaking, we've only seen this series of "NEXUS" teasers, hinting at the upcoming crossover between these two massive brands. Here are all the visual teasers released so far.
N
E
X
U
These, of course, have been paired with the in-game comic book narrative of Thor teaming up with Galactus to stop the Black Winter, only for Galactus' hunger to draw him toward the Fortnite Island. While Thor's memory is initially wiped when he arrives, he's able to send a Raven to his friend Sif to ask for help. That plot will be resolved later today.
Map changes, on the other hand, are a little more difficult to predict. Leakers have deduced that there is some significance to a newly discovered group of files called "Hightower." These files have their own sounds and are associated with these flat craters with a marking that bears some resemblance to Thor's Bifrost symbol.
It's not quite clear if Hightower will be an actual PoI as a new spin or something like Tilted Towers or if it's just a codename for development purposes. Given that the final Season 4 teaser is expected to drop later today, that mystery may be solved after publication, but it's one of the last big datamines that still hasn't been used for anything.
Speaking of datamines, datamines and statements from insiders alike have determined that Season 4 will feature a heavily upgraded version of the fishing mechanic established at the start of Chapter 2. The new system will allegedly feature as many as 38 new fish types with a scoring system and more uses for the Fish in your inventory. The ultra-rare Midas Fish, for example, is said to turn all applicable items in your inventory Gold. So, the start of Season 4 will likely be all about exploring the new locations and hunting for the coolest aquatic creatures. That's all we know about Fortnite Season 4 for now.
Fortnite is available now on PS4, Xbox One, Switch, PC and Android.
What do you hope to see from Fortnite Season 4? Are you happy with the Marvel theme? Tell us in the comments section!
'Fortnite' Chapter 2 Season 4 - Start Time, Leaks, Teasers & What We Know | Newsgeek