'Fortnite' Chapter 2, Season 6—Start Time, Leaks and What We Know
Fortnite chapter 2, season 6 is set to begin on Tuesday March 16. And unlike previous seasons of Fortnite, which have routinely been almost entirely spoiled by leaks, there's a lot we still don't know about the upcoming Battle Pass. In this explainer, we reveal when the new season is estimated to start and offer a few rumored concepts fans have been talking about. The Zero Point Crisis is coming to an end, so here's a potential sneak peek at what comes next.
What time is chapter 2, season 6 expected to start?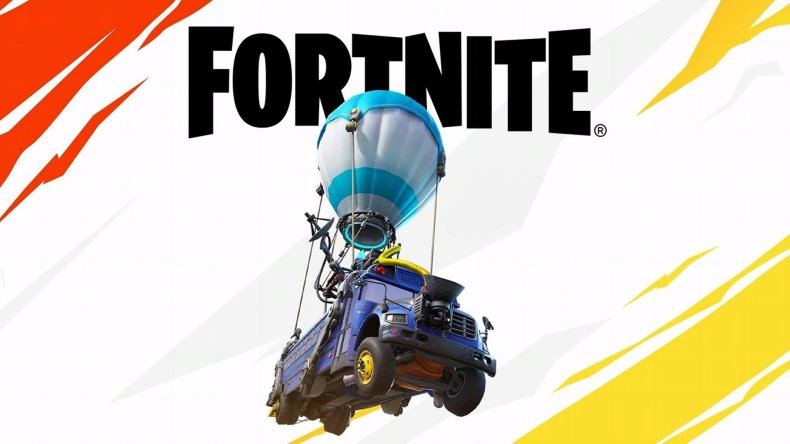 Predicting an exact start time for any Fortnite season is always a bit murky given that the precise length of server downtime tends to vary—but even the start of server downtime shifts from season to season as well.
That being said Epic has announced that downtime officially begins at 12 a.m. EDT March 16 and the Zero Point Finale event is set to premiere at 4 a.m. EDT March 16, suggesting that servers are likely to be live around 4 a.m. EDT. After all, the timing fits pretty well with seasonal launches of the past.
Here's how the rollout worked for the past few seasonal launches.
Season 5: downtime lasted from 12 a.m. EST through 4 a.m. EST
Season 4: downtime began at 2 a.m. EST and lasted about two hours.
Season 3: downtime began at 2 a.m. EST and lasted about two hours.
Season 2: downtime began at 4 a.m. and lasted about two hours.
We'll do our best to provide the official word about season 6 server downtime if more info becomes available.
What do we know about chapter 2, season 6 so far?
Compared to previous seasons, Epic Games has been a lot less direct about what to expect from the next Battle Pass, even with regard to its cryptic Twitter teases. As a result, we're working almost entirely off leaks when it comes to figuring out what season 6 might be like. Here are a few possible tidbits we've been able to glean so far.
Wolves and Reality Bending: Official teasers for Season 6 suggest Jonesy believes the entire fabric of Reality will collapse when the new Battle Pass begins. This might mean we'll be seeing alternate versions of things we've experienced in the past or possibly two map locations being blended into one. There's also a strong suggestion Jonesy may or may not transform into some kind of wolf creature as an ode to the Dire tier 100 skin from Chapter 1 Season 6.
DC Influence: Epic Games and DC Comics have officially announced a collaboration with the Batman/Fortnite: Zero Point comic series that begins April 20. Each comic in the six-issue series features a code for in-game cosmetics, and redeeming all six offers access to the Armored Batman Zero Outfit. The first issue features a code for the Rebirth Harley Quinn Outfit. While Epic has said the story of the comics will tie into what happens during season 6, it doesn't seem like the entire Battle Pass will be DC-themed. There will, however, be DC-related narrative content happening throughout.
NPCs Return: NPCs made their debut in chapter 2, season 5, and it sounds like they'll return in some way for season 6. There are still two missing NPCs in the character menu, and codenames like Catburglar (Marigold), Labrador and Umami have been an ongoing topic of discussion since mid-February. Alongside possible new NPCs, data strings uncovered by HYPEX also suggest players might be able to sell their loot to characters to earn Bars in the future.
Weapon Mods: HYPEX uncovered data tied to a possible weapon mods mechanic back in January, so maybe it'll make its debut in season 6. If it functions how the datamines indicate, players will be able to slot and remove specific mods for various weapons. It might also be possible to create "mod templates" for certain guns, too. In other words, Fortnite's weapon meta could be getting a lot more complex.
Car Mods: Trusted dataminers also point to the possibility of car mods as well. These might include adding different tires to improve traction on certain types of terrain or even adding a weapon to the back of certain vehicles.
Because we're primarily sourcing datamines, it's worth noting that all these leaks should be taken with a grain of salt. After all, just because these leaked concepts weren't used during season 5, that doesn't guarantee they're being worked on for season 6. We expect that, while some of these features will likely arrive in the 16.00 update, others may arrive later in the Battle Pass or possibly not at all. Typically some version of everything eventually gets used, but it may not function exactly as current leaks describe it. This is all we know about Fortnite season 6 for now.
Fortnite is available now on PS5, PS4, Xbox Series X|S, Xbox One, Switch, PC and Android.
What do you expect to see during Fortnite chapter 2, season 6? Will many of these leaks come to fruition? Tell us in the comments section!